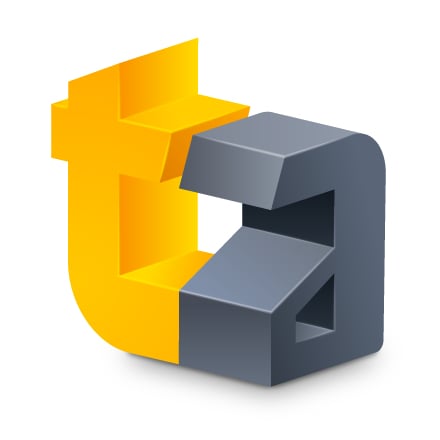 Here it is, folks. We finally get to say goodbye to the year that was 2020! This has obviously been an unprecedented year for most of us due to the Covid-19 pandemic, but if you were to try and pull some sort of silver lining out of everything you could say that being forced to spend so much time at home this year has also given many people more time to spend playing video games. And despite being a pandemic-stricken year, 2020 has had an unbelievable amount of great game releases on mobile. It seems like every year when we do this post we're saying "Wow! I can't believe how many great games released this year!" and 2020 has been no different.
Before we get into that though, I need to talk about the health and status of TouchArcade. As many long-time readers are aware of already, our financial situation hasn't been the greatest for the past several years. A lot of factors have contributed to this, such as traditional online advertising tanking and Apple killing their affiliate program a few years back, but the bottom line is that a straightforward blog-style gaming website like ours just isn't really in fashion anymore. There just aren't all that many people anymore who are looking to read news and reviews about mobile games, and instead look to YouTubers, social media, or will just download and try out a game for themselves seeing as how most everything is free to play nowadays.
However, there definitely are people who appreciate a website like ours and appreciate someone putting in the work to surface the great gaming experiences on mobile. Though that group of people is smaller, they're also by far the most passionate about mobile gaming, and so since 2015 TouchArcade has been primarily supported by way of our backers on Patreon. If you aren't familiar with Patreon, it essentially allows you to subscribe monthly to various creators at a variety of different financial levels. I'm not exaggerating in the least when I say that the only reason TouchArcade is still around is because of our Patreon backers. For that there is no words I could say that could adequately express how thankful we are for that.
That being said, our Patreon has also been in a steady decline since we started it in 2015. Here is a lifetime snapshot to show you what I mean.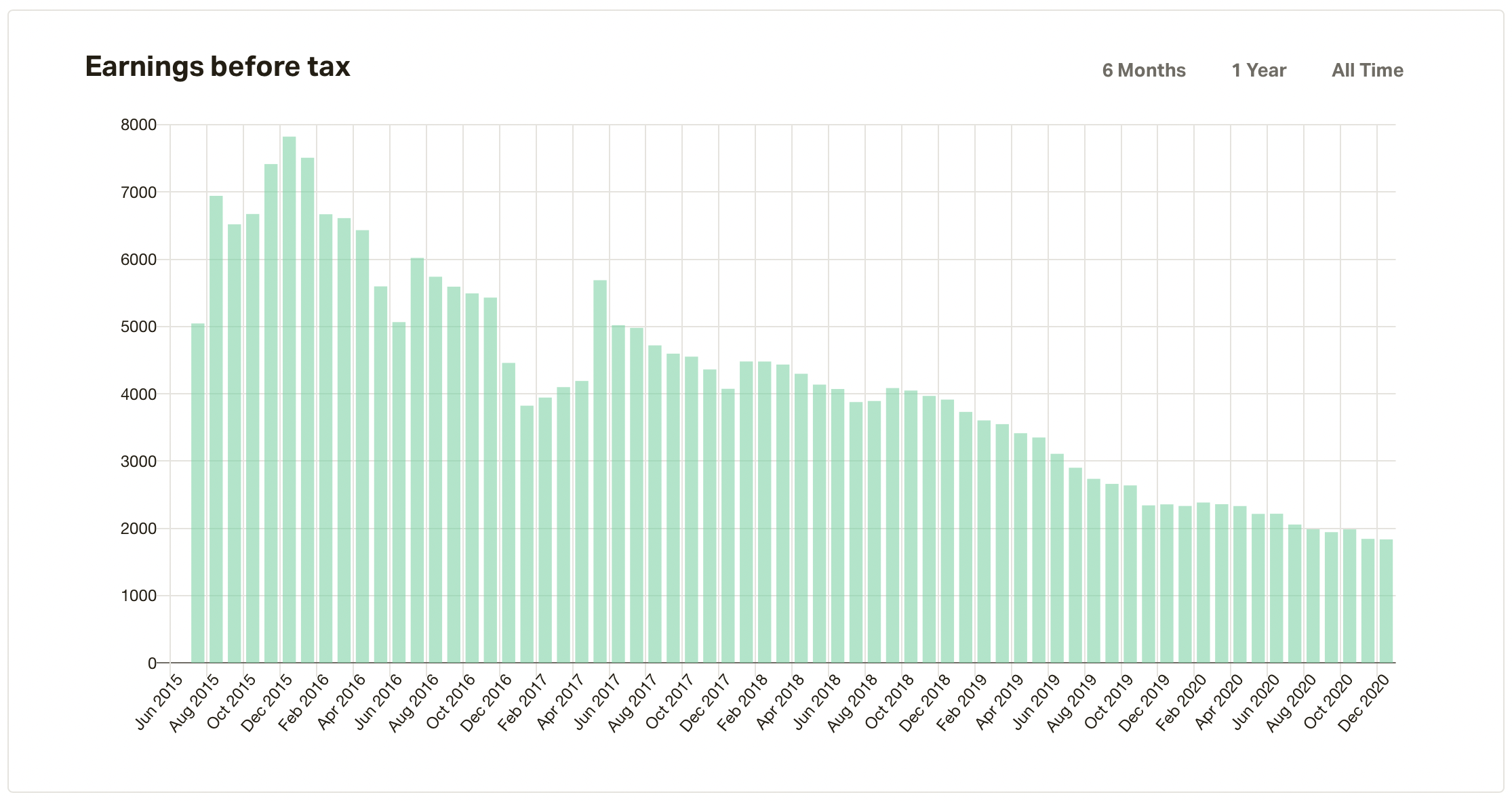 On the bright side of this (I guess I'm big on trying to find silver linings) the rate of decline during 2020 was much less than it was in 2019. We've dipped down below the $2000 a month threshold though, and although we are an incredibly lean operation given the size of our website, it's darn-near impossible to keep things running on that amount of money per month. So, with all that said, if you like and enjoy what we do here at TouchArcade and want to help us in our eternal struggle to let the world know that mobile gaming isn't all garbage, then please consider supporting us via one or more of these methods:
Support us through Patreon – As I said this is our main source of income, and we liken it to subscribing to your favorite gaming magazine, but for as little as $1 a month, and with new content every weekday instead of just once a month. Patreon backers get an exclusive video version of our weekly podcast, The TouchArcade Show, and hopefully I can think of some more cool benefits to add to that in 2021 (suggestions are extremely welcome!).
Shop on Amazon through our affiliate link – Amazon has an affiliate program where if you're referred to their site by way of our link and then buy some stuff, we'll get a tiny slice of the money that you spend, without costing you anything extra at all. We used to do product reviews for mobile gaming-centric stuff like battery packs, controllers, and the like, but sort of ran out of stuff to review. Hopefully we can start doing more of that stuff in the new year. However, if you just change your normal Amazon bookmark to the link above, then you'll always ensure you're helping support us when you buy stuff on Amazon, and again, it costs nothing extra for you to do so.
Send us a one-time payment through PayPal – We've heard over the years that some people don't like doing recurring monthly charges through Patreon, or don't do any shopping through Amazon, but still would like to help us out. For those people we've set up a PayPal account where you can send us a financial contribution that is not recurring and is not a subscription. So whenever you feel like or are able to send some support our way, you can do it through this method without signing up for any additional accounts or payment methods.
Tell your friends! – Yes, the simplest and most wallet-friendly way you can help us out is by simply telling people that TouchArcade exists. Please liberally share articles like this one or anything else we do to help spread the good word of quality mobile games.
Again, I sincerely, sincerely want to say thank you to anyone and everyone who has helped support TouchArcade by any of the above methods in 2020, or in years past. We have never wanted to go the route of having obnoxious advertising, posting clickbait articles, or doing any of the other scummy things that are an unfortunate necessary evil of running a website nowadays. Thanks to our readers, and especially our Patreon supporters, we've been able to remain the largest, entirely independent mobile gaming website around, and I'd love nothing more than to keep it that way.
---
Ok, with all that business out of the way, let's get to the real reason you're here: The Best Mobile Games of 2020! We've split up our big (gigantic, HUGE in fact) list a little differently this year. Things are broken down into:

Mobile Originals: Games that are (mostly) exclusive to mobile and designed primarily with mobile devices in mind.
Ports: Games that have existed on other platforms in previous years, but made their way to mobile in 2020.
Multiplatform: Games that either launched simultaneously on other platforms including mobile at the same time, or within the year of 2020.
Apple Arcade: What we thought were the best releases for Apple's paid gaming subscription service this year.
Obviously lists like this are entirely subjective, and there will no doubt be games that aren't listed here that you feel should have been, and likewise games that made it to these lists that you feel probably didn't deserve it. I can say personally that there are lots of good games that I would have liked to include here, and this already gargantuan list could have been twice as big, but we just don't have the time or resources to include everything and sometimes you just have to draw the line somewhere. So with that said please chime in in the comments section what your favorite mobile games of 2020 were, whether they're included in our list or not.
---
Mobile Originals
This section is reserved for games that you can (mostly) only find and play on mobile devices. This often also means that the controls were built specifically with touchscreens in mind, and the game's structure was built around it being a game you can easily pick up or put down at a moment's notice. That doesn't JUST mean quickie arcade-style games though, as there are also some extremely in-depth and "console-like" games on this list that were built exclusively for mobile.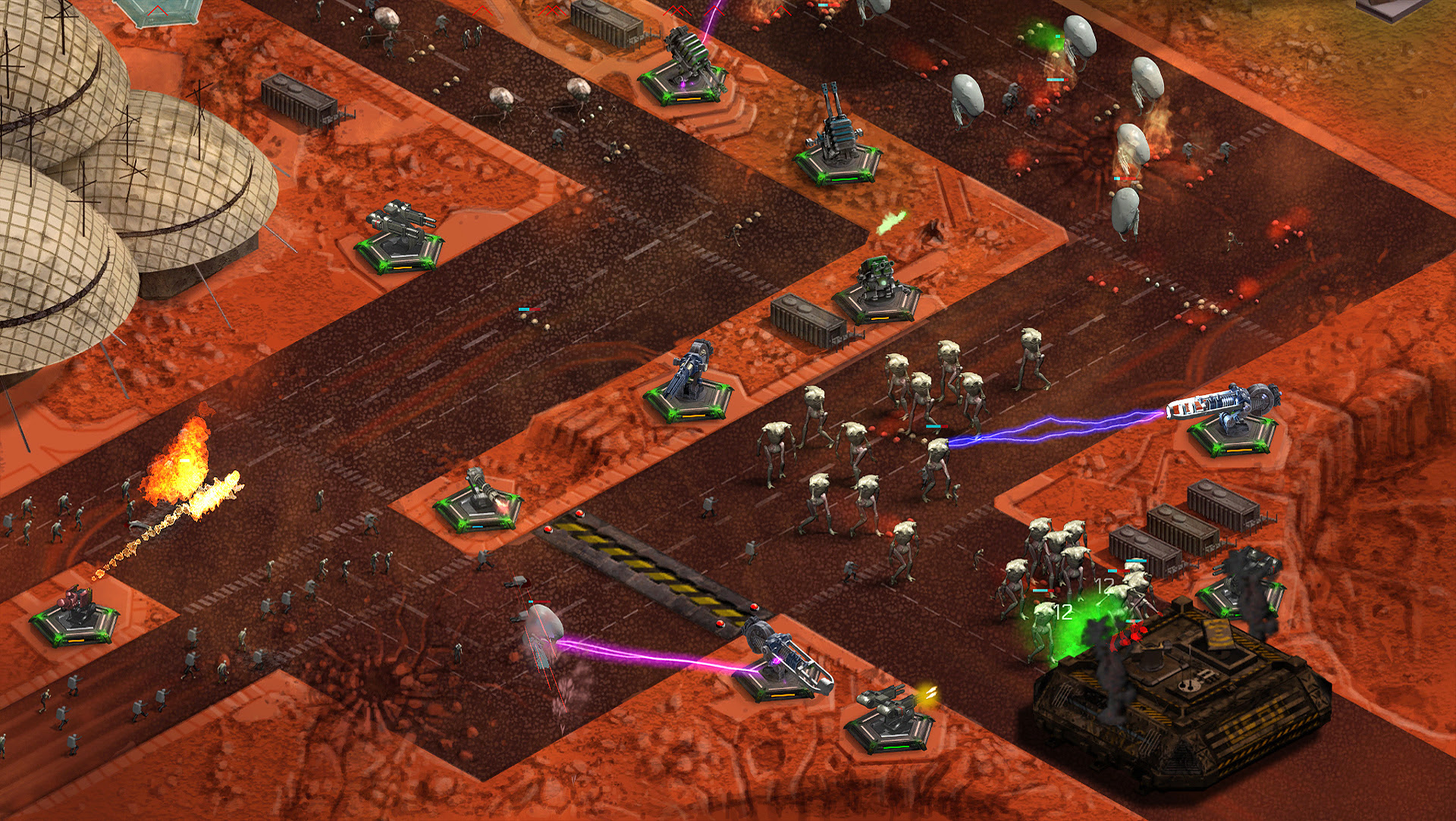 2112TD: Tower Defense Survival ($1.99) – [Game of the Week] – [Forum Thread] – Tower defense games are a well-worn area in the world of mobile, but in recent years we haven't seen too many robust, premium offerings in the genre. Something else we don't see a lot of anymore? An aesthetic that harkens back to late '90s sci-fi PC games. 2112TD checks off both of those boxes, with its excellent level designs that demand strategy and its Command & Conquer-esque visual style. -JN
Bullet Hell Monday Finale (Free) – [Release News] – [Forum Thread] – Masayuki Ito's Bullet Hell Monday series has been a great entry point into the world of bullet hell or danmaku games for many players with its tight level design and great aesthetic all done by one person. Bullet Hell Monday Finale takes bits from Bullet Hell Monday Black and Bullet Hell Monday and is a nice culmination of the series in a single accessible free game that has a few in app purchases. It is great to see games of this quality in the genre still hit iOS and it is one of the best games of the year. -MM
Dungeon Falan ($6.99) – [Release News] – [Forum Thread] – 2011's Dungeon Raid has taken on a mythical status over the years, as it really set the bar for what we should expect from a match-3 RPG on mobile. Sadly development on it ended and it eventually faded into the wind, and over the years many have tried to recreate the magic of Dungeon Raid with their own games, with very mixed results. Dungeon Falan is the latest attempt, and for my money, by far the most successful. It isn't totally perfect, and to be honest there will probably never be anything that can match the Dungeon Raid experience we all had a decade ago simply due to it being a product of its time and place, but this is as close as you can get and a fantastic game on its own merits that any match-3 RPG fan should have in their collection. -JN
Good Sudoku (Free) – [Game of the Week] – [Forum Thread] – When I think of a BEST GAMES list, I don't typically think: Sudoku! Of course! There's just SO many Sudoku games out there, what could possibly make one more special than all the rest? As it turns out, that was sort of the problem that developer Zach Gage fixed with Good Sudoku. Rather than catering to the experts and being too intimidating for newcomers, or catering to newcomers while alienating hardcore Sudoku players, Good Sudoku makes it fun for anyone to learn how to play no matter your skill level, and if you're already a Sudoku guru then you can just skip all that and jump into some really challenging puzzles. There's also ingenious tools that frankly should be standard in other Sudoku games and thoughtful design that makes this game a joy just to use. -JN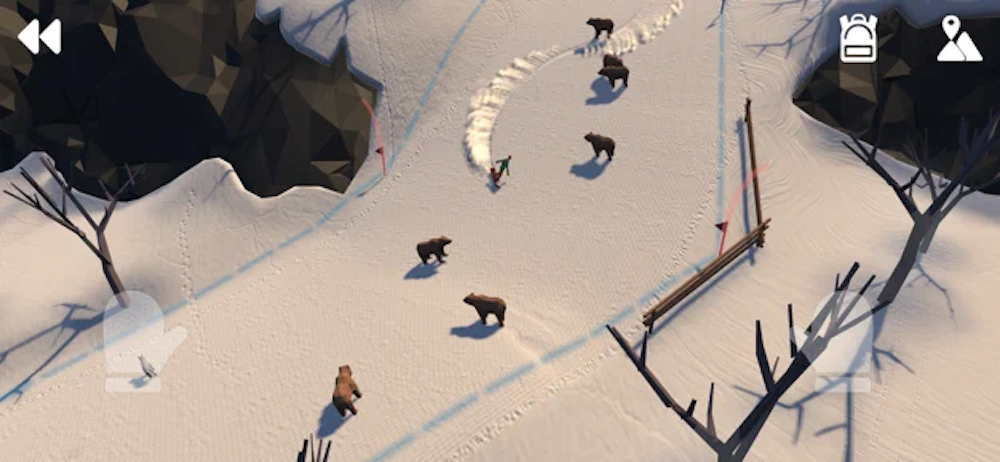 Grand Mountain Adventure (Free) – [Game of the Week] – [Forum Thread] – It's probably not often that you'd hear "Grand Theft Auto but it's a skiing game" but that's exactly how I'd describe Grand Mountain Adventure. Ok, maybe not with all the senseless violence and mayhem, but that open world feeling of being able to just go wherever and take on missions as you come across them is very much a part of this game. You're given multiple open world mountains to simply ski or shred around, finding things to do and progressing. With stunning visuals and a super chill soundtrack, Grand Mountain Adventure was one of the best ways to get a taste of freedom and the outdoors while so many of us were stuck inside for most of the year. -JN
Gun Rounds ($2.99) – [Game of the Week] – [Forum Thread] – When someone says they want to make a game like Downwell but turn-based, that just doesn't compute in my brain. Downwell is a fast-paced action game, how do you make that turn-based? Well that's what the developer of Gun Rounds set out to do, and against all odds, totally succeeded at. Its Downwell inspirations are mostly in its style and overall structure, while the core gameplay is centered around excellent turn-based battles with a surprisingly deep and strategic combat system. The result is something entirely fresh and new, and since its release in August Gun Rounds has become a go-to recommendation I give people looking for something unique to play on their mobile device. -JN
High Rise – A Puzzle Cityscape (Free) – [Game of the Week] – [Forum Thread] – This is a prime example of a game that came out of thin air and has no right to be as good as it is. High Rise is a tricky game to explain, but at its simplest it's an isometric matching game where you're constructing buildings on a 5×5 grid, and then using a deceptively deep set of rules you're merging those buildings into each other in a similar fashion to the classic Threes! In fact this has that same special sauce as Threes! in that you feel like you can just play it over and over and over, like there is always going to be some new aspect or strategy to master. -JN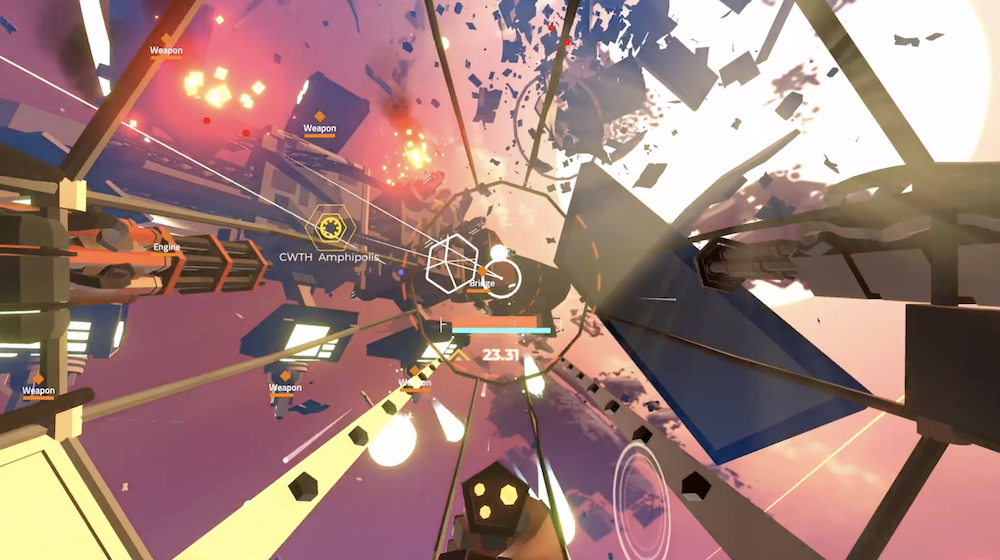 Interloper ($1.99) – [Game of the Week] – [Forum Thread] – There are surprisingly few really good first-person space combat games on mobile, which is strange because it's a genre that totally suits the touchscreen. Interloper represents what I think is the best of those available today. Its action and intensity is unmatched with its dazzling visuals and effects, and its roguelike-inspired structure makes it the perfect game to hop into for just a few minutes of your free time or for hours on end, exactly the type of thing I want in a game made for mobile. Throw in the fact that this is a fully premium paid game and that the (lone) developer has been constantly updating and adding in new content, and Interloper has been one of my favorite games not just on mobile but on any platform this year. -JN
Maze Machina (Free) – [Game of the Week] – [Forum Thread] – If you could blend the emergent tactical gameplay of a Michael Brough game like 868-HACK with some of the movement mechanics of Threes! and wrap everything together in that lovely Tinytouchtales aesthetic of games like Card Crawl and Card Thief, you'd have Maze Machina. I… I don't think I have to say anything else? If that mashup of fantastic games doesn't get you excited, I don't know what will. -JN
Moonshades (Free) – [Game of the Week] – [Forum Thread] – This is an odd entry because Moonshades came out in mid-December LAST year, and due to timing missed being included in our Best Games of 2019. However, that year+ of time has given me an even greater appreciation for this game, as it started out as a pretty darn good first-person dungeon crawler when it first released a year ago but has only grown tremendously in the time since thanks to a constant stream of updates. This also seems like a game a lot of people have slept on, so consider this your "hidden gem" wake up call to give Moonshades a shot. -JN
Ninja Chowdown (Free) – [Release News] – [Forum Thread] – The Dummy Dojo developed Ninja Chowdown is a breath of fresh air among the usual pixel art and arcade runner games on mobile. It controls brilliantly and is a fun pickup and play game with some great art and humour thrown in. Since Abylight Games published Ninja Chowdown on iOS, it has all the polish you'd expect from their releases like nice haptic feedback, achievements, and more. Ninja Chowdown is definitely worth checking out since it is free with a single in app purchase to remove ads. The short level structure perfectly suits the platform as well. -MM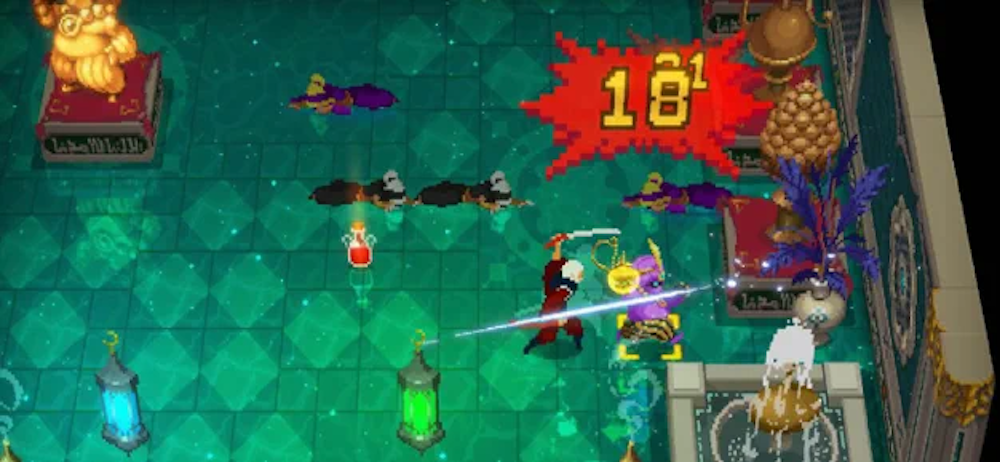 Otherworld Legends (Free) – [Game of the Week] – [Forum Thread] – A spiritual successor to the fantastic top-down dual-stick roguelike dungeon crawler Soul Knight, you say? Sign me the heck up. Otherworld Legends has the DNA of Soul Knight with its addicting loot systems and multiple playable characters, but here the combat feels a lot more strategic and tactical, and the progression systems more robust. The visuals are also a great deal better, and overall it feels like a more refined dungeon crawler. And like Soul Knight, Otherworld Legends has only gotten better over time thanks to a constant stream of updates. -JN
Pascal's Wager ($6.99) – [Review] – [Forum Thread] – Dark fantasy action RPG Pascal's Wager was an impressive looking game when it was showcased at Apple's iPhone 11 event but the full game is truly a fantastic experience. There aren't many games that capture the Souls-like feel well enough but Pascal's Wager manages to feel like a nice hybrid between an action RPG and a Souls-like. It has been updated multiple times since launch and is in a pretty fantastic state right now on iOS. If you've been craving a challenging action RPG on mobile, look no further. -MM
Peak's Edge (Free) – [Game of the Week] – [Forum Thread] – There's no way we could get through a Best Games of the Year post without including a Kenny Sun game, and in 2020 that game was Peak's Edge. It's a turn-based dungeon crawler built around triangles, so the floor is made up of triangles, enemies are triangles, and you yourself are a 3D triangle. You move by flopping onto the 4 different sides of your triangle, and items that are strewn about the level will be equipped onto whatever side you step on them with. This makes Peak's Edge a highly tactical game of positioning yourself properly as you battle with enemies and make your way to each floor's exit. -JN
Poor Thief! (Free) – [Game of the Week] – [Forum Thread] – I never quite know what to call those "slide until you hit something" slidey puzzlers, but Poor Thief! is one of those, and it's one of the best ones I've ever played. Not only are you trying to slide and land on the right surfaces in the right order so you can reach a level's exit, but you're also able to die and literally use your tombstone as a surface for your future selves to utilize. This little wrinkle really jazzes up an otherwise well-trodden puzzle genre, and while I don't often refer to puzzle games as "exhilarating" that's exactly how I'd describe Poor Thief! with its action-oriented level designs. -JN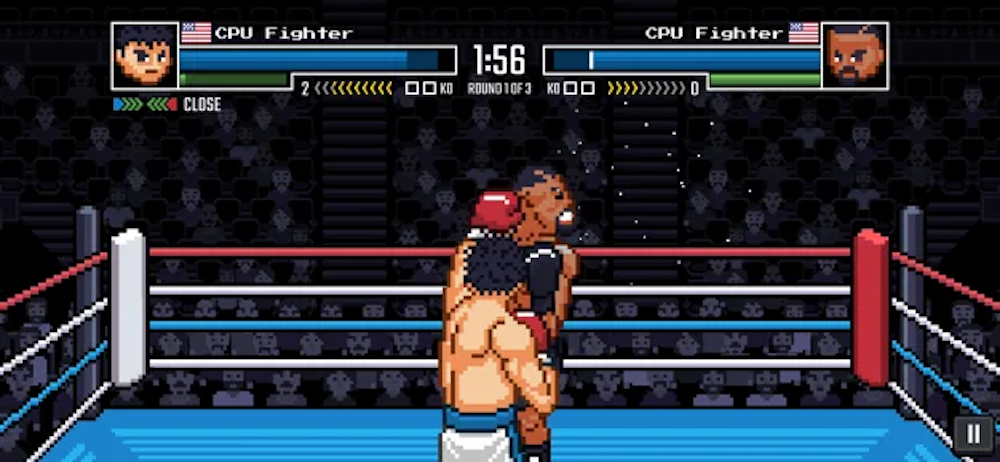 Prizefighters 2 (Free) – [Release News] – [Forum Thread] – The original Prizefighters is my favorite boxing game on mobile, and was among our picks for Best Games of 2017. So it only makes sense that the sequel, despite launching so late in the year, should also make our list for 2020, since it more or less takes everything that was great about the original Prizefighters and adds to or improves it. Prizefighters 2 retains a similar pick-up-and-play style to the first game, but with more complex and strategic boxing mechanics and a WAY more robust career and progression system. -JN
Retro Bowl (Free) – [Forum Thread] – Just prior to the Super Bowl this year New Star Games launched the totally unassuming American Football game Retro Bowl. By looking at it you might think it was just some simplistic throwback sports game for people to diddle around with while watching The Big Game, but oh how wrong you would be. This is a surprisingly robust football simulation game where you're tasked with turning a struggling franchise around into a championship team. As someone who doesn't actually like sports management games, that might not sound appealing, but Retro Bowl has this magical ability of simplifying all of the management stuff and then bolstering everything together with streamlined but still satisfying football gameplay. Somehow it all just works, and whether you're a sports fan or not Retro Bowl is well worth checking out. -JN
Romancing SaGa Re;univerSe (Free) – [Release News] – [Forum Thread] – Romancing SaGa Re;univerSe is one of the more surprising localisations from Square Enix given the source material not being as big as Square Enix's other brands. Over the last few years Square Enix has been pushing the SaGa brand through new releases and remakes so it is great to have the free to play SaGa game also available in the West. Romancing SaGa Re;univerSe is the rare gacha game that doesn't push you to spend too much and one that feels like a nice lite SaGa experience. If you're a fan of Romancing SaGa and SaGa Scarlet Grace you probably have already tried this. If not, give it a shot. It definitely isn't a cheap experience aimed to milk a fanbase like most free to play takes on beloved franchises. -MM
SINoALICE (Free) – [Release News] – [Developer Interview] – [Forum Thread] – Square Enix has a ton of free to play games on mobile in Japan and many never get released globally. The announcement and release of SINoALICE in Japan was one of the rare times where there was a very vocal demand for the game in the West so having SINoALICE finally get localised and released this past year has been amazing. The story is excellent but the music in SINoALICE is superlative. The gameplay doesn't do much to standout but SINoALICE is carried by its aesthetic and story. If you're a fan of NieR or Drakengard on consoles, you should give SINoALICE a shot. -MM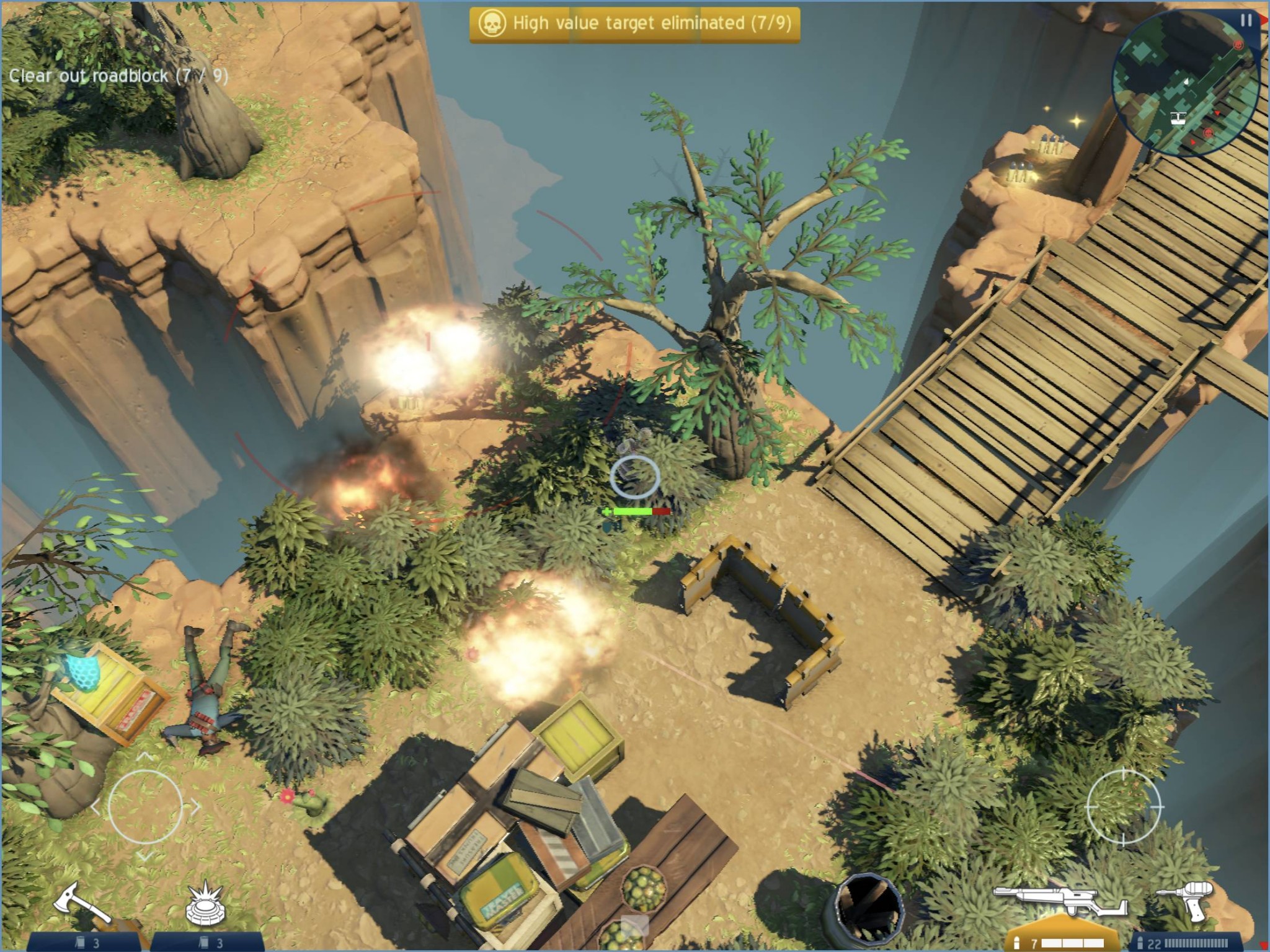 Space Marshals 3 (Free) – [Game of the Week] – [Forum Thread] – Hands down Space Marshals is my favorite game series that's original to mobile. These games offer up an interesting blend of top-down shooting and stealth delivered in a highly polished package with plenty of humor and charm. They're the kind of games I would have dropped $30 or $40 bucks on if they were on the PSP back in the day. But, because the world of mobile is wacky, you can play an early portion of this third entry in the series entirely for free, and then unlock an entire episode with a one-time IAP. More episodes are planned, and I'm hoping that the Space Marshals series continues on for a long time. -JN
---
Ports
Mobile gets its fair share of original titles, as we've highlighted above, but I'd argue that one of the major reasons to game on your mobile device is due to the ability to play an absolute truckload of amazing games that originated on other platforms. Whether that's a decades-old classic or just a great release from within the past few years, the amount of amazing games from years past that you can now experience on your mobile device is staggering.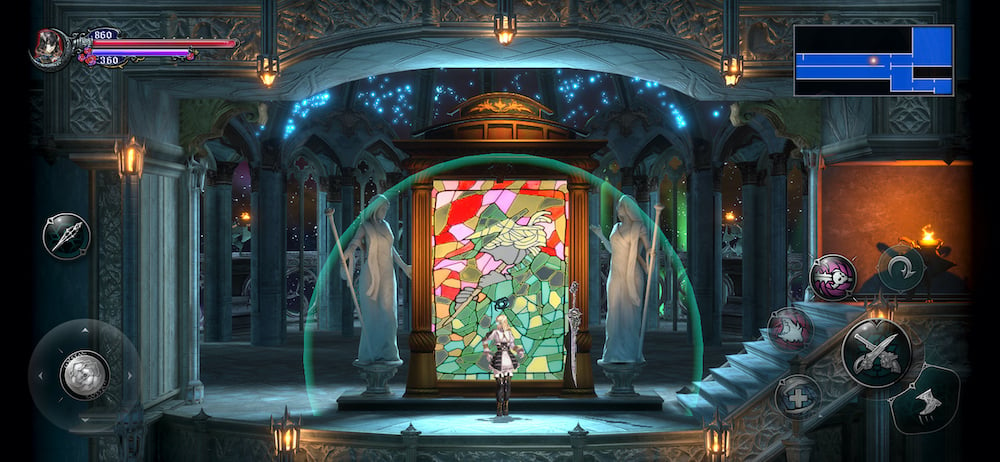 Bloodstained: Ritual of the Night ($9.99) – [Review] – [Game of the Week] – [Forum Thread] – ArtPlay's Bloodstained: Ritual of the Night was one of the few Kickstarter success stories that actually delivered in a quality game on most platforms. The Nintendo Switch version isn't an ideal way to experience it leaving no portable option until NetEase announced an iOS and Android version. Bloodstained: Ritual of the Night on iOS is a better experience than Nintendo Switch and the port is only going to get better with the massive update (unsure if this is out yet). If you enjoyed Castlevania: Symphony of the Night and have been craving something to follow that, give Bloodstained: Ritual of the Night on mobile a shot. -MM
Bomb Chicken ($4.99) – [Release News] – [Forum Thread] – Nitrome, following their Flash gaming roots, became a household name amongst mobile gamers over the past decade or so, so I was pretty sad when one of their newest games Bomb Chicken made its way to PC and consoles last year but not to mobile. Thankfully that situation was rectified this year, and Bomb Chicken has proven a fiendishly clever platformer with a really unique bomb-laying mechanic that works surprisingly well on the touchscreen despite its frequent demands of precision. Of course this is all wrapped up in the typical Nitrome charm we've come to know and love. -JN
Book of Demons – Tablet Edition ($9.99) – [Review] – [Game of the Week] – [Forum Thread] – A hack 'n slash dungeon crawler with an emphasis on loot akin to something like Diablo, but the loot, your items, and your abilities all take the form of a collectible card game. It's a unique enough spin on a well-worn formula that makes Book of Demons really stand out from the pack, and I'm also quite fond of its charming pop-up book visual style. My only real gripe is right there in the name: Tablet Edition, as I would absolutely kill to have this one on my iPhone. -JN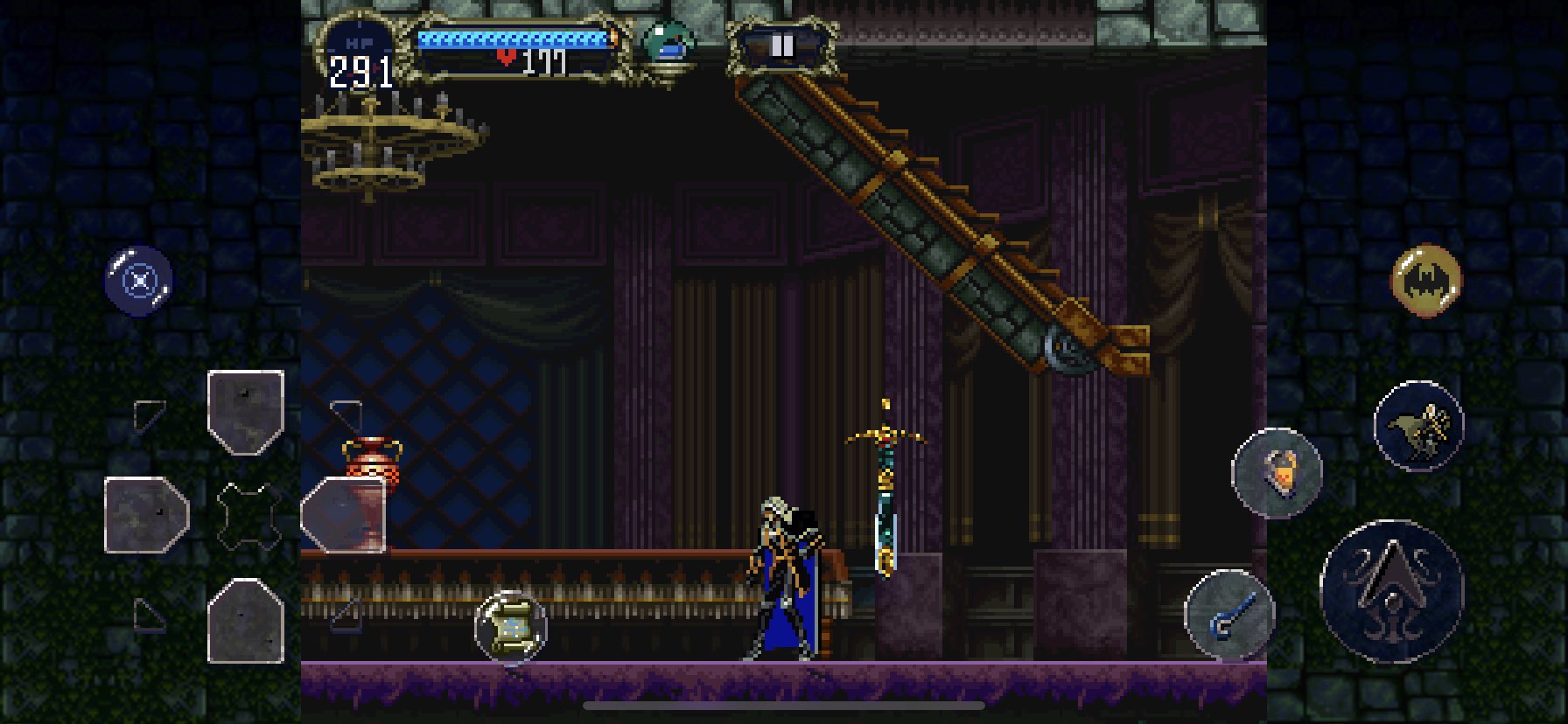 Castlevania: Symphony of the Night ($2.99) – [Review] – [Game of the Week] – [Forum Thread] – Konami surprised everyone when Castlevania: Symphony of the Night hit iOS and Android earlier this year as a premium release. The original PlayStation classic finally arrived on a portable in a pretty great conversion (link to review). If you haven't played Castlevania: Symphony of the Night, the mobile version is a fine way to do so and it is great to have this influential game on a modern platform once again following the Xbox digital release. -MM
Chook & Sosig: Walk the Plank (Free) – [Release News] – [Forum Thread] – The Chook & Sosig series has several popular entries on PC, but Walk the Plank is the first one to make its way to mobile thanks to the efforts of the good folks at GameClub. I'm glad they did too because this is a game that feels like it was meant for mobile. This is a point-and-click style adventure with a very meta storyline, as you roleplay as friends hanging out one weekend who are themselves playing a D&D style tabletop roleplaying game. You'll bounce from the fantasy world of the tabletop game and into the "real" world of the players in charming and often humorous fashion, making for a really unique experience. -JN
Company of Heroes ($13.99) – [Review] – [Universal Update News] – [Forum Thread] – Feral Interactive continues to impress with new mobile conversions and having the PC RTS classic Company of Heroes on iPad was fantastic. Since that version, Company of Heroes has also hit iPhone and Android bringing the full game to even more players worldwide. The interface changes are brilliant and Company of Heroes is an absolute joy to play on iOS. Calling Company of Heroes just a port is underselling it because this is easily one of the best PC to mobile conversions of all time. -MM
Crying Suns ($8.99) – [Review] – [Forum Thread] – Humble Games have brought a lot of quality games to mobile over time but Crying Suns is likely the best of the lot in terms of port quality. The FTL and Dune inspired roguelite plays brilliantly on touch and the game has only improved over time. Crying Suns is a space exploration game with tactical battles and hundreds of possibilities in the story with a great visual style. It recently got the big Advanced Tactics update that made the game even better. If you've ever had any interest in a roguelite on mobile and enjoy exploration games, look no further than Crying Suns.-MM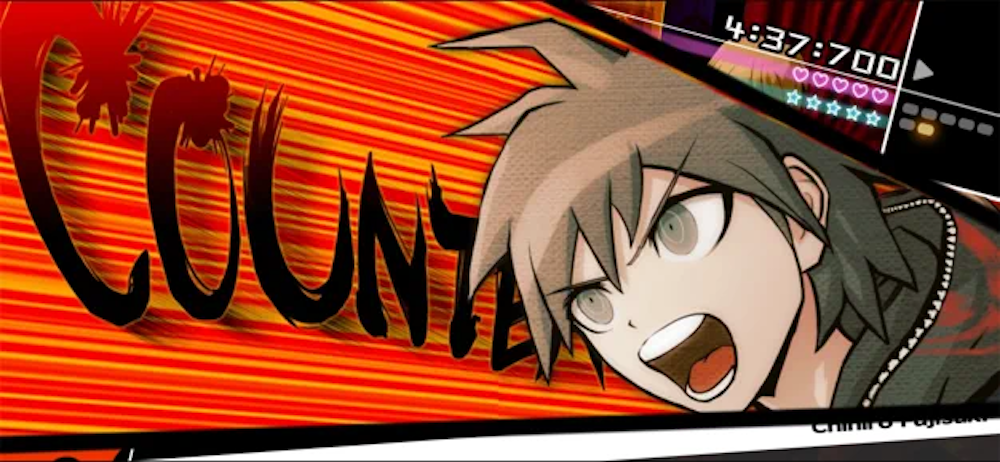 Danganronpa: Trigger Happy Havoc ($15.99) – [Review] – [Forum Thread] – Spike Chunsoft's Danganronpa franchise finally arrived on mobile in the West through Danganronpa: Trigger Happy Havoc Anniversary Edition. Danganronpa: Trigger Happy Havoc blends exploration, mini games, puzzles, murders, mystery, and great music together with one of the most memorable casts you will interact with in a game and the iOS release is the definitive way to play it. This is the perfect entry point into Danganronpa and a damn fine port that only needs a few more features to be perfect. -MM
Danganronpa 2: Goodbye Despair ($15.99) – [Review] – [Forum Thread] – Danganronpa 2: Goodbye Despair is the sequel to Danganronpa: Trigger Happy Havoc with new characters, mini-games, music, and a new setting. Danganronpa 2: Goodbye Despair Anniversary Edition is similar to the first game in terms of port quality but it has a few other minor issues. Despite those, it remains the best way to experience Danganronpa 2: Goodbye Despair and it is a must play for anyone interested in a great narrative and a well-written cast of characters. -MM
DEEMO -Reborn- (Free) – [Release News] – [Forum Thread] – The original DEEMO is a mobile rhythm game classic that has since been ported to just about everything. Rayark remade DEEMO in 3D for PS4 and added in PlayStation VR support. This included classic and new songs in addition to gorgeous 3D visuals. DEEMO is worth experiencing in any form but seeing DEEMO -Reborn- hit mobile is a welcome surprise and it is definitely worth experiencing for the music and story. -MM
Disgaea 1 Complete ($32.99) – [Review] – [Forum Thread] – Over the years, NIS America has been bringing over multiple games in the over the top tactical RPG Disgaea series to consoles and PC platforms. The original Disgaea was ported to just about everything before it hit PS4 and Nintendo Switch in recent years as Disgaea 1 Complete which was the definitive version until the iOS and Android release. Disgaea 1 Complete on mobile has all the content with some useful quality of life additions and improvements. While the asking price is higher than you'd expect, Disgaea 1 Complete on iOS is an essential for tactical RPG fans. -MM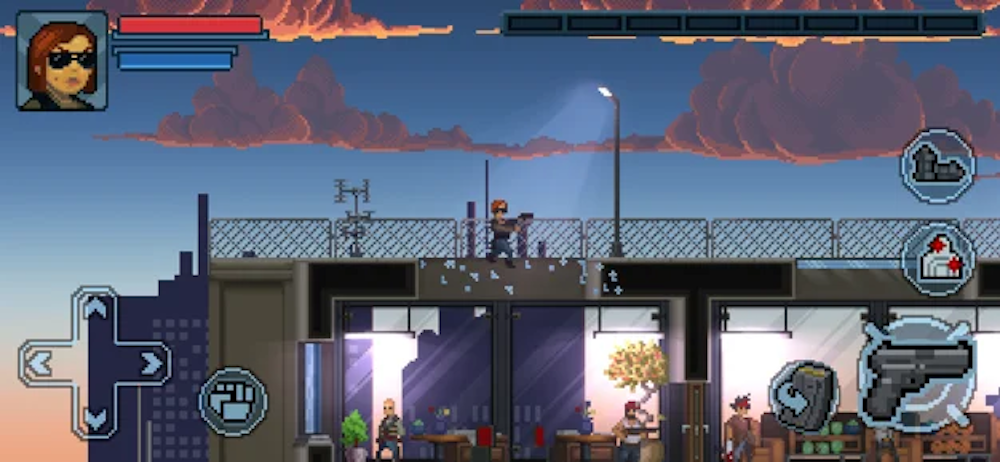 Door Kickers: Action Squad ($2.99) – [Game of the Week] – [Forum Thread] – Killhouse Games' Door Kickers: Action Squad is a spin-off Door Kickers game that ditched the top down setting for an old school sidescrolling action game. After hitting PC and consoles before, Door Kickers: Action Squad arrived on iOS earlier this year with multiple control options for its fast-paced gameplay with great pixel art visuals. Door Kickers: Action Squad has loads of levels in its campaign that will take you several hours to complete and you will not be disappointed with the run and gun action here. -MM
FAR: Lone Sails ($3.99) – [Game of the Week] – [Forum Thread] – FAR: Lone Sails is a surreal experience with great audio design set in a unique world. There are often games that are better experienced without any prior knowledge of the story and FAR: Lone Sails is one of them. Clocking in at around 3 hours to finish, FAR: Lone Sails is something everyone who enjoys interesting stories needs to experience. It has a great blend of its narrative playing out and more involved gameplay moments together. FAR: Lone Sails already hit PC and consoles soon after, but it is a perfect fit for mobile and it is an experience well worth your time and money.-MM
Forager ($7.99) – [Review] – [Forum Thread] – HopFrog's Forager is inspired by the likes of Stardew Valley, Terraria, and The Legend of Zelda and it is a fantastic experience on its own. Forager's gameplay loop perfectly suits portable play and it is a great fit for mobile when you use a controller. Without a controller, it has some control issues but is still well worth getting if you want to experience it on the go. The port just needs a bit more work and it could end up being the best way to experience Forager outside the PC version. -MM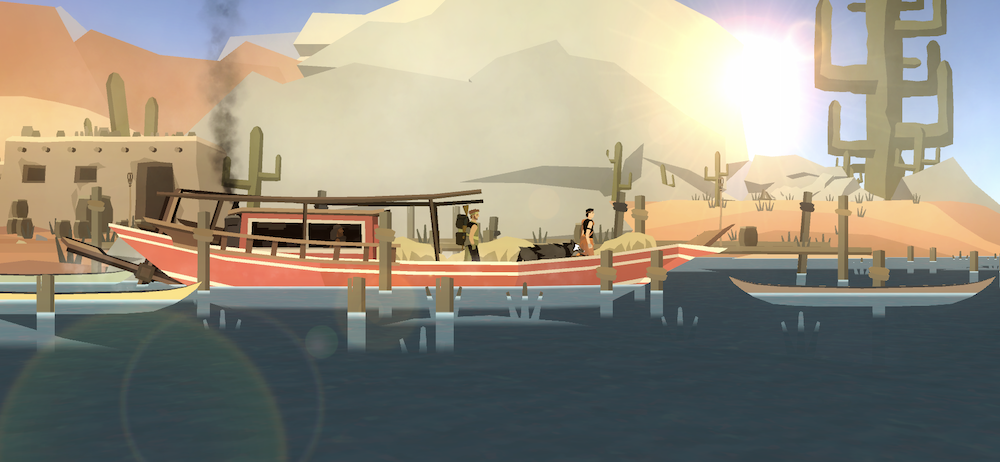 The Greater Good ($3.99) – [Game of the Week] – [Forum Thread] – Released on PC a couple of years ago, The Greater Good is the textbook definition of an indie gem. This is an RPG that's a love letter to the classics of the genre from the '80s and '90s, but in a more modernized, stylized, side-scrolling form. It's a visual treat filled with interesting worlds to explore and characters to meet, but perhaps the thing that makes The Greater Good standout so much from any other contemporary throwback RPGs is that developer Sam Enright's full-time gig is as an established electronic musician, so naturally the extremely pleasing 29 track soundtrack that accompanies the game feels completely intertwined in the experience in a way that most games can never manage. -JN
htoL#NiQ: The Firefly Diary ($15.99) – [Release News] – [Forum Thread] – While most people know Nippon Ichi Software for the Disgaea games, the studio also has a few small scale projects that have been releasing on consoles over the years. htoL#NiQ: The Firefly Diary, pronounced Hotaru no Nikki, is the first of these projects and it is an adventure puzzle game that has players control a firefly guiding a girl through various obstacles and puzzles across gorgeous levels. htoL#NiQ: The Firefly Diary has some frustrating moments but if the aesthetic pleases you, it is well worth playing on iOS. -MM
Juicy Realm ($1.99) – [Game of the Week] – [Forum Thread] – Mobile devices and touchscreens are naturally suited for top-down shooters, and so it made sense that after Juicy Realm went and made a name for itself on PC and consoles that it would find its way to iOS and Android devices. If I had to make an analogy to explain Juicy Realm, I'd say it's a "looter shooter" similar to something like Borderlands where the emphasis is on constantly collecting newer, better, and increasingly more rare gear and then outfitting it on your person to transform into an efficient killing machine. This is all wrapped up in a roguelite package that features randomized levels and enemies, and of course the top-down dual-stick shooter perspective. Plus you're killing a bunch of sentient fruit which is just strangely satisfying. -JN
Kingdom Two Crowns ($6.99) – [Release News] – [Forum Thread] – The predecessor to this title, Kingdom: New Lands, was an example of a game not originally meant for mobile feeling most at home on a mobile device. It offers an extremely unique mixture of city-building, exploration, survival, and strategy that just worked extremely well as a game you could bust out and play on your phone. Kingdom Two Crowns, as it implies, ups the ante by inviting a friend into the mix so you can both play cooperatively. It's a fun feature that lends itself better to the console and PC space, but with smart usage of Apple's controller compatibility as well as a really slick same-device multiplayer mode on the iPad, publisher Raw Fury was able to bring that co-op experience to mobile devices intact. -JN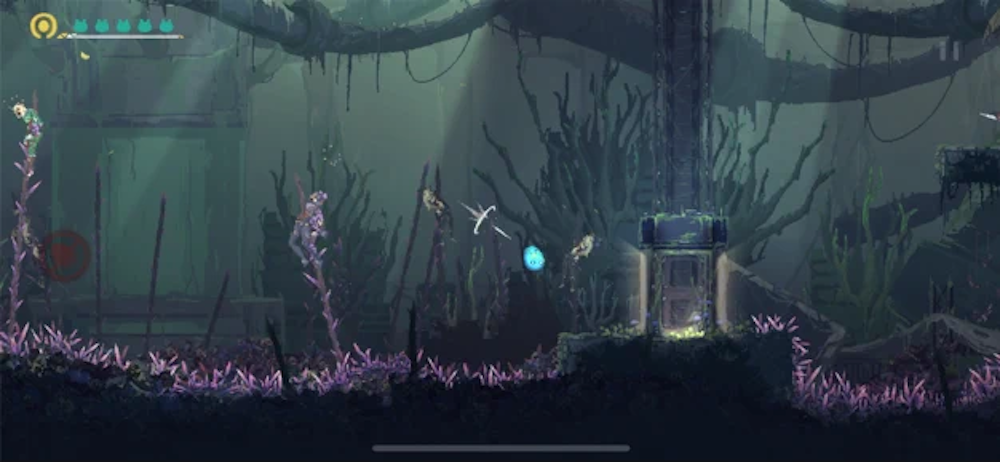 MO: Astray ($4.99) – [Game of the Week] – [Forum Thread] – MO: Astray is a perfect example of a game I'd heard nothing but good things about for years, but never got around to playing it because it wasn't on my most accessible gaming device: My iPhone. After finally playing the game when it launched on iOS this year, I immediately cursed myself for not putting in the effort to try it on another platform sooner. This is an absolutely brilliant puzzle platformer with tremendous atmosphere and a genuinely engaging story and world to absorb. It's excellent mechanically, but it's so much more than that, and with some stunning twists and turns it'll likely stay with you long after you've finished it. -JN
Moonlighter ($11.99) – [Review] – [Forum Thread] – Moonlighter is an action RPG with roguelite elements following Will who is a shopkeeper. Moonlighter's gameplay involves crafting, shopkeeping, combat, looting, and a blend of all of them to be a delightf with gorgeous pixel art visuals and great music. While many games blend a few gameplay styles together, the way Moonlighter balances the shopkeeping and combat or looting aspects is what makes it special. After hitting PC and all consoles, Moonlighter is a perfect fit for mobile and the iOS port with its great touch controls makes it well worth checking out. -MM
Professor Layton and the Unwound Future ($15.99) – [Release News] – [Forum Thread] – I love that for the past several years LEVEL-5 has been bringing their Professor Layton series of puzzle adventures to mobile. These games originally released on the Nintendo DS and were built around its dual screens, and that actually translates perfectly to a portrait-oriented experience on iOS devices. Throw in higher resolution visuals and the ability to use your finger instead of a clunky stylus, and I think these mobile re-releases are the definitive way to play the Layton series. This is the third game in the original trilogy, and in some parts of the world it's subtitled as Lost Future, so if the link above doesn't work for you then this is the link you'll want instead. Hopefully these ports continue into the future with the rest of the Layton games. -JN
Reventure ($3.99) – [Game of the Week] – [Forum Thread] – This is by far one of the most unique and clever games I've played in my life. Reventure is your average throwback pixel art platformer on the surface, but in reality it's more akin to a Metroidvania as the things you do will slowly reveal more of the gigantic open world you're exploring. Except instead of new items and abilities giving way to further exploration, Reventure is hiding 100 different endings and each time you find a new one it opens up the world a bit more. Oftentimes this ending results in your own death, but if you can keep all the pieces of your previous runs straight you'll eventually put together a puzzle that sees you rescuing a princess… or something. -JN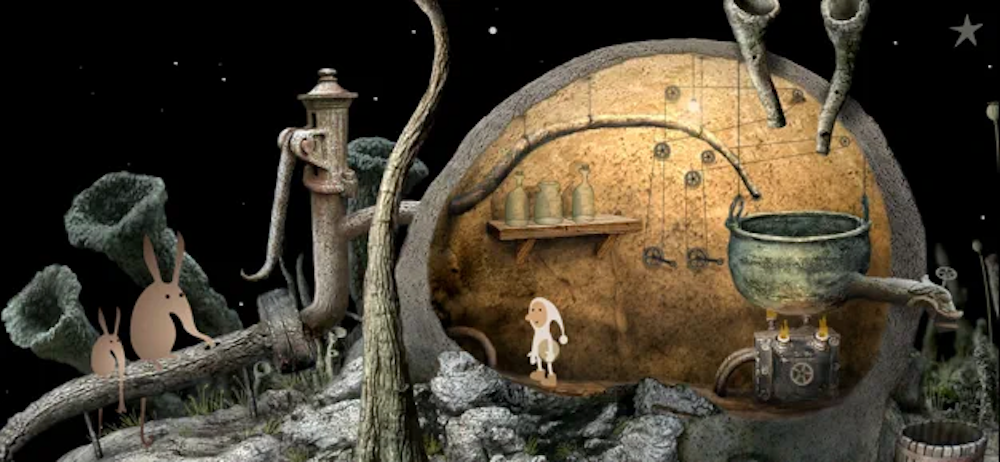 Samorost 2 ($1.99) – [Release News] – [Forum Thread] – Last month, Amanita Design surprise launched Samorost 2 on iOS and Android in addition to updating the PC version of the game to celebrate its anniversary. 15 years later, Samorost 2 on iOS includes high resolution visuals, re-recorded and improved sounds, full-screen visuals, a new save system, zooming, and more features that PC players got in an update. The story of a space gnome's dog who has been kidnapped is still worth experiencing today and it is great to have yet another superb release from Amanita Design hit iOS. If you've not played it yet on PC, it is great on iOS and well worth checking out. -MM
Slay the Spire ($9.99) – [Review] – [Game of the Week] – [Forum Thread] – You know how people often declare games "Perfect for Switch"? Slay the Spire is just like that but for mobile. Megacrit and Humble Bundle brought the deck-building roguelike to iOS earlier this year and it feels right at home on the platform barring a few annoying issues. Slay the Spire is one of the best roguelikes in recent years and despite the few port issues, it is well worth getting on iOS. Hopefully 2021 sees the game improve so it can be the best version to play. -MM
Songbringer (Free) – [Game of the Week] – [Forum Thread] – The inspiration to create Songbringer was simple and compelling: What if the original The Legend of Zelda was randomly generated each time you played? That is exactly what Songbringer delivered when it arrived on PC a few years back, and its particular flavor has translated very well to a mobile release this year. In addition to the gameplay, this is also just a straight up weird game, and you'll likely really enjoy that or not at all. Similarly, the game does not explain very much at all, and instead wants you to discover how things work on your own. Thankfully the game is free to try with a single premium unlock IAP, and you should know by the end of the demo if this beautiful oddity is for you or not. -JN
SteamWorld Quest ($9.99) – [Game of the Week] – [Forum Thread] – Image & Form's SteamWorld Quest debuted on Nintendo Switch last year and is another example of the developer being able to release a brilliant game in a new genre. SteamWorld Quest is a turn-based RPG with deckbuilding mechanics. It isn't a roguelike and has a very focussed story that is meaty without overstaying its welcome. The iOS version of SteamWorld Quest is easily the best way to experience the game and it has an interface other card games on mobile need to learn from. -MM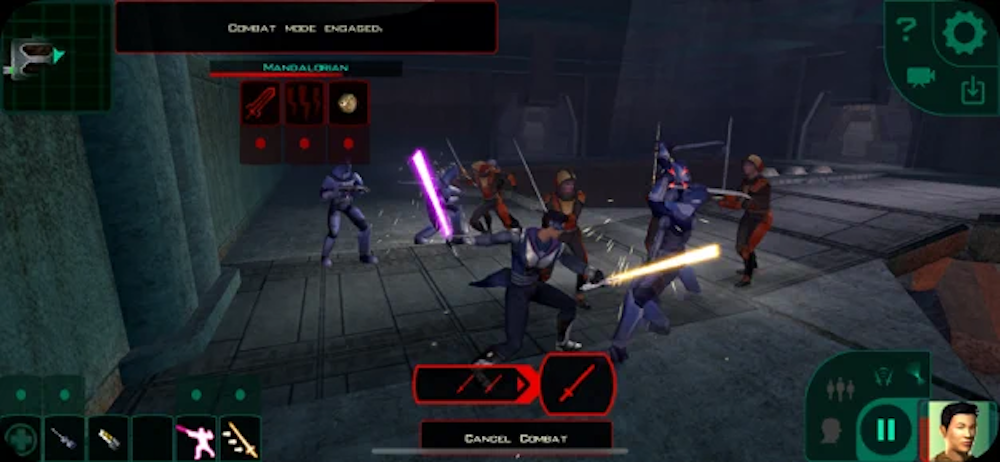 Star Wars: KOTOR 2 ($14.99) – [Game of the Week] – [Forum Thread] – When I mentioned "decades-old classic" in the introduction to this section, this is exactly the type of game I was referring to. Star Wars Knights of the Old Republic 2 or KOTOR 2 had the unenviable task of following up the original KOTOR, a critical darling from a beloved studio. Despite some quirks due to rushing the release for holiday 2004, KOTOR 2 delivered, and much of the lost content due to the rush has been restored thanks to the passionate community behind the game. Much to our surprise and delight, that restored content can be enabled in the mobile version of KOTOR 2, but even without it this is one of the better Star Wars games ever released and you can now stick it right in your pocket. -JN
Thronebreaker: The Witcher Tales ($9.99) – [Review] – [Game of the Week] – [Forum Thread] – When CD Projekt Red's The Witcher 3 exploded in popularity, the mini-game Gwent started catching on and people asked for a standalone release. The developer delivered but brought Gwent to PC and consoles first with no mobile version announced. This baffling decision aside, Gwent finally made it to mobile but a singleplayer campaign for Gwent had arrived on consoles and PC in the form of Thronebreaker: The Witcher Tales. Thronebreaker is a 30 hour long singleplayer campaign for Gwent and it arrived on iOS earlier this year as a premium release. While the port isn't perfect, it feels great to play and even syncs with the PC version. Thronebreaker: The Witcher Tales is a must play for fans of The Witcher and it is a superb game on iOS. -MM
The Unfinished Swan ($4.99) – [Review] – [Forum Thread] – Annapurna Interactive have slowly been bringing more PlayStation classics to iOS after bringing the soothing Flower to the platform a few years ago. Annapurna Interactive published Giant Sparrows What Remains of Edith Finch on consoles and PC so some wondered if The Unfinished Swan would ever be ported to PC or mobile. Thankfully, it got a surprise release this year on both PC and mobile and is an absolute joy to play with its unique first person mechanics and interesting puzzles. The Unfinished Swan is a gem of a game and one that is great to have on iOS. -MM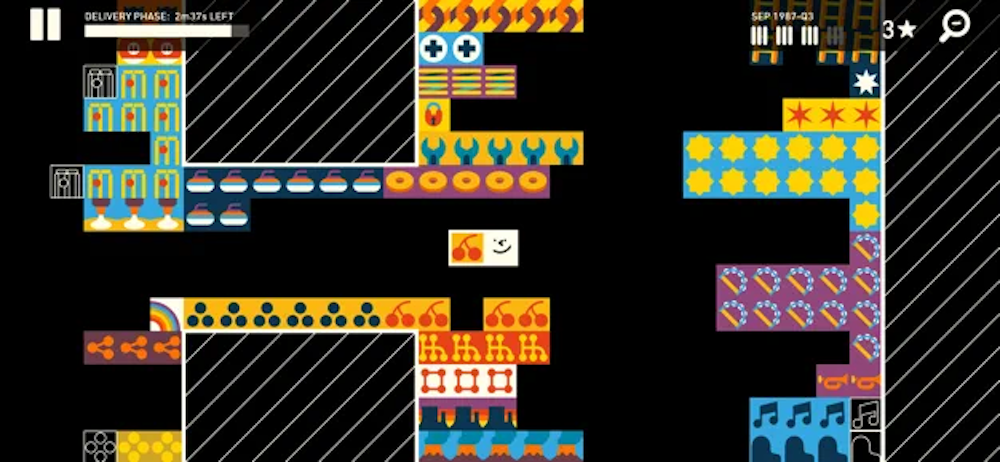 Wilmot's Warehouse ($4.99) – [Release News] – [Forum Thread] – Wilmot's Warehouse is a puzzle game about storing and retrieving objects with a lot of freedom in how you solve levels. It tests your organisation skills and memory quite a bit and manages to be engaging across its many levels. The minimal aesthetic definitely helps with its gorgeous iconography and smooth animations as you try to make sense out of what will eventually be a mess of a level when you scramble to try and get things in order for customers. Wilmot's Warehouse was already great on Switch but it is a lovely and unique puzzler that is worth checking out on mobile. -MM
XCOM 2 Collection ($19.99) – [Review] – [Forum Thread] – Feral Interactive's final mobile release of 2020 is a conversion of the massive turn-based tactics game XCOM 2 Collection for iOS. The XCOM 2 Collection includes the complete XCOM 2 War of the Chosen experience, four DLC packs, and an interface that feels perfect on touchscreens. XCOM 2 Collection is a port that we didn't think was possible given how poorly the game ran on consoles but Feral Interactive proved us wrong in delivering a miracle port of a great game. -MM
---
Multiplatform Releases
While there are a number of games released exclusively for mobile, and a number of older games from other platforms that eventually make their way to mobile, there are an increasing number of games that include a mobile release alongside their releases on other platforms. Or at least in a somewhat close proximity to launching on other platforms. For example, for our purposes if a game released on PC in January of 2020, and then on mobile in July of 2020, we still consider that a multiplatform release and not a port. Increasingly though, mobile is shedding its status as being an afterthought platform, and as developers want to increase how many potential players they can reach they're including mobile often day-and-date with the games they release on other platforms.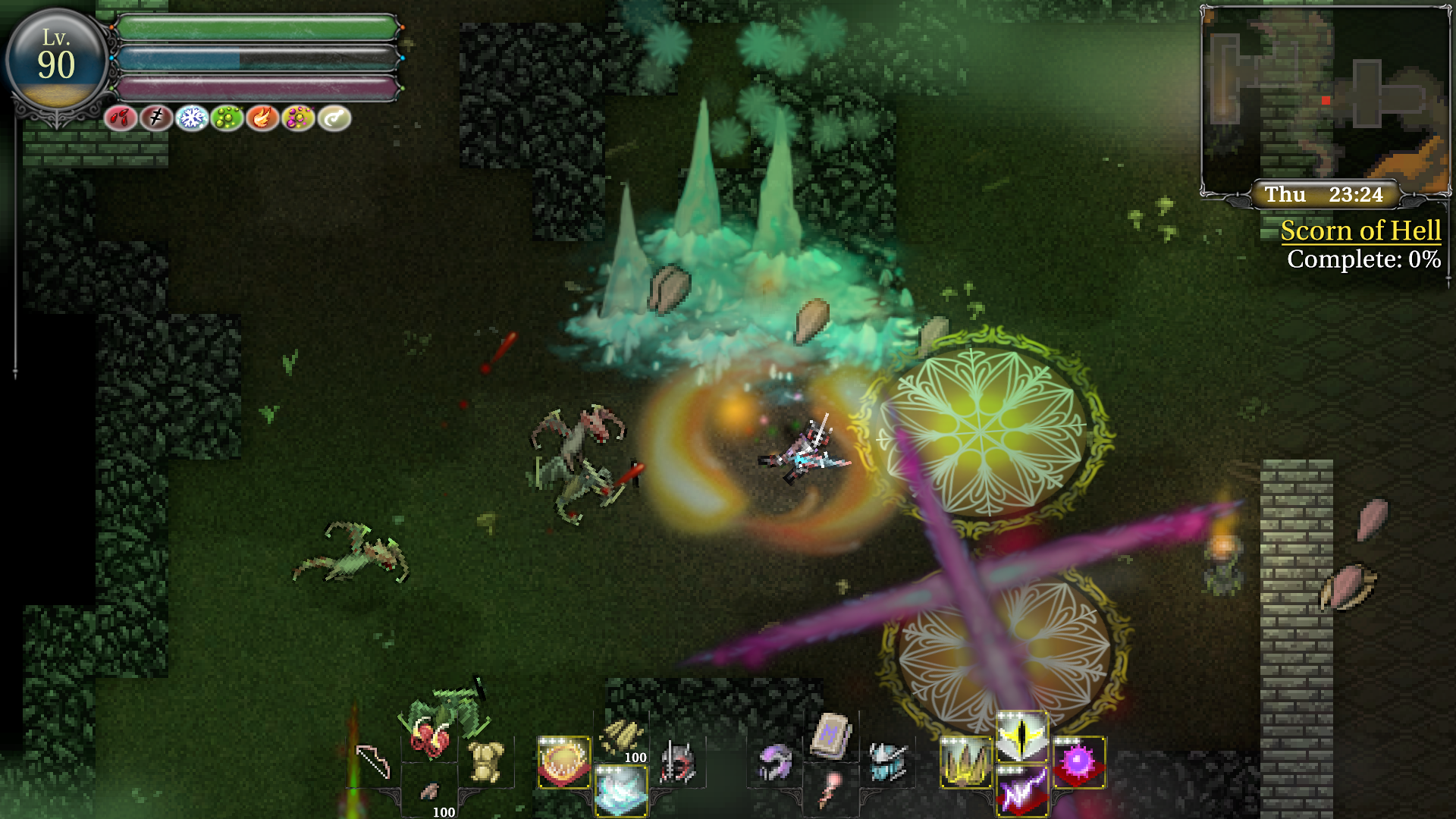 9th Dawn III ($9.99) – [Review] – [Game of the Week] – [Forum Thread] – A staggeringly huge open world action RPG where you can spend dozens of hours completing quests and activities that the developer has created for you, or just go off exploring and make your own adventures. -JN
Brawlhalla (Free) – [Release News] – [Forum Thread] – This is a fully cross-platform platform fighter akin to something like Smash Bros., and while it did come out on other platforms years ago, this is more of a "live services" type game and so calling this a port didn't feel right. The mobile Brawlhalla is simply another way to access and play the game exactly as you would on any other platform, which is pretty awesome. -JN
Bridge Constructor: The Walking Dead ($2.99) – [Game of the Week] – [Forum Thread] – The Bridge Constructor series itself has been a massive hit over the years, but we weren't quite sure how The Walking Dead fit into everything when this mashup was first announced. As it turns out, adding zombies to the mix gives this entry a unique Lemmings-like puzzle quality that actually works incredibly well. -JN
Death Come True ($12.99) – [Review] – [Forum Thread] – FMV games on mobile aren't rare but Death Come True manages to hold your attention across its branching paths with great acting and music. Developed by Too Kyo Games featuring the creator of Danganronpa, Death Come True plays out like a thriller movie with a varied cast that elevates the story. While there are a few of the usual tropes, the execution is excellent. Death Come True is a must play for mystery and thriller fans and the iOS version is the best way to experience it. -MM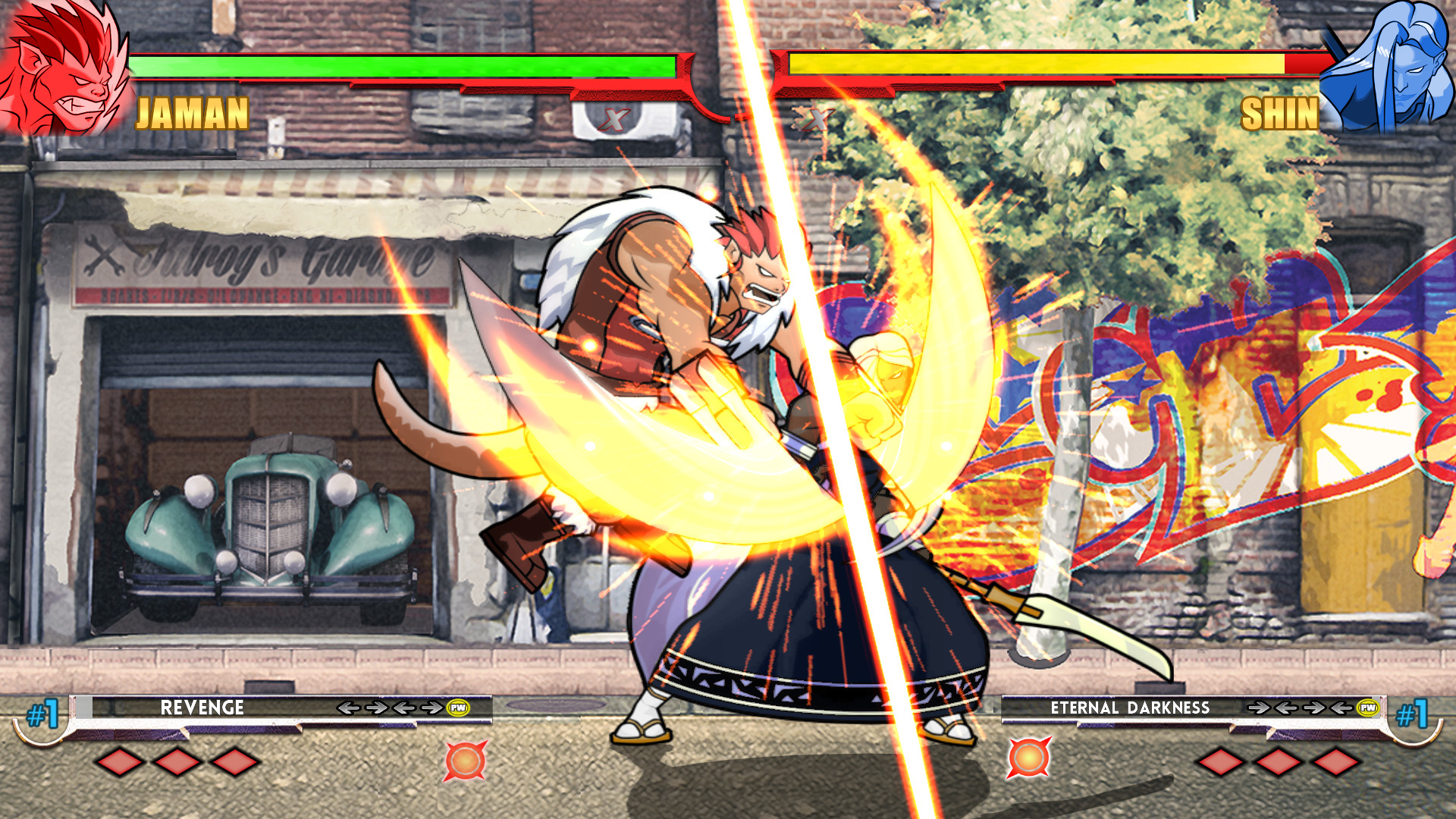 Dual Souls: The Last Bearer (Free) – [Game of the Week] – [Forum Thread] – Fighting games aren't all that common on mobile, at least the type where you have full control over your fighters. Well Dual Souls is most definitely a full-blown fighter, and it is easily one of the most fully-featured fighting games I've ever played, not just on mobile but on any platform. It was created by a small team of passionate fighting game fans, and despite just officially launching this year, it has years of history behind it that means it's incredibly balanced and polished. We covered its lineage in our Game of the Week post linked above, but suffice to say if you enjoy fighters this is one you need in your collection. -JN
Embracelet ($5.99) – [Game of the Week] – [Forum Thread] – Sometimes gameplay doesn't have to be the focus of a great game. Sometimes the focus is on the story, the characters, and the message its creators want to convey. Embracelet is one of those games that skews closer towards an interactive story, but does feature plenty of clever puzzle mechanics along the way. The protagonist acquires a special bracelet that gives him telekinetic powers, and you'll use this to solve a variety of problems in the game. But ultimately this is a touching coming of age tale that will stick with you long after you've finished playing. -JN
Genshin Impact (Free) – [Game of the Week] – [Forum Thread] – Genshin Impact had a lot of hype leading up to the release and the game actually delivered in every way. Simultaneously releasing on PS4, PC, iOS, and Android, Genshin Impact is a massive free to play open world action RPG that has gacha elements. Games of this scale as rare on mobile but Genshin Impact is worth your time for its gorgeous art, superlative music, and engaging exploration driven experience. Genshin Impact is likely a game you will be playing for a long time and a game that deserves all the praise it gets. -MM
If Found… ($4.99) – [Review] – [Forum Thread] – Dreamfeel and Annapurna Interactive brought out the interactive visual novel If Found… to iOS and PC earlier this year and it tells a superb story as you erase the pages of Kasio's diary. If Found… has a lovely aesthetic and great music throughout that are both complemented with a strong and touching narrative that will remain with you long after you complete the two or three hour long visual novel. -MM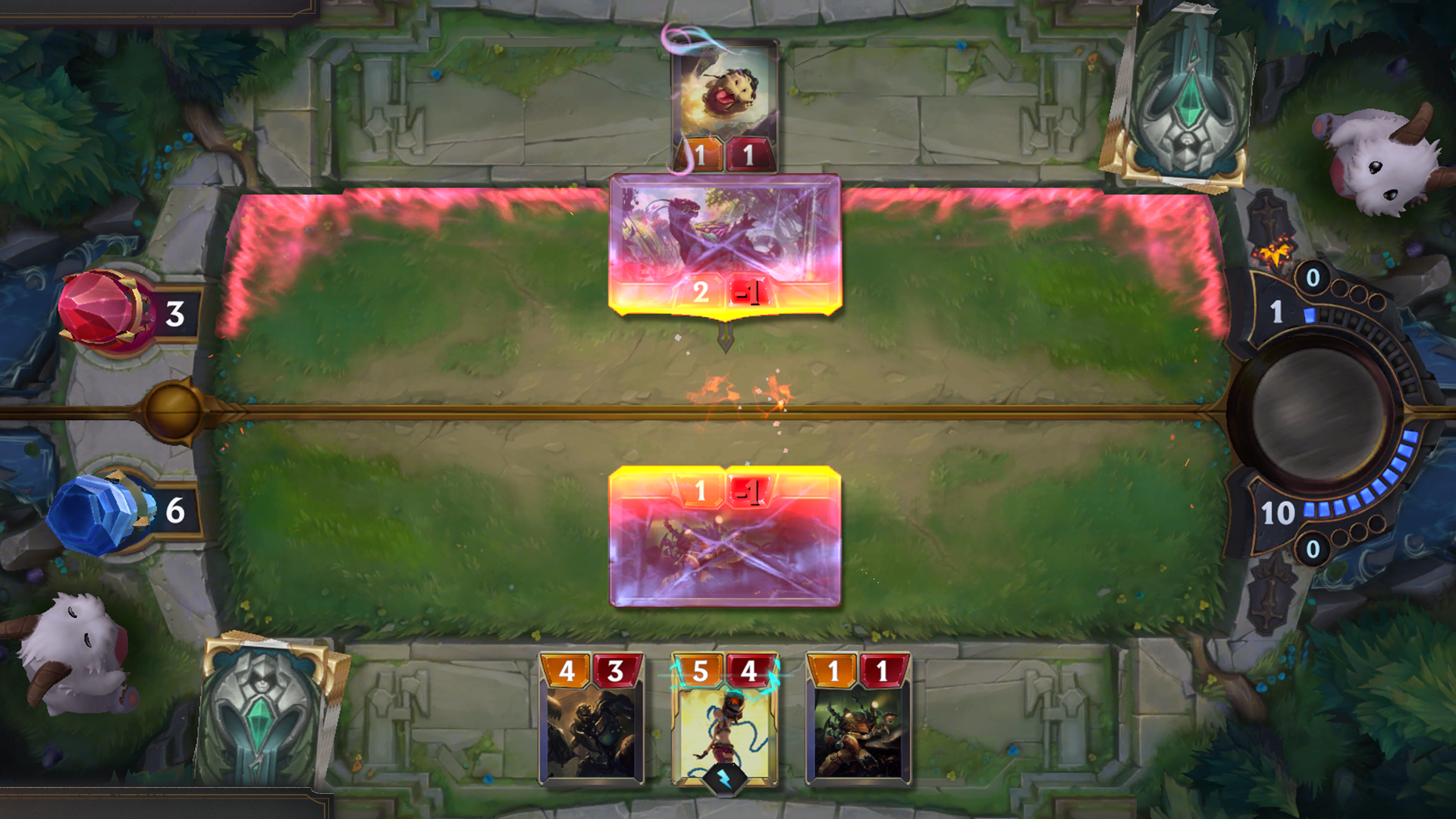 Legends of Runeterra (Free) – [Release News] – [Forum Thread] – When Riot Games announced a plethora of new games in the League of Legends universe, Legends of Runeterra was one to watch considering the sheer amount of card games on mobile. Ever since Legends of Runeterra launched, the strategy card game has been improving and it remains one of the nicer ones on the platform with full cross platform play. It is an accessible and great looking card game that is worth checking out. -MM
Levelhead ($6.99) – [Game of the Week] – [Forum Thread] – Butterscotch Shenanigans are no strangers to our Best Games of the Year lists, and their latest Levelhead does not disappoint. It's a platformer with a huge emphasis on building your own levels, similar to Super Mario Maker, but at the risk of being arrested by the Hyperbole Police, I think Levelhead does many things even better than its famous inspiration. The breadth and ingenuity of the community made levels means this is a game you could just keep on playing until the end of time. -JN
Meteorfall: Krumit's Tale ($6.99) – [Game of the Week] – [Forum Thread] – The original Meteorfall: Journey was one of our picks for Best Games of 2018, and is a fantastic roguelike dungeon crawler take on solitaire. This follow-up only makes a couple of tweaks to the formula, but those tweaks are significant and make for an almost entirely different experience. The game board is now expanded giving you all sorts of strategic options that weren't a part of the first game, but this one is no less easy to pick up and play which makes it another great fit on mobile devices. -JN
Ministry of Broadcast (Free) – [Release News] – [Forum Thread] – Ministry of Broadcast is a cinematic platformer full of dark humour and interesting puzzles. It has a lovely visual style and is one of the more interesting platfomers in recent years with its narrative focus inspiration from older games like Another World and the original Prince of Persia. While originally on PC and Nintendo Switch, Ministry of Broadcast feels right at home on modern iOS devices. -MM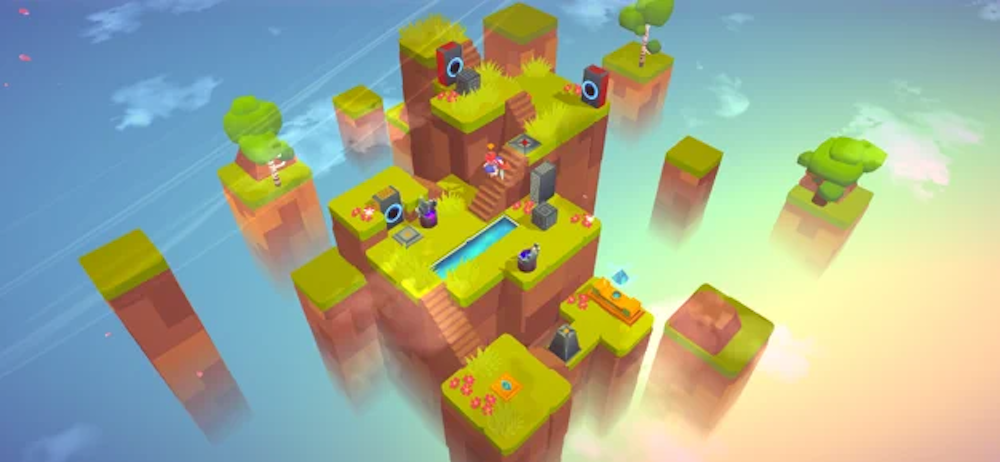 QV – The Dimension Painter ($4.99) – [Game of the Week] – [Forum Thread] – For a game that JUST came out (it was our final Game of the Week of the year, in fact) QV – The Dimension Painter has made enough of an impression that it deserves a spot on this big old list of this year's best games. This is a blend of a number of different puzzle mechanics, but in its most basic form, QV is like Sokoban meets Portal, and that strange combination ends up being a total winner. There's a strange story tying it all together, but the real star here is the excellent level designs that will keep you challenged and entertained. -JN
Rip Them Off ($3.99) – [Release News] – [Forum Thread] – It's hard to put a twist on such a well-worn genre like tower defense, but that's exactly what husband-and-wife duo Lozange Labs has done with Rip Them Off. There's a lot of tower defense mechanics going on here, but also a lot of business simulation, which sounds like a weird combination but somehow totally works. Everything is tied together with a slick aesthetic that reminds me of a 1960s advertising campaign, and there's plenty of tongue-in-cheek commentary about the corporate world and consumerism too. -JN
Soda Dungeon 2 (Free) – [Release News] – [Forum Thread] – The original Soda Dungeon is a classic, and offered a quirky adventure where you literally formed parties of random people at a bar and sent them off to crawl dungeons for you and bring back all the loot. This sequel retains that pitch-perfect progression loop that has you telling yourself "just one more run" over and over again, but also ups the ante with even more loot, even more wacky characters, and even bigger and more over the top boss battles. -JN
Teamfight Tactics (Free) – [Release News] – [Forum Thread] – When Dota Auto Chess was exploding in popularity, it felt like every developer would announce an autobattler drawing inspiration from the super-popular Dota 2 mod. Fast forward to a bit later and Teamfight Tactics was revealed by Riot Games for PC and mobile platforms with cross platform play. Teamfight Tactics is an autobattler set in the League of Legends universe and absolutely worth trying alongside the likes of Dota Underlords if you're looking to get into the genre. -MM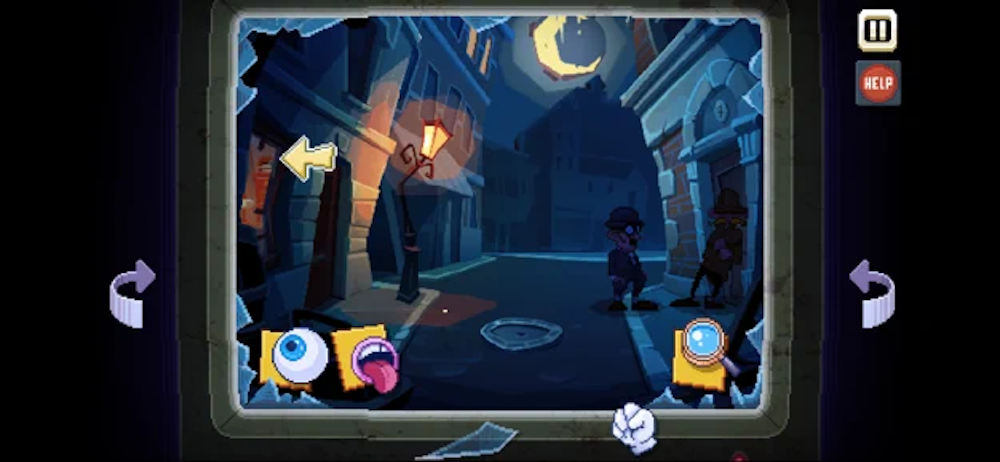 There is No Game: Wrong Dimension ($4.99) – [Forum Thread] – This is a difficult game to talk about because it's filled with all sorts of twisted stuff that's best experienced firsthand, but don't let this clever riff on old-school adventure games pass you by as there's really nothing else quite like this out there. This was born out of a game jam whose theme was deception, and you can actually play the game jam version of this one for free. If you get a kick out of that then the full-blown There is No Game: Wrong Dimension is an easy recommendation. -JN
The White Door ($2.99) – [Game of the Week] – [Forum Thread] – Developer Rusty Lake's Cube Escape and titular Rusty Lake series of escape room/point-and-click adventure games are legendary in the world of mobile and have a devout following, and The White Door is there attempt at doing something a bit different from the norm. Well, if you could even call any Rusty Lake game normal, that is. It follows a minor character introduced in a previous Rusty Lake game as he struggles with mental health issues and memory loss, and features a really unique split-screen style that is always giving you two different perspectives on what's happening. -JN
Wide Ocean Big Jacket ($3.99) – [Forum Thread] – Like some of the other games on our lists this year, Wide Ocean Big Jacket falls in the category of interactive story more than it does a traditional game. There are some light gaming elements to be sure, but this is more a charming experience about a weekend camping trip and the characters who go along for the ride more than it is about testing your gaming skills in any way. And hey, that's ok! It's a shorter experience lasting only a couple of hours at most, but like a great book or movie, it's an experience that will stick with you for a long time after you've finished with it. -JN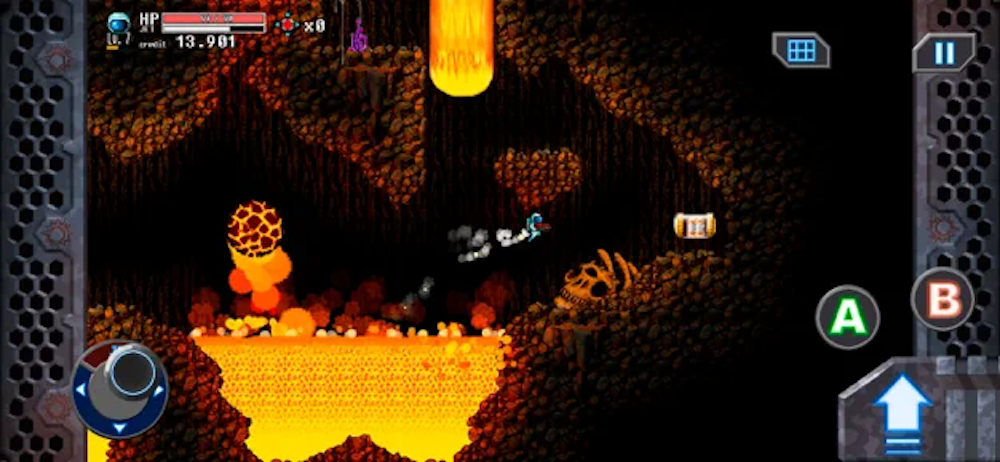 Willy Jetman: Astromonkey's Revenge (Free) – [Release News] – [Forum Thread] – After being well-received on other platforms earlier in the year, I was pretty surprised to see Willy Jetman make its way to mobile some months later. Surprised, but happy, because mobile needs more games like this. Willy Jetman is a robust Metroidvania filled with jetpacking, shooting, and even some light RPG elements. Now, be aware, the controls are NOT for everyone, but once you warm up to them you'll be in for a really fun adventure. -JN
Worm Jazz (Free) – [Forum Thread] – This game is called Worm Jazz. How could you NOT want to play a game called Worm Jazz? Exactly. Thankfully, it's not just a cool title and is in fact a stellar puzzle game with incredibly unique mechanics. Wind your wormy self through maze-like levels as you gobble up new segments that add to the length of your body, similar to the classic Snake, and then blow those segments to pieces using bombs, similar to Bomberman. Yes, it sounds like a weird mashup and it is, but it totally works. -JN
---
Apple Arcade
While games locked behind a subscription service aren't ideal for some people, there's no denying that Apple Arcade has allowed some superb games to hit iOS, macOS, and tvOS devices ever since it launched. While many could argue that some games would've been on iOS anyway, Apple Arcade has allowed Apple devices to get many exclusives and multiplatform releases the same day other platforms get them. For a relatively small monthly or yearly fee, you're getting high-quality games without some of the other garbage like in-app purchases or ads that are a staple of the majority of mobile games today, and for that we still think Apple Arcade is one of the best services around.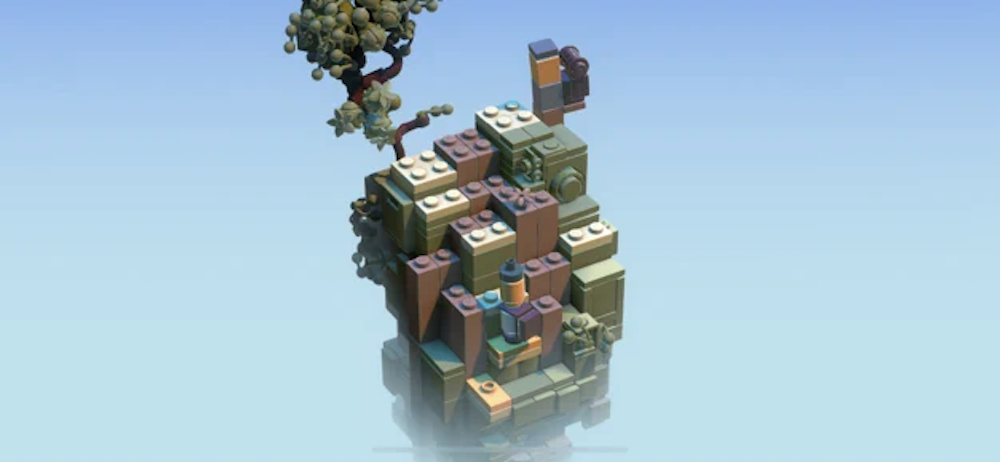 LEGO Builder's Journey – [Review] – [Forum Thread] – LEGO Builder's Journey released late last year on Apple Arcade from LEGO's internal Light Brick Studios and it is a relaxing isometric puzzle experience that has its own narrative unfold as you slowly playthrough the various levels. A game like LEGO Builder's Journey isn't something anyone expected from a LEGO but here we are. LEGO Builder's Journey with its lovely animations and visuals is easily one of the better puzzlers available on iOS. -MM
Butter Royale – [Release News] – [Forum Thread] – Butter Royale is a top down battle royale game that has bite sized 5 minute battles. Everything is food themed and Butter Royale does a great job of being an accessible battle royal experience without being a free to play mess. Being on Apple Arcade ensured the latter but Butter Royale remains one of the better games on the service and is well worth checking out from the barrage of games that hit the service in 2020. -MM
Crossy Road Castle – [Release News] – [Forum Thread] – The original Crossy Road is a mobile classic, and developer Hipster Whale successfully transitioned their lovable characters and style into a side-scrolling platformer with an emphasis on multiplayer. While you certainly can play solo, Crossy Road Castle is at its best while playing with friends or family, and the game intelligently changes based on how many people are playing to give you the best experience possible. -JN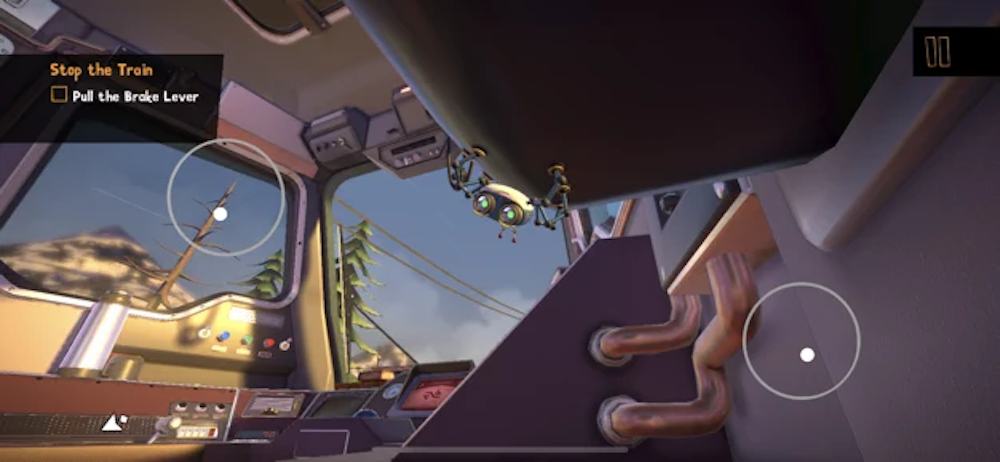 Spyder – [Review] – [Forum Thread] – Spyder has the distinction of being probably the most visually impressive game on Apple Arcade, but don't get too hung up on its good looks as this is also an incredibly enjoyable 3D adventure. You play as a tiny robotic spider, who is also a spy, hence the name Spyder, as you traverse the gigantic (relative to your own size) human environments sabotaging the plans of evildoers around the globe. -JN
Alba: A Wildlife Adventure – [Release News] – [Forum Thread] – Ustwo's second Apple Arcade release, Alba: A Wildlife Adventure, is a super relaxing game where you play as Alba trying to save an island and its wildlife. With Assemble With Care, Ustwo delivered one of the best games on Apple Arcade but it is great to see the studio continue to evolve and bring different experiences to all platforms with games like Alba: A Wildlife Adventure that has the level of polish and care as you'd expect from an Ustwo release. Alba: A Wildlife Adventure is easily one of the best games on Apple Arcade. -MM
Roundguard – [Review] – [Forum Thread] – Roundguard does something that I'm surprised I haven't seen anyone do before: Take the bouncy Pachinko-like gameplay of the classic Peggle and inject it full of storylines, interesting characters, quests, and RPG mechanics. Oh, and PLENTY of loot to collect. The mishmash of ideas turns out to be a total winner, and Roundguard is an easy game to pick up for a few minutes here and there or plop down and spend a couple of hours with. -JN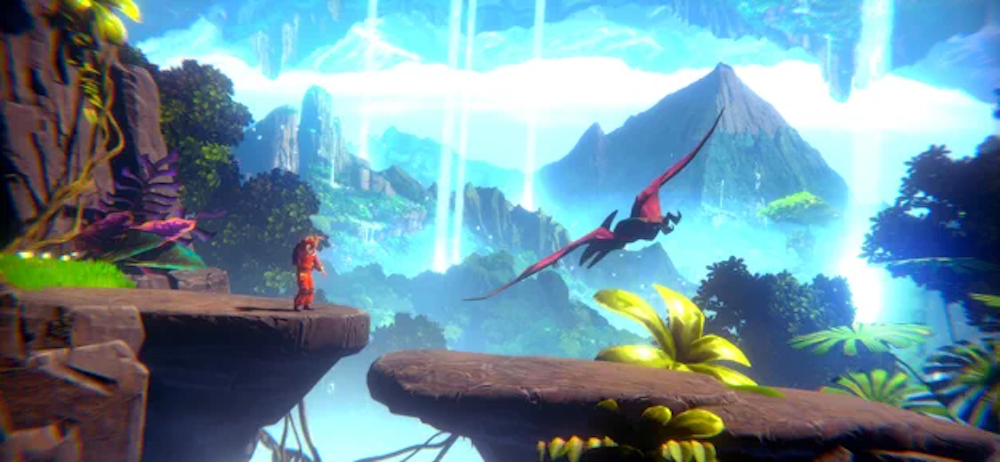 Little Orpheus – [Release News] – [Forum Thread] – The Chinese Room have put out some amazing games over the years across different platforms with the likes of Everybody's Gone to the Rapture and Dear Esther. Little Orpheus is the studio's first game for Apple Arcade and it is a beautiful side-scrolling adventure inspired by classic movies accompanied by great music by Jim Fowler and Jessica Curry. Hopefully Apple can get more games like this on the service in the future. -MM
Necrobarista – [Release News] – [Forum Thread] – Necrobarista from Route 59 is an excellent visual novel experience that takes place in a coffee shop. It tells a heartwarming story with great visuals and lovely music. Since it launched, it has also been updated with a ton of DLC, a gallery mode, and more. If you're even remotely interested in visual novels or adventure games with interesting stories, Necrobarista is for you. -MM
Creaks – [Release News] – [Forum Thread] – Amanita Design is yet to make a bad game so having the studio work on projects for Apple Arcade (in addition to other platforms) is a great get for Apple. Creaks is very different from the studio's past works and it is a puzzle adventure game that plays best with a controller. It has a gorgeous aesthetic with amazing sound design so make sure you use headphones while playing it. Creaks is out on multiple platforms but still worth checking out on Apple Arcade if you have a subscription. -MM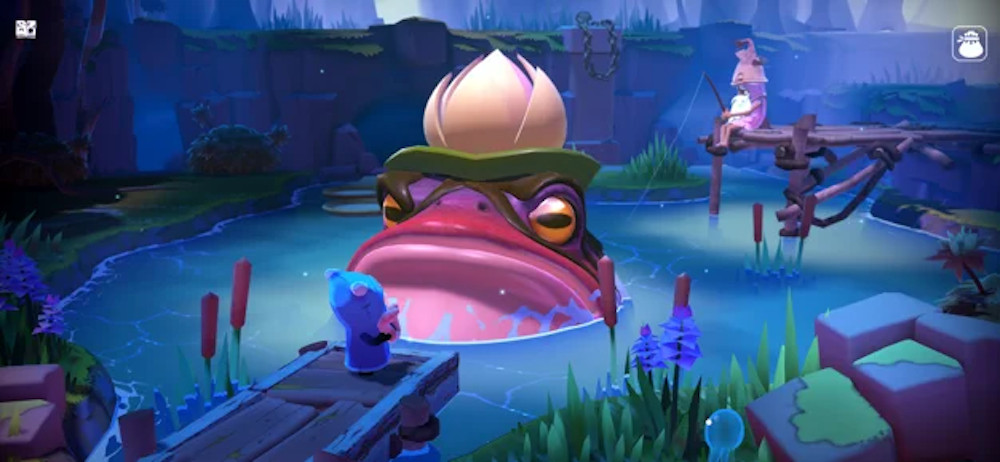 The Last Campfire – [Release News] – [Forum Thread] – The Last Campfire is a beautiful adventure game from a small team within Hello Games (No Man's Sky). It was revealed for multiple platforms over the years but didn't actually have a release date until Apple's iOS 14 App Store revealed that The Last Campfire is hitting Apple Arcade. The Last Campfire lets you explore wonderful and colourful worlds with nice puzzles as you complete the full adventure that will take under six hours. The Last Campfire is a perfectly paced puzzler and an essential on Apple Arcade. Hopefully we get more games like this on the service going forward. -MM
A Monster's Expedition – [Release News] – [Forum Thread] – With loads of puzzle games on the service already, A Monster's Expedition is a breath of fresh air with its lovely animations and music. Your aim is to push trees to create paths across loads of islands as you learn about humanity as a monster. A Monster's Expedition from the creators of Cosmic Express and A Good Snowman manages to surpass both of those games and is not just an essential puzzler on Apple Arcade but one of the best puzzle games of 2020. -MM
The Collage Atlas – [Release News] – [Forum Thread] – John William Evelyn's The Collage Atlas had been in the works for a while now and it finally released through Apple Arcade this year. The Collage Atlas is a gorgeous and creative hand-drawn first person adventure game with loads of secrets and a dynamic soundtrack. While some would've wanted more direction, dreamy exploration games where you piece together a narrative or just play to interact with beautiful worlds also have a place and that's exactly where The Collage Atlas comes in. It is easily one of the most creative games on the service and well worth experiencing. -MM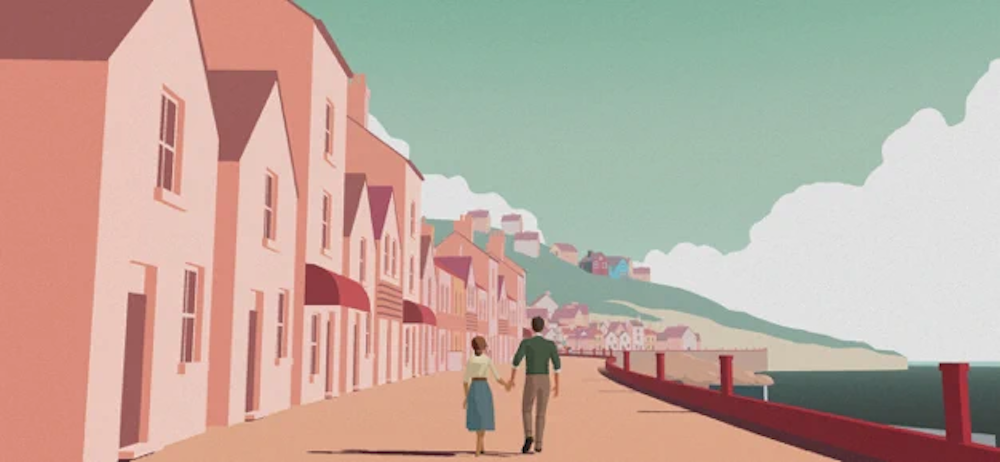 South of the Circle – [Release News] – [Forum Thread] – South of the Circle from State of Play Games is a narrative-driven adventure game set in Antarctica in the 60s and tells the story of Peter who is a Cambridge academic trying to reach bases and fight for survival through the cold. While Apple Arcade games often have big production values, South of the Circle feels like a cut above the rest with its fully motion captured performances, gorgeous visuals, and great storytelling. You owe it to yourself to experience South of the Circle on Apple Arcade. -MM
Reigns: Beyond – [Release News] – [Forum Thread] – We love Nerial's Reigns and have been enjoying every release Devolver Digital has brought to mobile platforms over the years. Having a Reigns game arrive as an Apple Arcade exclusive was surprising but Reigns: Beyond has been an absolute joy to play as you travel across planets fighting pirates and more. Reigns: Beyond includes over a 1000 cards with more than 60 characters and any fan of Nerial's Reigns needs to play Reigns: Beyond. The soundtrack in particular is superb and its interaction with the story and gameplay elevates the experience quite a bit. One would think the formula would feel a bit old after so many games but Reigns: Beyond is excellent and one of the best Apple Arcade games of 2020. -MM
The Pathless – [Release News] – [Forum Thread] – Annapurna Interactive and Giant Squid's The Pathless was one of the first games revealed for Apple Arcade and it was heavily used in marketing for the service. After a few delays, The Pathless finally arrived as a launch title for the PlayStation 5 while also hitting Apple Arcade, PS4, and PC platforms at the same time. After spending a bit of time playing The Pathless, it is evident why Apple promoted it so much. The action adventure game has gorgeous visuals, great music, and pushes players to explore without a minimap. The Pathless is a must play game on Apple Arcade and a great reason to subscribe to the service in the first place. -MM