The idea behind the TouchArcade Game of the Week is that every Friday afternoon we post the one game that came out this week that we think is worth giving a special nod to. Now, before anyone goes over-thinking this, it doesn't necessarily mean our Game of the Week pick is the highest scoring game in a review, the game with the best graphics, or really any other quantifiable "best" thing. Instead, it's more just us picking out the single game out of the week's releases that we think is the most noteworthy, surprising, interesting, or really any other hard to describe quality that makes it worth having if you were just going to pick up one.
These picks might be controversial, and that's OK. If you disagree with what we've chosen, let's try to use the comments of these articles to have conversations about what game is your game of the week and why.
Without further ado…
Moonshades
It's been a weird couple of weeks with the recent holidays and the App Store being essentially closed for Christmas all last week. We skipped our normal weekly new games round-up because of that, which also meant we skipped doing a Game of the Week last week. But! There were a few straggler releases from before and after the App Store freeze, so when we did an XL make-up edition Out Now post this week it meant there was a larger than normal pool of games to choose from for our official first Game of the Week of the new year. And indeed I am digging back into those few days prior to the App Store freeze for this week's pick, a game called Moonshades (Free) from developer Viktor Domonyi.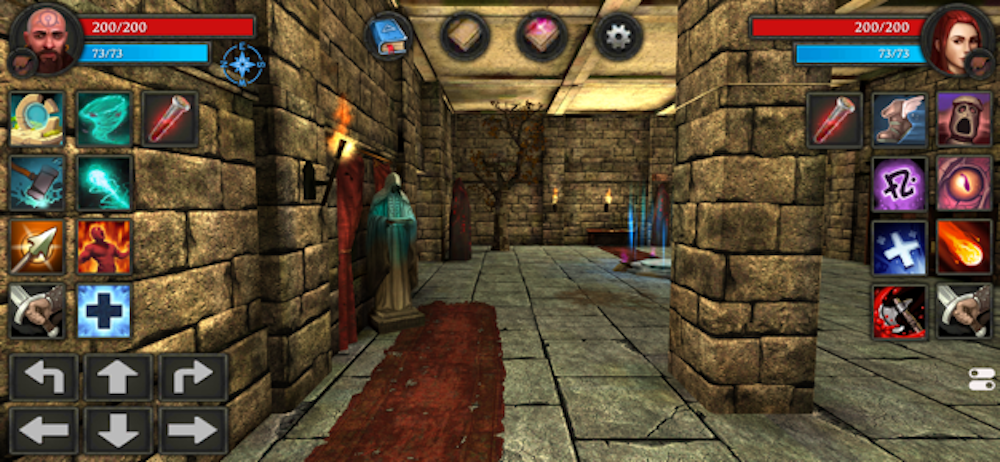 What the heck is a Moonshades? It's a first-person dungeon crawler RPG, but one that is made by someone who absolutely loves first-person dungeon crawler RPGs. You can feel that love throughout the game from its many many little details and thoughtfully designed elements. This is a real-time version of this type of game too, which is much less common than the turn-based variety. There are more quests, more characters to meet, more areas to explore, and more loot and equipment than you can shake a hand torch at. This game is going to keep you busy for a long while.
I think my main request would be the ability to customize the controls as they're a bit on the tiny side and a bit too far in the corner of my iPhone 11 Pro, but it's a minor nitpick and I've gotten pretty used to it already. Moonshades is also a free to play game, with the ability to buy gem packs as IAP that will let you do things like expand your inventory. This is totally unnecessary and, contrary to most games where they say the IAP is totally unnecessary, it really feels that way here. In fact You'll probably end up wanting to buy a pack of gems just because you feel like a criminal playing such a rad game totally for free.
While mobile has had its fair share of first-person dungeon crawler RPGs, I definitely feel like Moonshades has something special to offer the genre on this platform. The fact that it's free means there's no reason not to take it for a test drive whether you're an existing fan of these types of games or not, as it also seems like a good first entry into the genre for newbies. Players in our forums have been loving this one as well and the developer is active there answering questions and fielding feature requests and bug reports, so give Moonshades a shot and stop by the forum to join in on the discussion.