The fantastic tactical RPG XCOM Enemy Unknown surprised a lot of people when it hit iOS a long time ago not just because of the port but also the price point. Fast forward to today and the full sequel has arrived on iOS devices in the form of XCOM 2 Collection ($19.99) as a premium and very demanding release.
When Feral Interactive usually announces a mobile release, I get curious to see how a game has been adapted for mobile devices when it comes to the interface. With the XCOM 2 Collection, I was more curious about how the team managed to not only bring a current generation console and PC game to mobile but also how the huge install size was brought down for iOS. Having played it over the last few weeks, I can see the concessions that have been made to bring XCOM 2 Collection to iOS but also I've grown to like the game itself more than when I first tried War of the Chosen.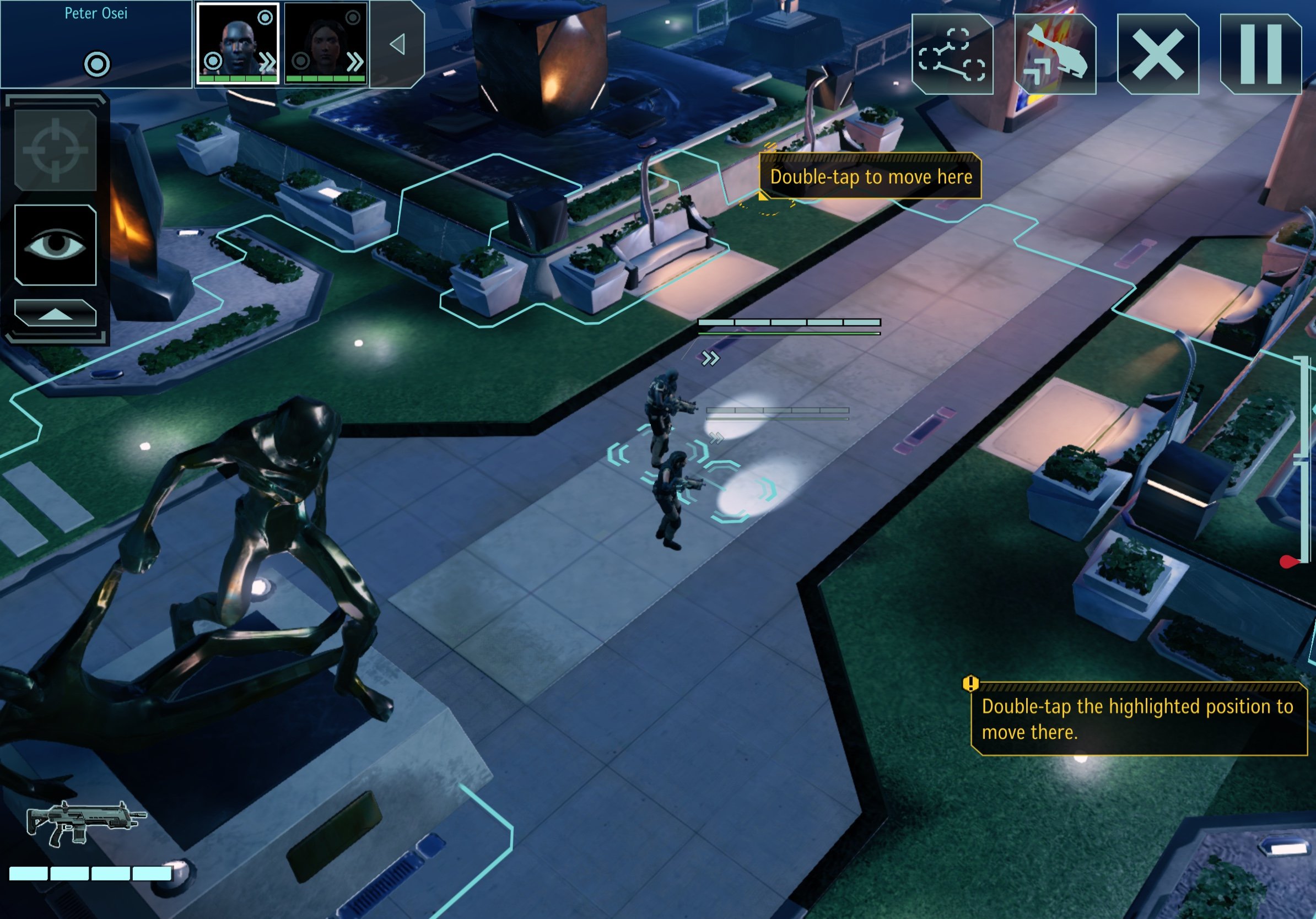 The story in the XCOM 2 Collection is set 20 years after the original XCOM Enemy Unknown and Enemy Within where Earth is under alien rule. There are more threats in XCOM 2 and the game itself is more tense overall as you take command of the Avenger headquarters going across locations trying to take down the aliens once and for all. If you've not played the original game, you can still play this and have a blast. The base XCOM 2 and its DLC have been slowly releasing ever since the PC debut back in 2016. In 2020, the XCOM 2 Collection is still essential for any fan of strategy games and this port feels like a miracle for a few reasons.
The XCOM 2 Collection on iOS includes four DLC packs and XCOM 2 War of the Chosen. While you obviously need to download content once you finish the initial install from the App Store, there are no in app purchases in this release. The vanilla XCOM 2 game initially disappointed me on PC and PS4 but I had a much better time playing the XCOM 2 Collection on Xbox One a while later. On iOS, all the enhancements and improvements from the added content is available from the get go and Feral Interactive have ensured it runs very well on modern iOS devices.
War of the Chosen is important because that expansion brought with it multiple fixes and enhancements to the engine on PC that improved the game considerably compared to the vanilla experience, not just for features but also for stability and performance. Having everything available on iOS including the gameplay improvements right from the get go is awesome and it ensures players are getting the best possible XCOM 2 Collection experience when played on iOS (barring visuals of course).
After the original XCOM Enemy Unknown translated so well to iOS, I wasn't too concerned about the UI in XCOM 2 Collection –– on iPad at least. I was a bit worried about how it will be on the iPhone though. I've played XCOM 2 Collection with cloud saves working flawlessly across iPhone 11 and iPad Pro 11 (2020). I also tested it on an iPhone 7 Plus. The UI on phones takes a bit of getting used to for touch targets but it translates well with the interface panels and looks excellent on iPad screens.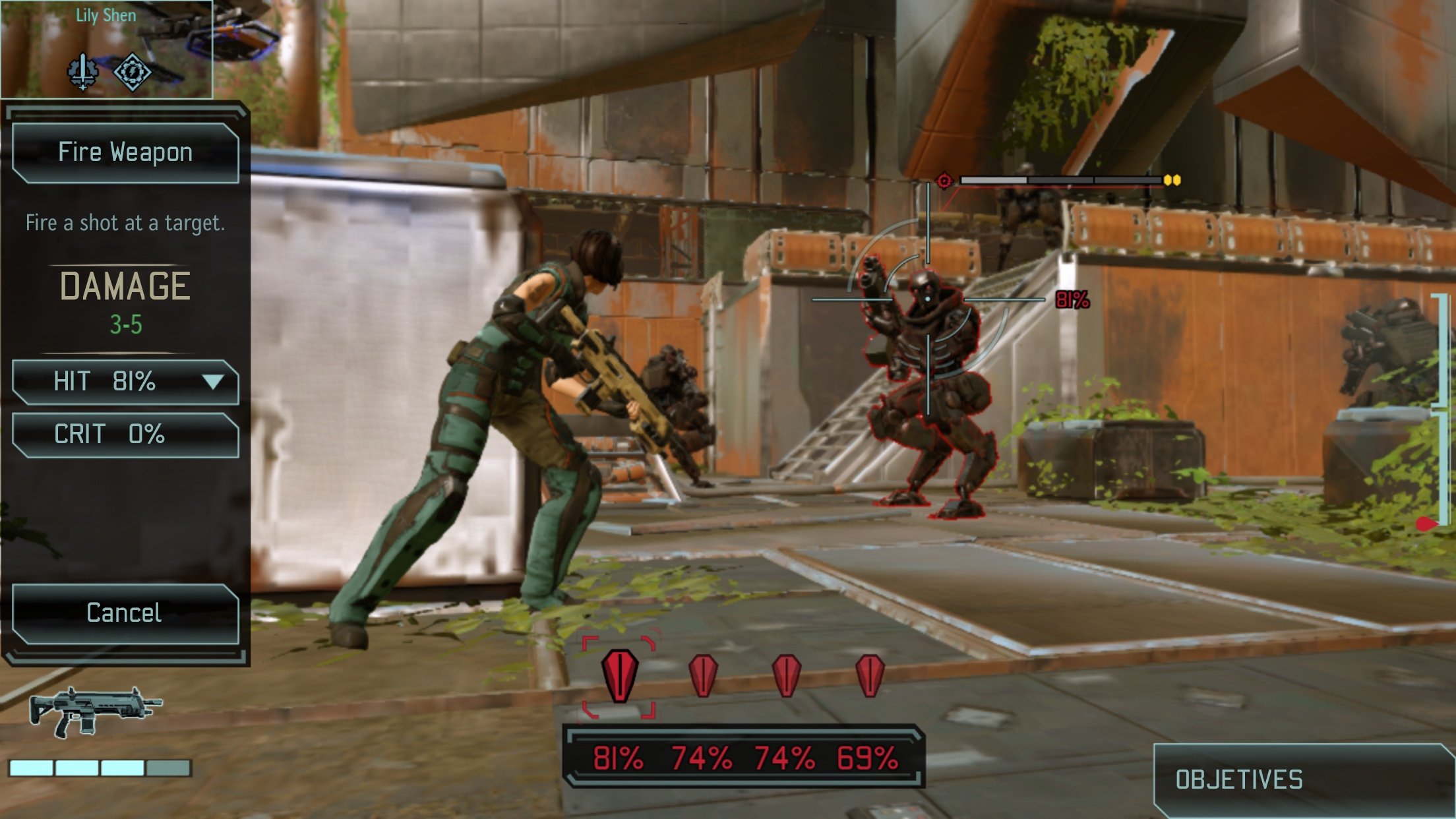 XCOM 2 isn't an amazing looking game on any console and it has obviously had many things turned down from the PC version to run well on iOS. Thankfully, it still looks and feels like XCOM 2 across the board and retains the gameplay perfectly. The biggest noticeable downgrades for me are the cut-scene quality, textures in the environment, and the effects. The UI looks crisp on all three devices I tried the XCOM 2 Collection on but you will need to adjust to the lower quality textures and character models if you're coming from other platforms. While no one really plays XCOM 2 for cutting edge graphics, this is still a noticeable downgrade.
Feral Interactive's frame rate details say most devices target 30fps while lower devices run at 25fps and some of the highest devices run with a higher fps cap. Having played it on iPhone 11, iPhone 7 Plus, and iPad Pro 11" (2020), I'm very impressed with this release despite fluctuations in certain scenes even on the newest iPad Pro. Performance on the iPhone 11 has been mostly solid with some drops, with a responsive interface and camera controls. iPad Pro 11" (2020) feels excellent and has been much smoother in my testing. The iPhone 7 Plus on the other hand is a step below the iPhone 11 as expected, but it is still very playable. There are no graphics options on any device I tried XCOM 2 Collection on to be able to tune the experience further so keep that in mind.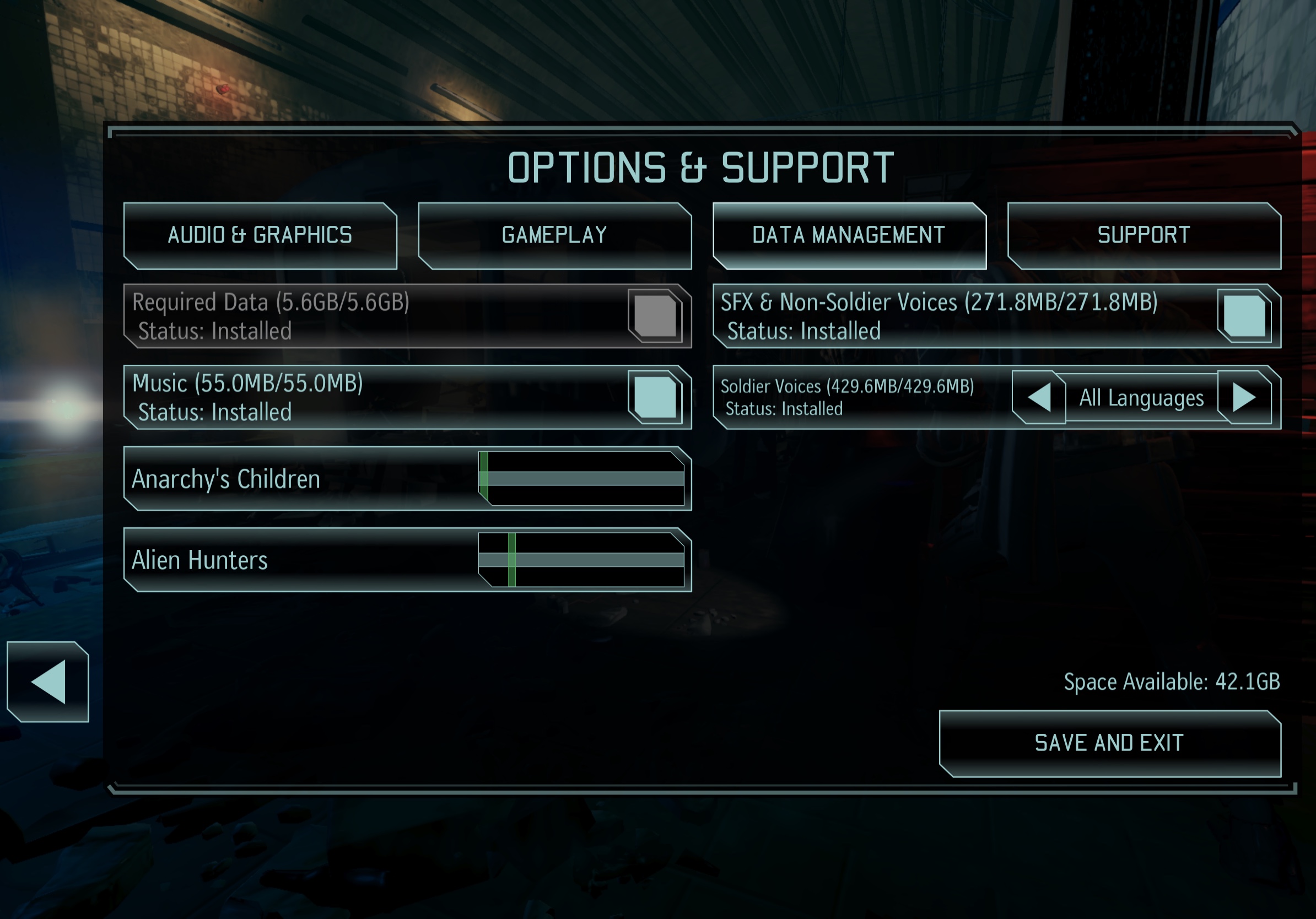 Barring the initial download for XCOM 2 Collection from the App Store, you need to download about 6GB from within with 5.6GB being a required download. You can download this while playing the opening portions but it is recommended to get it downloaded before starting. While the in-game downloader for Civilization VI on iOS remains unreliable, I had no trouble with XCOM 2 Collection on three iOS devices. Even if you force close the app, it resumes properly. While I'm still annoyed by having to download a lot in-game, I hope Apple eventually raises this limit because 4GB is very restricting in 2020 for games.
Whenever a console or PC game gets ported to iOS, I like to try out the various control options. The XCOM 2 Collection doesn't have controller support. In most cases, this would be a negative for me but with XCOM 2 Collection, the touch screen controls are way better than the controller options on consoles. Feral Interactive also confirmed that there is no official keyboard and mouse support right now. Hopefully they get added so that players of XCOM 2 Collection on PC can transition over better to iPad Pro in the future.
With every big port on mobile, the price is a big factor for many people. The XCOM 2 Collection on iOS is priced at $24.99 which is $5 more than the launch price for XCOM Enemy Unknown from back in the day. What blows my mind is that the price for XCOM 2 Collection also includes all DlC and the huge expansion. On PS4 and Xbox One, the XCOM 2 Collection (digitally) is priced at $99.99 usually. Just the War of the Chosen expansion is regularly priced at $39.99. In terms of value, the $24.99 for XCOM 2 Collection on iOS is more than worth it not just because it is a great conversion today but because Feral Interactive have earned players' trust for post-launch support across iOS updates.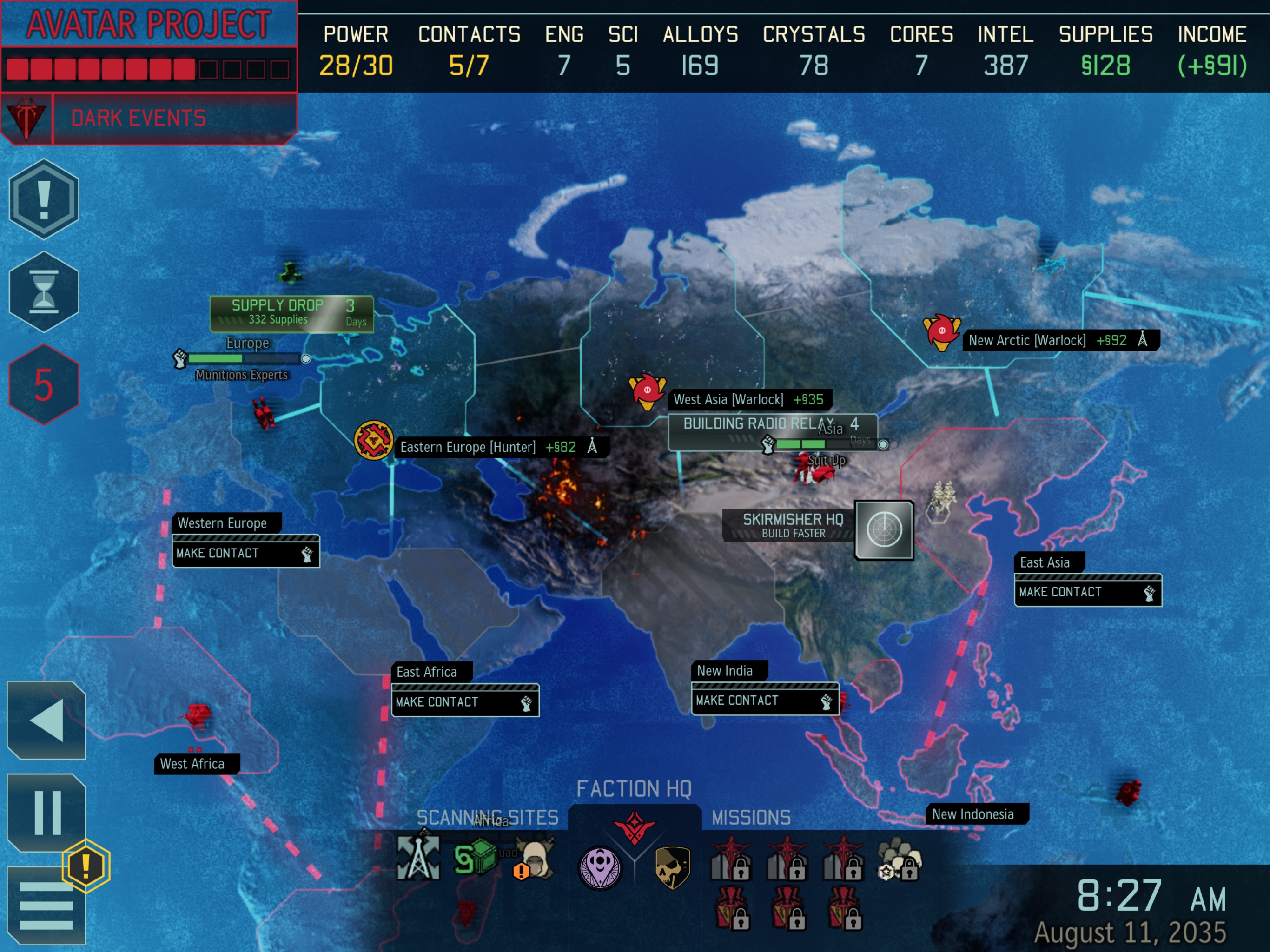 My biggest problems with this release are because of Apple's size restrictions. Despite the initial App Store download being about 4GB and the overall size after the in-game download growing to over 8GB, a lot of textures and cutscenes are noticeably lower quality than on consoles. Keep in mind that XCOM 2 Collection is around 24GB on Nintendo Switch and it is much larger on PS4 and Xbox One. Despite the massive download on iOS, I hope Feral Interactive considers allowing newer iOS and iPadOS devices another optional download to improve the textures and cut-scenes if it is feasible.
Overall, this is by far the most impressive of all of Feral Interactive's iOS conversions yet. Given how awful XCOM 2 was at launch on PS4 for me and how it runs on current consoles, I'm more than impressed with the iOS version and can safely recommend it above the consoles as an alternative to those who want the full XCOM 2 experience and don't want to play on PC with the caveat about the visuals. The XCOM 2 Collection is a joy to play on iPad Pro and I can't wait to see where the port goes over the next few months with potential updates and maybe even potential features brought in.