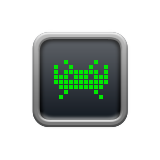 If you're one of the lucky ones you managed to secure themselves an iPhone 4 today (or even the past two days if you're really lucky) you've no doubt marveled at how thin it is, how crisp the Retina Display is, and maybe you've even found someone else to do a FaceTime call with… but what about loading it up with some games? Since we haven't gotten our own iPhone 4's yet, we haven't really been able to put together a "games that are really awesome on the iPhone 4" listing, but I figured we'd start out by compiling a list of some of our favorite games in the App Store.
If you think this looks a lot like our 2009 Buyer's Guide, that's because it does. However, we've updated the list with some of our recent favorites and kept some of the old ones. In the interest of space, we had to drop many off the list, but that doesn't reflect the quality of those games. If you're looking for more suggestions, please check out the 2009 Buyer's Guide for additional titles we also loved.
If you want to play games on your new iPhone, you're in for a treat.
iPhone Classics
Spider: The Secret of Bryce Manor – We choose Tiger Style Games' Spider: The Secret of Bryce Manor for our 2009 Game of the Year first and foremost because it's a great game, but also because it perfectly represents the promise of iPhone gaming. Spider is an original concept built specifically for the iPhone by a small self funded team. It's this low barrier to entry which provides customers with a huge selection of games including unique and polished gems like Spider. You really should experience this one. (Review, App Store)
Doodle Jump – While we have to give props to PapiJump as the clear inspiration for Doodle Jump, Lima Sky has managed to take the game to a whole new level and succeeded in creating a true iPhone classic. Doodle Jump has sold over a million copies to date and even been casually referenced on primetime TV sitcoms. Every day we hear from up and coming developers who claim they have come up with "the next Doodle Jump" but so far Lima Sky's title hasn't truly been dethroned. (Review, App Store)
Flight Control – Another iPhone game that will go down in history as one of the classics for the platform. Firemint's CEO Rob Murray took some of his free time during last year's Christmas break to whip up a prototype of a game that eventually became Flight Control. The game has single handedly defined a genre on the iPhone of "line drawing" games and has been endlessly imitated. Flight Control is also one of the few games available at the iPhone 4 launch with high-resolution graphics for the Retina Display. (Review, App Store)
Fieldrunners – One of the original tower defense games on the iPhone, and still the best according to many. Fieldrunners was named one of Time Magazine's Top 10 video games of the year in 2008, and since then the game has seen updates adding OpenFeint support as well as additional maps. (Review, App Store)
Angry Birds – We really liked Angry Birds when it was first released, since then it has become a complete App Store sensation with amazing staying power near the top of the top 10 paid app listing. In the game you fling an array of angry birds with different abilities at pigs. Of course it isn't that easy, as the pigs have fortified themselves in makeshift forts. Angry Birds has seen many updates, and now comes loaded with a surprising amount of levels to play through. (Review, App Store)
---
Only on iPhone
Zen Bound – Ok, technically this started life as a PC Game, but Zen Bound didn't really come into its own until it became an iPhone game in 2009. The game just came to life on the iPhone with multi-touch and tilt controls along with mood and music to perfectly and completely engross you as a player. An experience as much as a game. (Review, App Store)
Eliss – A multi-touch masterpiece. Eliss delivers a unique, challenging and undeniably iPhone experience. Pinching and combining on-screen planets without letting them touch make for some frantic and riveting gameplay. (Review, App Store)
Sway – The unique multi-touch "swinging" controls of Sway may have ultimately been its downfall. If you can master the steep learning curve of the game's controls, an amazing iPhone platforming experience awaits. (Review, App Store)
Space Ninja – A great use of the iPhone's accelerometer that allows you to dodge enemy fire and invoke slow motion "bullet time". Since its original release, 3GS enhancements have been added as well as a new "magnet fluxor" that allows your ship to briefly repel bullets. (Review, App Store)
---
Arcade
Tilt to Live – Tilt to Live is a game that draws you in with its edgy personality and inescapable 'just one more go' gameplay. It is gorgeously crafted and presented and has a wicked sense of humor to boot (just take a look at the loading screens to see what I mean). Completing its challenges and unlocking weapons has the added benefit of enabling you to achieve even higher scores and multipliers, meaning even those not normally counting themselves as completionists may be eager to experience the width and breadth of what Tilt to Live has to offer. An update added two new game modes since its initial release, making a great game even better. (Review, App Store)
Espgaluda II – Bullet hell at its best on the iPhone. Even not being a huge fan of the genre, we fell quick and hard in love with Espgaluda II. It is the best 2D shooter experience in the App Store with great touch controls. Note: It will only run on the latest generation devices. (Review, App Store: iPhone 3GS, 3rd Gen iPod Touch, or pixel-doubled on iPad)
Cubed Rally Racer – This fantastic racing game features retro-inspired 3D graphics and completely randomized tracks which range from a walk in the park to iPhone-smashingly difficult. If you were a fan of RC Pro Am back in the day, pick this one up. (Review, App Store)
Platformer
Babylonian Twins – Sixteen years in the making, Babylonian Twins delivers an amazingly challenging yet satisfying iPhone and iPad puzzle platformer. In many modern platformers, I've felt like I'm just mindlessly going through the motions to make it to the end of each level. Babylonian Twins, however, really keeps you enthralled throughout. (Review, App Store: iPhone, iPad)
Super QuickHook – A sequel of sorts to Hook Champ, Super QuickHook utilizes a similar swinging mechanic with updated "16 bit" graphics and a brand new completely randomized survival mode. If you love this one, don't miss out on the original Hook Champ (Review, App Store)
---
Retro Games
Karate Champ – Revolutionary Concepts' iPhone conversion is done superbly. The dual-stick control mechanism is handled via on-screen joysticks which, while no match for physical controls, work rather well. As far as I can see, aside from the necessary control alterations for the iPhone's touch screen, Karate Champ for the iPhone is a perfect conversion. (Review, App Store)

Broken Sword – The remake of this 1996 point and click adventure was wonderfully brought to the iPhone. The story and all around high-quality production values of Broken Sword sucked us in. Whether you're an old fan of the original game, a newcomer to the series, or even someone who's never played a point-and-click adventure before, Broken Sword is a game with mass appeal that will draw you in. (Review, App Store)
---
Racing / Driving
Grand Theft Auto: Chinatown Wars – A great adaptation of a DS/PSP game, Chinatown Wars offers a level of depth rarely seen on the App Store. If you complete everything in game, playtime will need to be measured in days, not hours. The weapon targeting system can use improvement, but barely detracts from an otherwise phenomenal game. (Review, App Store)
Jet Car Stunts – A remarkably fun jet car racer/platformer that had us coming back again and again due to its great controls, fresh visual style and mind boggling levels. The only real complaint we've seen voiced has been the relative difficulty of the game, but, honestly, that's what made it so addicting. (Review, App Store)
Real Racing – Perhaps we should have categorized this as a "classic", but Real Racing was the first iPhone racing game that really blew us away. The great graphics, perfect controls and AI all combined to make this one of the best iPhone racing games that still holds up today. Like Firemint's other game, Flight Control, Real Racing also has been recently updated with high resolution graphics for the iPhone 4's Retina Display. (Review, App Store)
---
Casual
Fruit Ninja – This oddly popular game puts players to the task of slicing all kinds of fruit that is thrown up from the bottom of the screen. Swiping with your finger controls your virtual sword, and combos are awarded based on how many fruit you can slice in one swipe… Just look out for bombs. (Review, App Store)
Canabalt – This isn't a particularly deep game. In fact, the average gaming session is probably measured in seconds rather than minutes. But with its simplicity and style, it managed to keep us coming back again and again. You can try out the identical Flash version for free at Canabalt.com. (Review, App Store)
Boost 3D – We might not have been too over the top about the game when we first reviewed it, but over time we realized that Boost 3D is a game that we love to play. There's something hypnotic about this tunnel runner that had us coming back to play it again and again. (Review, App Store)
Harbor Master – Among the first of the avalanche of Flight Control inspired games, Harbor Master mixes things up by having the player dock cargo ships and send them back out to sea on a variety of different levels– Each with a different layout and some with additional gameplay elements such as pirate ships to shoot or sea monsters to fight off. (Review, App Store)
---
Word
Bookworm – A game that should need no introduction, Popcap's word searching classic fits great on the iPhone. The touch controls work effortlessly, and the gameplay is perfect for the casual play style of many iPhone gamers. (Review, App Store)
Words with Friends – Asynchronous online multiplayer not-quite-Scrabble that can either be played for free with in-game ads or without for a couple bucks. A recent update added push notifications to tell you when it's your turn and according to Newtoy, the average player spends 1.5 hours each day playing. (Review, App Store)
---
Strategy
Carcassonne – A fantastic rendition of the classic board game, Carcassonne can be played with 8 different AI players, locally, or online with push notifications. It also has high resolution graphics already in-game to take advantage of the Retina Display. (Review, App Store)
Plants vs. Zombies – Popcap's breakout hit for PC has come to the iPhone — and it's great. Popcap took the standard tower defense formula and greatly simplified it. Instead of a path to build towers along, you drop seeds in your yard which then grow in to plants that have various offensive or defensive capabilities. While it does lack a few gameplay modes from the original, the iPhone adaption is very well done and highly recommended. (Review, App Store)
Land Air Sea Warfare – There are quite a few options for RTS fans available on the App Store, but all of varying degrees of quality and none that felt "just right". That all changed last month with the release of Land Air Sea Warfare. LASW gets it "just right", offering a full console-like RTS experience with brilliantly executed, easy to use touch screen controls.(Review, App Store)
Sword & Poker 2 – This strange game is the sequel to the original Sword & Poker which we loved in our reivew. In the game you play an RPG battling monsters by placing poker hands on a 5×5 grid. The concept sounds crazy, but works very well. If nothing else, give the lite version a try. (Article, App Store, Lite)
Chess with Friends – The iPhone equivalent to snail mail correspondence chess– You can play the ad-based version for free, or upgrade to the premium version to play without ads. Recently added push notifications that alert you when its your turn and an endless supply of human opponents makes this the best chess game available on the platform. (Article, App Store)
---
Role Playing
Chaos Rings – One of the most ambitious RPG games we've seen so far for the iPhone. The graphics and gameplay are exactly what you'd expect out of a Square Enix RPG. Battle in parties of two in classic turn-based battles as you make your way through a story that's just as ridiculous as any other Japanese RPG. (Review, App Store: iPhone)
Space Miner – It's probably no surprise that this game topped our list for February. Space Miner: Space Ore Bust has an unusually broad appeal successfully mixing shooter and RPG genres into a humorous and well scripted package. Whatever sort of gamer you are, don't miss out on this one. (Review, App Store)
Pocket Legends – This free online multiplayer game for both the iPhone and iPad that is a ton of fun and playing in a party with your friends is especially impressive while you're playing via 3G as the netcode does a great job in providing a lag-free experience. Additional content is available via in-game DLC, but you can really get a good feel for the game before you ever need to buy anything. (Review, App Store: iPhone, iPad)
Sports
Tony Hawk Pro Skater 2 – A surprisingly competent port of the classic skateboarding game. Everything is included from the original, and once you get used to the virtual controls, you'll be performing endless combos in no time in the many included skating locations.(Review, App Store:iPhone)
X2 Snowboarding – X2 Snowboarding from Exient is a highly enjoyable romp on the slopes that sets itself apart from the crowd in graphics, controls and gameplay. With a great sense of speed and immersion, this is our snowboarding game of choice for the iPhone. (Review, App Store / Lite)
X2 Soccer 2010 – The followup title to their 2009 title, X2 Soccer 2010 is one of the top soccer game experiences right now on the App Store. X2 Soccer 2010 is complete with great AI, impressive 3d graphics and solid controls. (Review, App Store)
---
To see other iPhone games we've rated, check out the sidebar where you can find: 5 Stars, 4.5 Stars, 4 Stars, 3.5 Stars, 3 Stars, and 2.5 Stars. All of what we have considered to be the best iPhone games are filed under Best iPhone Games, and I'm sure this post will be filled with comments from people suggesting their own favorite iPhone games that we left out of this list.
Good luck to everyone in line today looking to get an iPhone 4, we'll have much more iPhone 4 coverage as soon as we get ours in our greasy little hands.