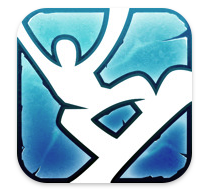 I'm not a big sports fan, in real life or on the consoles. But there is one exception: snowboarding titles. I can't get enough of them. 1080 Snowboarding on the N64, SSX on the PS2, SSX Blur on the Wii — I just love them. Sadly, none of the snowboarding games available in the App Store have really been able to do it for me. Compared to SSX on Tour for the PSP, they generally just look fairly weak.
Well, I'm happy to report that, at long last, a quality snowboarding title has landed on the iPhone. X2 Snowboarding [App Store] from Exient is a highly enjoyable romp on the slopes that sets itself apart from the crowd in a number of ways.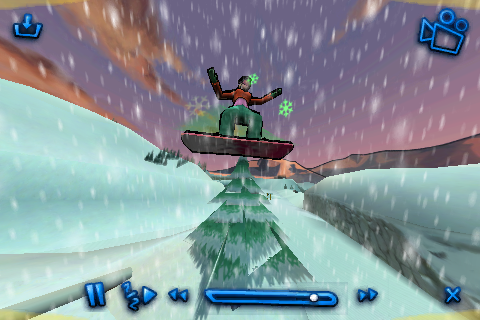 The first thing you'll notice about X2 Snowboarding is its stylized graphical presentation. The game features particularly detailed cel-shaded graphics reminiscent of the exceptional Jet Grind Radio for the Dreamcast. They give the game something of a cartoony rather than realistic look, but compared to its App Store contemporaries, it looks just great.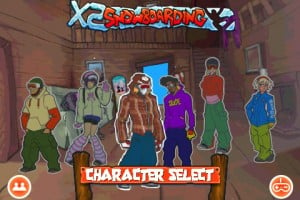 You've got a crowd of six boarders to choose from, each of a different nationality and with highly varied skill sets. Six different venues there are, as well, set in as many countries: USA, Switzerland, Japan, New Zealand, Canada, and Chile. Upon each set of slopes there are three different types of competitions: Freestyle, Race, and Trick-Race. The slopes are impressively long and more varied than one might expect, providing a satisfying chunk of gameplay across the available types of competitions.
Another thing that sets X2 Snowboarding apart is the feel of its controls. Oh, there's nothing unexpected about the configuration, with a combination of tilt and touch controls (that can be customized) — it's more the general feel I'm referring to. Everything just feels a little "looser" than one might expect. But it's not a bad thing, in fact, somehow it feels quite right combined with the game's stylized visuals. And speaking of visuals, a nice instant-replay system lets you see your best moves over and over from various camera angles.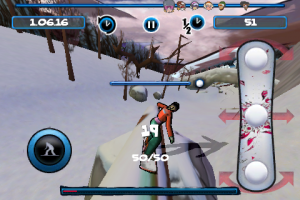 Gameplay is solid and heavy on the tricks. On-screen buttons control jump, speed boost, and "wheelies" which can be used to tie together tricks — and the trick system works great. Once in the air, you can swipe (or tilt, depending on your settings) in any direction to rotate thus, and tap on the left and right board icons that just appeared to perform various grabs. The more tricks you can tie together, the higher your score, the more speed boosts you can trigger, and the better gear you can grab in the shop to tweak your game.
Adding to the experience is a great soundtrack with songs that can be purchased through iTunes. Another feature we're glad to see is local, Bluetooth and WiFi multiplayer — for now — with online multiplayer to come in the game's first update, which will be in the App Store soon.
All of the aspects of X2 Snowboarding come together to deliver a highly enjoyable game with a surprising sense of speed and immersion. I've spent much time with this one so far, and I don't see that trend changing anytime soon. If you're a gamer that likes to tear up the slopes on occasion, do not let this one pass you by.
App Store Link: X2 Snowboarding, $6.99