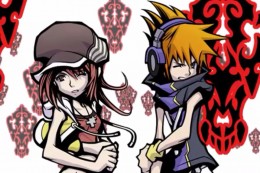 Our monthly review roundups had been on hiatus since we started scoring games on the fly, as the purpose they served previously was to assign scores to all the games we had reviewed that month in a fairly complicated scoring scheme that totally made sense at the time. I swear. Regardless, here's the best games we reviewed in the month of August. Keep in mind you can view all of our 5 star and 4.5 star games via category sorting. Similarly, you can see all of these "best of" roundups by clicking the Best iPhone Games category. Eventually, I also plan on filling in the backlog of months we missed, so that particular category should get way more useful in the not too distant future.
Additionally, if you haven't already, give the TouchArcade app (Free) a download. It's free, and you'll get push alerts when we post articles like these and other things related to five star games. Cool, right?
5 Stars
Bastion, $4.99
[Review] – [TA Plays] – [Forum Thread] – The universally loved XBLA/PC action RPG Bastion shocked us with a surprise iPad release. This game is absolutely amazing for multiple reasons, but my favorite has to be the near-constant narration that sets an incredible mood for the game that is nearly unrivaled on the App Store.
TheWorldEndswithYou: SoloRemix, $17.99 / HD
[Review] – [TA Plays] – [Forum Thread] – A fantastic single-screen port of the Nintendo DS game The World Ends With You. You play as the amnesiac Neku, a boy with a hatred for the masses and an unusual predicament. Unlike others, who come and go as they please, you're trapped in Shibuya, a pawn in the Reaper's Game. It's a game you're going to have to play. Failure to do so will result in erasure. This isn't the quick 99¢ iOS game you're used to, this is a serious full-length game with incredible depth.
Mikey Shorts, $1.99
[Review] – [TA Plays] – [Forum Thread] – BeaverTap Games knocked it out of the park with their first game ever, Mikey Shorts. Great virtual controls combine with a game that feels "just right" for obsessive speed runs and time sharing. Created by two hardcore gamers, Mikey Shorts ticks every checkbox a good iOS platformer needs to have and shouldn't be missed.
4.5 Stars
Walking Dead: The Game, Free
[Review] – [TA Plays] – [Forum Thread] – Telltale's latest point and click adventure game may be its strongest yet. Set in the fantastic Walking Dead universe and filled with tons of choices that can have a drastic impact on the game, it's something everyone needs to try. Also, check out our review, we're updating it as new episodes launch, and the second episode just hit today.
Supermagical, Free
[Review] – [TA Plays] – [Forum Thread] – The latest game from the Super Awesome Hyper Dimensional Mega Team is every bit as radical as their studio name. It's a neat spin on the Bust-a-Move formula with super magical (as the name might hint) spells you can execute as well as a whole host of light RPG elements.
One Tap Heroâ"¢, $4.99
[Review] – [Forum Thread] – A clever platformer from Chillingo that centralizes around a single button control scheme, as the title hints. It has some heavy influences from the endless runner genre while feeling fresh enough to stand on its own. Overall, it's really cool how they packed such a "complete" feeling platformer into such a simple package.
Super Mole Escape, Free
[Review] – [TA Plays] – [Forum Thread] – Another awesome title from Adult Swim, this one puts you in charge of helping a mole (and more unlockable moles) escape prison. Its gameplay is fairly standard for a endless vertical (insert action here) game, but the integration of multiplayer races via Game Center really puts Super Mole Escape ahead of the pack.
Trigger Fist, Free
[Review] – [TA Plays] – [Forum Thread] – Although the whole modern military shooter thing has been done to death on consoles, few quality entries in that particular aisle of the App Store exist. Trigger Fist does a fantastic job of feeling like the "right fit" for the iPhone with an interesting camera angle and a control scheme that makes aiming and shooting in massive online fire fights substantially easier.
Organ Trail: Director's Cut, $2.99
[Review] – [TA Plays] – [Forum Thread] – An incredibly creative zombie-centric spin on the classic versions of Oregon Trail. We really enjoyed the whole atmosphere of the game, the strangely cinematic opening, and putting down members of our party that manage to catch a wicked case of the zombification.
Gasketballâ"¢, Free
[Review] – [TA Plays] – [Forum Thread] – The awesome combination of the incredibly popular see-if-you-can-get-three-stars physics game genre and… Basketball! The game comes with enough free content to choke a horse, much to the detriment of sales. We outlined what you get for your $2.99 unlock to make things a little more clear regarding just what Gasketball has to offer.
Bitless, $0.99
[Review] – [Forum Thread] – A delightfully blocky chiptune-laden retro-ish platformer that comes packed with a brutal difficulty level. Nissa nailed it in our review of the game: "This is a precision platformer perfectly tuned for its platform—it can't help that I'm not tuned for it. You'll either need to be very skilled, up for a good challenge or a bit of a masochist to enjoy this game, but hey, that covers a lot of people."