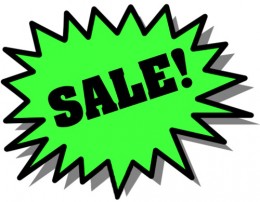 It's Labor Day weekend here in the US, which means hopefully most of you will have an extra day on Monday to kick back and enjoy some leisure activities. And if you're reading this site, chances are one of those leisure activities is playing awesome iOS games.
A holiday always makes a good excuse for iOS developers to hold a sale… well, actually the sun rising is also a valid and often exploited excuse as well. But holidays are good too. Here's a huge list of the most noteworthy things we could find that are on sale for this weekend, be sure to grab anything that strikes your fancy as the sales can end at pretty much any time.
EA Game Sales:
As with any sales opportunity, EA is in full effect and basically their entire library of games is on sale in one way or another. Here's just a selection of what we think are the best deals.
Not EA Game Sales:
Also worth mentioning is that Big Fish Games has put their entire library on sale at the moment too. Since they have precisely fifty billion games, it's probably best to check out their full selection in iTunes and pick what you like. Big Fish are masters of hidden object and adventure type of games, but my favorite of theirs is definitely Fairway Solitaire, in case you're curious.
To everyone enjoying the holiday this weekend have fun and be safe, and play lots of games. To those who might unfortunately have to work on Labor Day, I'm sorry. I've been there myself and it's no picnic. Kind of defeats the whole idea of Labor Day, right? Anyway just know that you can grab a bunch of awesome games on the cheap too and just play them at work while your bosses aren't looking.