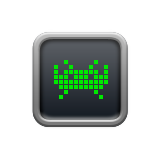 There's no doubt that 2009 has been an amazing year for iPhone gaming, but in looking ahead to 2010, compiling a list of the things we're looking forward to the most proved to be just as challenging as listing the games we most enjoyed in the past. To wrap up our series of year-end "best of" articles, let's take a peek at things we're excited to see released or hear more about in 2010.
Without a doubt, the current elephant in the room of indie iPhone gaming would have to be the recent news of Unreal Engine 3 running on the iPhone 3GS and 3rd generation iPod touch. Details are still hazy at best as to how licensing this engine is going to work, as well as how much (or how little) effort it will take to port existing projects which utilize the Unreal Engine 3 to the iPhone. There are a ton of great games either already released or in the works that rely on Unreal Engine 3.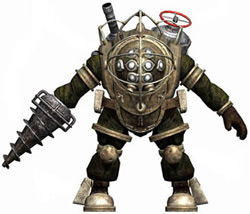 Interestingly enough, BioShock not only runs within Unreal Engine 3 on the PC, XBOX 360, and PS3, but in late May of 2008 was "coming soon" to the iPhone. It seems unlikely that over a year and a half later that we'll ever see something similar to the BREW demo, but if 2K Games was interested in bringing BioShock to the iPhone at one point… It may not be much of a stretch to think that if porting a existing Unreal Engine 3 game to the iPhone engine isn't that involved that we could be harvesting Little Sisters on the go in the undersea city of Rapture at some point in the future.
Similarly, in February of this year, Bethesda Softworks' Todd Howard indicated that one of Bethesda's next projects is an iPhone game. Bethesda is famous for its extensive RPG's, so it is somewhat conceivable that a project typical of Bethesda's scope is still in development. Howard is the executive producer responsible for both The Elder Scrolls series as well as Fallout 3, and with the fan following both game series have, anything they release on the App Store should do well.
In late August, Rockstar Games announced that Grand Theft Auto: Chinatown Wars was coming to the iPhone. Originally slated for fall of 2009, little is known about the current state of the game. Given the subject matter of previous titles in the Grand Theft Auto series, it's not hard to imagine that Rockstar may have missed their target release timeframe by going back and forth with Apple attempting to get the game approved.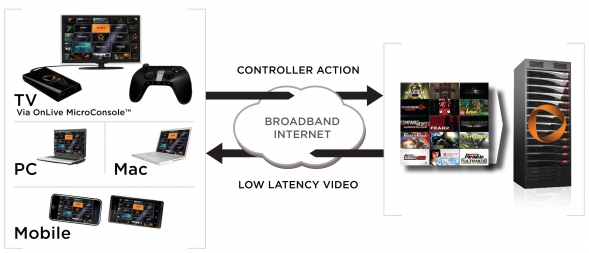 Originally announced at GDC this year, OnLive is a gaming-on-demand service which aims at applying the cloud computing model to gaming. Allegedly, all you will need is the OnLive "microconsole" and a fast enough internet connection to play the latest and greatest video games streamed over the internet. Apparently, OnLive also works on the iPhone. We didn't originally report on this due to the vaporware nature of OnLive in its current state, but if it does turn out to work as advertised, it could shake the foundations of mobile gaming.
Augmented reality games have shown great promise in tech demos, but currently all of the games that use the iPhone's camera, the 3GS compass, or both have seemed like more of a gimmick than an actual enjoyable game. New user input methods seem to always start out as feeling gimmicky, as anyone who waggled a Wii controller through Twilight Princess can attest to. As augmented reality matures on the platform throughout 2010, we could potentially see some extremely innovative projects that we never could have imagined.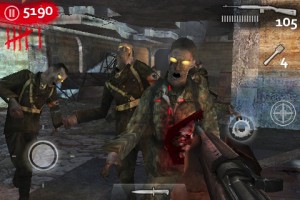 The App Store went largely ignored by Activision following their release of Crash Bandicoot Nitro Kart 3D [$2.99], a game released very early in the life of the iPhone. We were surprised when Call of Duty: World at War: Zombies [$9.99] appeared out of the blue, especially with such a full featured online component, and one can only wonder what else Activision will surprise us with.
In other Activision news, a video (which has since been removed) of Tony Hawk Pro Skater 2 running on the iPhone appeared on YouTube one day which was later confirmed to be real by iPhone developer LTI Gray Matter. At the time it wasn't clear if the port would ever see the light of day, and months later we still haven't seen or heard anything. We didn't know about Call of Duty until the day it was released, so here's hoping for Tony Hawk Pro Skater 2 appearing out of nowhere sometime in 2010. (Another skateboarding game we're looking forward to is Mike V – Do or Die.)
As Gameloft continues smashing the top selling and top grossing charts with games inspired by console classics, it's hard to say how much longer their reign of the top of the App Store will remain unchallenged before even more of the original creators of said inspiration throw their hat in to the ring with their own original iPhone games. There are a great deal of big-name publishers that dominate the home console and PC market which have yet to launch a game on the App Store. As the market gets larger with every passing day, it's anyone's guess as to how much longer these same publishers and developers can ignore the platform.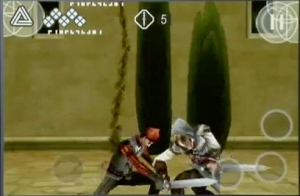 Speaking of Gameloft, it should be interesting to watch how their partnership with Ubisoft evolves and translates in to iPhone games such as the previously released H.A.W.X. [$6.99] and the yet to be released Assassin's Creed 2. Gameloft is an independent sister company of Ubisoft who have a massive list of games that we'd love to see adapted to the iPhone.
During our recent interview with John Carmack, he mentioned the next Id game that will grace the iPhone will likely be Quake Classic, followed by the rest of the Quake series. He indicated that Id hopes to release a new iPhone game every 2-3 months, and judging by the quality of the previous Id games available on the App Store, the Quake games should be just as amazing.
While classic PC gamers may be silly puddy in Carmack's hands, everyone seems to love PopCap games. This year we saw Peggle [$1.99], Bookworm, [$1.99], Chuzzle [$1.99], and even a awesome update for Bejeweled 2 [$2.99] that allows you to compete in weekly high scoring competitions with your Facebook friends. We expect to see Plants vs Zombies in early 2010, and hope to see Peggle Nights along with many other PopCap classics in the future.
EA has had a fantastic year on the App Store, with too many great games to even list. All indications point to 2010 being just as chock full of big-name games, inevitable sequels, and other must-haves. Mirror's Edge and Spore Creatures will likely be available early in the year, and 2010 should be accompanied by EA's entire updated lineup of sports titles and other surprises such as the yet to be released SSX that was part of an early report of games they had in the works.
Capcom's Phoenix Wright is presumably coming to the American App Store, although it apparently has already been released in Japan with a questionable requirement of a constant connection to the internet as the game itself is only 2MB, with the rest of the content downloaded on the fly from Capcom's servers. It's unclear how much this will change (if at all) when the game is released internationally, but Phoenix Wright is near the top of my list of most anticipated games.
In a sea of mediocre Sega games, a previously unknown indie developer came from out of nowhere with a Sonic CD remake for the iPhone. Christian Whitehead revealed the iPhone Retro Engine and Retro Engine Development Kit which apparently greatly speeds the process of bringing these classics to the platform with phenomenal performance to boot– A significant change from Sega's previously released emulated titles which still don't perform very well even on 3rd generation hardware. We're not sure where the fate of this project lies currently, but we've got our fingers crossed that Sega and Whitehead have teamed up to work on some amazing super-secret project which may or may not have anything to do with Sonic CD.
Earlier this year some Unity developers threw together a decent clone of Portal that we were able to get our hands on. We haven't heard anything from them since, and while it's likely that they got a cease and desist letter from Valve and completely abandoned the project, we're still holding on to a hope that the game gets released in some form in the future.
Retro gamers have two big titles to look forward to a likely 2010 release: R-Type and Marble Madness. We don't really know anything beyond the information we've already posted, but both games would be an excellent fit to the controls of the iPhone as well as the existing retro game lineup available on the App Store.
We've also got our eye on quite a few indie titles which have been in the works and should be released next year. In no particular order, I want all of these games on my iPhone yesterday:
Really, I could go on listing all the cool games that get posted in our upcoming forum for hours. This is hardly even a fraction of what we're looking forward to, there is so much on the horizon that it's impossible to mention everything without even taking in to account the future possibilities of both the rumored Apple tablet and 4th generation iPhone and iPod touch hardware improvements.
2010 is going to be incredible.