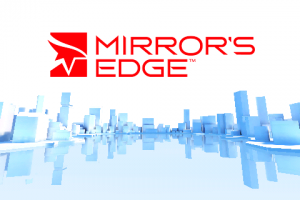 Out of all the console games that make their way to the App Store, this may be the first instance I can think of where I've had more fun with the iPhone version than the XBOX 360/PS3 versions of a game. EA's upcoming Mirror's Edge, a formerly first-person free running game is making its way to the iPhone next month. Having spent a great deal of time with the game, all I can say is wow. My complaints with the somewhat disorienting first person view of the "full" version of the game completely melt away in to glorious side scrolling 3D platforming at its finest.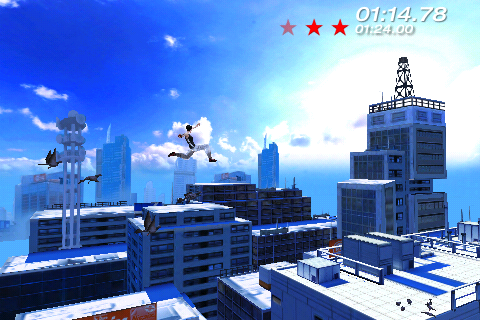 The world of Mirror's Edge is set in the future, where a totalitarian regime is in power and an underground resistance powered by runners move information around on foot to avoid to watchful eye of the government which have implemented intense levels of surveillance across all communication mediums. You play as Faith, one of these runners.
The game is controlled using very simple swiping gestures that all feel very natural. Swiping right or left makes you run in that direction, swiping up makes you jump, and swiping down makes you slide. When you run across opposition, you can also use similar gestures to take them out with a variety of moves such as sweeping their legs out from under them or jump kicking them. There are many other interactions with different obstacles you come across, like jumping off spring boards, sliding down zip lines, and wall-running across billboards.
All of these things can be seen in the following gameplay video:
If you are like me and enjoyed the idea behind the console version of Mirror's Edge, but didn't really like the first person viewpoint and all the issues that caused in a platforming environment, you will love the iPhone version of the game. All of the visibility problems are gone thanks to the 3rd person view, and the game as a whole has been transformed in to a fun reaction game instead of an often frustrating and sometimes motion-sickness inducing first person experience.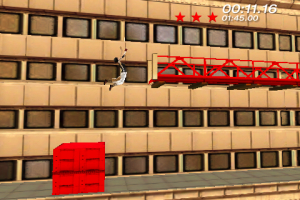 If I had to make one complaint about the game, it's that the interesting plot found in the console versions seems largely disregarded on the iPhone, and only told through irritatingly slow scrolling text on easily skippable loading screens. It's still there if you want to read through it, I just feel like there's a lot of missed potential here in turning new gamers on to the Mirror's Edge universe as I'm sure most people will just tap to play the next level instead of waiting for the story to scroll by.
Mirror's Edge is going to be released early next year, and if you're a fan of games like Canabalt [$2.99], this is most definitely a game you're going to want to keep on your watch list.