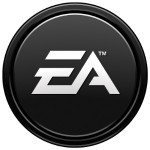 Though there have been some discrepant reports, Macworld and Pocketgamer are reporting that EA is bringing a number of premium titles to the App Store this year.
The list provided include a number of EA's sports titles including:
Hasbro licenses:
Connect Four
Battleship
Risk
Clue
And other titles:
Spore Creatures
Mystery Mania
American Idol
Command & Conquer
Monopoly – the original version
Wolfenstein RPG
Of course, Tiger Woods PGA Tour and Need for Speed are still in the works.  No details about the various titles were given.