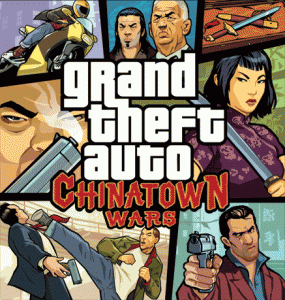 Rockstar games announced today that Grand Theft Auto: Chinatown Wars will be coming to iPhone and iPod Touch later this fall.
"Chinatown Wars is a perfect match for the iPhone and iPod touch," said Sam Houser, Founder of Rockstar Games. "We are very excited to bring this incredibly ambitious version of Liberty City, with this level of detail and immersive gameplay on Apple's new gaming platforms."
Grand Theft Auto: Chinatown Wars is presently available for the Nintendo DS and follows the story of Huang Lee, a young Triad who travels to Liberty City after the mysterious death of his father.
The Nintendo DS version of the game has received universally positive reviews. From IGN's review:
What I won't forget to mention: Grand Theft Auto: Chinatown Wars continues GTA's legacy as the premiere "sandbox" game design. Though it might look like a lot has changed in the move to the handheld platform, more has been added than taken away – there's so much to do in this Liberty City, and it's hard not to be impressed and amazed at some of the things the developer's managed to pull off on the hardware. GTA: Chinatown Wars is easily one of the best Nintendo DS games on the platform.
Here is the trailer for the DS version: