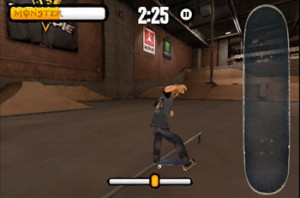 Ever since the video leak of an iPhone version of Tony Hawk Pro Skater 2, many have been hoping for a more fully featured iPhone skateboarding game to come long.
Mike V – Do or Die! promises one of the closest looking attempts so far. According to the developer:
The game will be featuring full 3D graphics with over 40 tricks to execute by using a cutting edge trick system. The users will be able to ride in 7 unique environments on top of a special driving mode that includes a full open city with many missions to complete.
This teaser video shows the gameplay and graphics:
The coolest part of the game seems to be the creative use of swipe controls to maneuver and perform tricks. Swiping down on the left side of the screen pushes you forward, swiping up brakes, and steering is with the accelerometer. Meanwhile, the 40 tricks are executed by specific gestures on a representation of the skateboard on the right side of the screen. A list of tricks is provided. Here's a small sample of the base moves: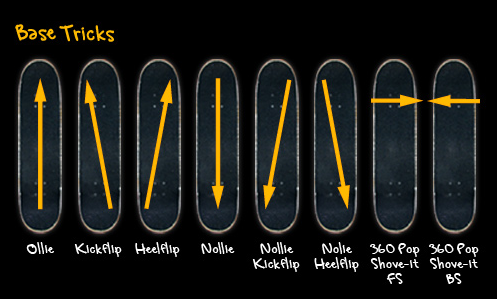 An actual hands on video is provided here, showing the controls in action.
The game is expected "Fall 2009".