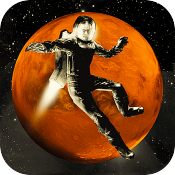 Well, it's Friday and our week of the best iOS games of 2012 is over. Looking back on all these posts, we saw an incredible amount of amazing games over the last year. No matter what genre(s) you prefer, we dug through everything the App Store had to offer and came up with the best of the best.
If you disagreed with any of our picks, or misunderstood the purpose of these lists and thought we "missed" things, you're in luck- The TouchArcade Forums 2012 Game of the Year nomination process is still taking place. Head on to the thread and give it a look then drop your favorite games in for inclusion.
We'll post about the winner when the whole thing is over with the release of the next batch of new games on the 3rd, but if you want to participate, don't wait.
Anyway, here's a handy list of all of our "Best of" articles:
…Wow, that's a lot of games.