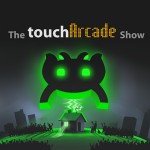 On this week's episode of The TouchArcade Show, we kinda didn't talk about iPhone, iPad, and iPod touch games. Instead, we celebrate another year of our podcast in the best way possible: by talking about Warhammer, kittens, Magic: The Gathering, and Apple TV. This is probably our most off-topic podcast ever, so buckle up if you haven't hear us go off the rails before.
If you'd like to listen — and we all know you want to — go ahead and bang one of the links below. You can also subscribe to our podcast on iTunes and Zune. Subscribing is, maybe, the easiest way to listen to us. You get the shows instantly and don't have to bother with clicking on stuff. It's a cool deal.
iTunes Link: The TouchArcade Show
Zune Marketplace: TouchArcade.com Podcasts
RSS Feed: The TouchArcade Show
Direct Link: TouchArcadeShow-084.mp3, 37.6MB
We've got some show notes for you this week right below, but before you start looking at those, we'd like to thank you for your continued support of the new TouchArcade show. We genuinely appreciate all the e-mails and discussions, all the reviews, all the clicks, and all the love you've given us in 2012. Here's to a rocking 2013, and keep being just as awesome as you are, guys. Hugs and kisses.
GAMES
NOT-FRONT PAGE
---
This week's episode of The TouchArcade Show is sponsored by Magnate Interactive's SketchParty TV.

SketchParty TV, $5.99 – Draw on your iPad, see it on your TV. SketchParty TV is the high-tech drawing and guessing game that's perfect for parties. It's like Pictionary for your Apple TV.
Using AirPlay Mirroring, it turns your HDTV into a drawing canvas and a fun party game for up to sixteen players. It's easy to set up, and you can play using any AirPlay device, including recent model iPads, iPhones, or iPod touches.
Winner of Tap! Magazine and MacFormat Magazine Editor's Choice Awards, SketchParty TV is available on the App Store for just $4.99. Find out more at SketchPartyTV.com!