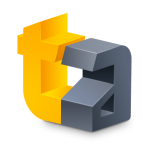 2012, like the years before it, have been incredible times for iOS gamers. This year was a little strange in that due to the magic of the App Store, a lot of the great games from 2011 continued to shine even brighter via updates throughout the year. Instead of one stand-out title like last year's Superbrothers: Sword & Sworcery EP ($3.99), we ended the year with a list of fabulous games and ended up splitting hairs over which to socket into which positions. These five games are absolute must have titles that anyone with an iOS device should own.
Keep in mind, all next week during the iTunes freeze we're going to be running various "Best of" lists, so if you don't see a hat tip to a game you love in this particular list, chances are it'll make an appearance somewhere next week as we conclude our 2012 coverage of iOS games and move on to bigger and better things in 2013.
TouchArcade Game of the Year
Waking Mars - GameClub, Free by Tiger Style Games – [Review] – [Forum Thread] – The same studio blew us away with our 2009 Game of the Year pick, Spider: The Secret of Bryce Manor (Free), and only a few years later does it again with Waking Mars. In the game, you play as an explorer who has landed on Mars and through a Metrovania-style adventure you explore the inner depths of the planet.
Numerous things set Waking Mars ahead of the pack, including a great graphical style and fantastic storytelling. What truly gripped us though, is how the game is entirely non-violent. It would've been all too easy for Tiger Style to give your character a gun and have you blasting through Martian caves until you're blue in the face. Instead, you're forced to meld with the ecosystems you discover and overcome challenges and puzzles utilizing the seeds of the various plant life you encounter.
Games these days entirely too often seem to hinge on how many things you can blow up, kill, or otherwise annihilate. Waking Mars provides a remarkably unique experience in that mastery of the game hinges on creation and harmony rather than destruction and mayhem.
TouchArcade Game of the Year Runner Up
10000000, $2.99 by EightyEight Games – [Review] – [Forum Thread] – This incredibly deep match three perfectly embodies the promise of the App Store. Here we've got a genre that's beyond saturated in every way imaginable, and then a single developer comes entirely out of the blue and blows our collective minds. Here's the gist- Everything you do in this game matters. On the surface, it's a simple row sliding-based match three, but once you play through the tutorial you begin to realize that it's more about managing the board state over forming any single specific match.
For instance, you'll need sword and stave blocks in an immediate sense, as matching those is how you attack enemies. However, without managing removal of the stone and wood tiles, you quickly run out of available board space for swords and staves. Stone and wood are used for upgrading and repairing your castle, adding a sense of over-arching progression between individual match three dungeon crawling sessions. There's a totally cool story behind the development of the game too, be sure to check out our bonus podcast where we interview the developer.
TouchArcade Game of the Year Honorable Mentions
Devil's Attorney, $4.99 by 1337 Game Design – [Review] – [Forum Thread] – The end result of sky-high production values, courtroom comedy, and gameplay that almost seems like a strategic card game, Devil's Attorney absolutely blew us away. As you progress through the game you expand your career as a lawyer, complete with increasingly tacky wardrobe upgrades, heinous apartment tweaks, and so much more. Court battles hinge on defending your own credibility while attacking that of the opposing lawyers, evidence, and witnesses. Depending on your path of upgrades, you gain access to different abilities, which potentially substantially alter your courtroom strategy.
The Room Pocket, Free / The Room for iPad, $1.99 by Fireproof Games – [Review] – [Forum Thread] – Few games succeed at providing the level of immersion of The Room. Play it on your iPad if you can, but otherwise, grab your headphones, turn down the lights, and dive in. As a player you're put to the task of unraveling the riddles of a curious mechanical box. Secrets are everywhere to discover, and each "layer" of the box reveals an increasingly detailed puzzle to solve. The only real down-side to The Room is that it ends shockingly abruptly, leaving you remarkably hungry for more. Fingers crossed for The Room 2 in 2013.
Super Hexagon, $2.99 by Terry Cavanagh – [Review] – [Forum Thread] – Perfectly playing on the need to play "just one more," games in Super Hexagon can last mere seconds. All you need to do is avoid the incoming hexagon. Sounds easy, right? See if you can last longer than ten seconds. Keep playing and suddenly you'll be able to last 20, then 30, then much more. The sense of progression is incredible when you consider your typical game session (unless you're just really, really good) often lasts less than a minute.