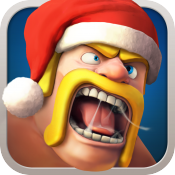 In 2012, free-to-play continued to be a big deal on the App Store. It might have even been a bigger deal, actually, thanks to a couple of fantastic releases. Regardless of your feelings on free-to-play as a model, it's inarguable that people love these kinds of games. These are simple games that don't require traditional gaming skills, but do require some finesse in areas often left untouched by other genres. Free-to-play games are also super easy to pick up and play and they tickle unique pleasure centers.
Free-to-play games are easy to find. There's a lot in the App Store. And, to be frank, more than a few feel and look the same. In 2012, we kinda saw some change in the market. New free-to-play titles launched with identities — some had remarkable art styles or a new mechanic or two to share, while others tried to mix up the formula with more non-aggressive schemes.
Our list of the top free-to-play games of 2012 is a reflection of the changes we've been seeing and hope we continue to see down the road. These aren't typical F2P games.
Clash of Clans, Free – [Review] – [Forum Thread] – Clash of Clans is THE free-to-play game. You name it, this thing has it. That's a big part of its charm, and it helps that the farming, city management, tower defense, and conventional strategy elements are all packaged coherently together. It's rare that a game that does so much succeeds, but this one does.
Middle Manager of Justice, Free – [Review] – [Forum Thread] – In Middle Manager of Justice, you plays as the GM, VP, and CEO of a hero academy. Your job requires you to sign new heroes, train them, and clean up the streets. Smart timer-based mechanics keep the action flowing without too many starts and stops (as far as F2P goes), while Double Fine's signature whimsy mades it an adorable ride throughout.
Pocket Planes: Airline Manager, Free – [Review] – [Forum Thread] – If assigning cargo to planes sounds boring, you haven't tried Pocket Planes yet. It's a simulation game that challenges you to balance out the dizzying problems that come with being an airport tycoon. It's fun to assign flight paths and cargo, evaluate locations, and buy new planes. Notably, Pocket Planes isn't pushy with its model. In fact, it was balanced as a normal game first.
The Simpsonsâ"¢: Tapped Out, Free – [Review] – [Forum Thread] – [ TA Plays ] – The Simpsons: Tapped Out is the ultimate game for fans. You have to give it up to EA for not just cashing in on an electric property, but instead going the extra mile to make it feel like a natural extension of The Simpsons brand. From the look, to the buildings, to the characters, Tapped Out feels like Springfield. That's pretty awesome.
Gasketballâ"¢, Free – [Review] – [Forum Thread] – Gasketball is a basketball matching game similar to schoolyard HORSE, except with insane Rube Goldberg-ian constructs. Its free-to-play model is super non-offensive. Basically, you just pay for the content you want. Like the theme of a level? Buy it. It's simple, and the overall game is a blast.
Happy Street, Free – [Forum Thread] – Happy Street is similar to a 2D side-scrolling Animal Crossing, with colorful characters, cool mini-games, and all sorts of personality. It deals with the typical negative connotations of free-to-play games by giving you plenty to do even if you're waiting for some timer to expire, and the sheer breadth of different items and buildings you can place in your world – which is expanding all the time through updates – made Happy Street somewhere fun to visit regularly on my iOS device. It's also far and away one of the most popular games to discuss in our forums.