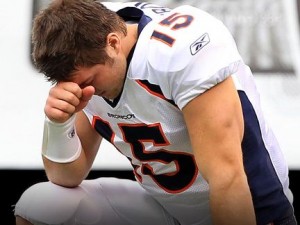 WOW! This week, or actually, the last two weeks have been insane. We've been pulling some crazy hours here getting everything up, and as a result, the front page of TouchArcade has been moving at about mach 3. I'm pretty sure Brad, Jared, and I all Tebowed at one point this week in hopes that the emails would stop coming.
Anyway, here's a reverse chronological recap of the stories really worth checking out over the past couple of weeks, in case you missed anything! If you've already read everything I'm linking here, congratulations, you just earned your TouchArcade holiday season merit badge.
Our ratings for games we reviewed in November are now in place, and we now present to you the ones that are on the top of the heap. Each game reviewed receives a 1-5 star rating relative to the other games from that month. Generally, a three-star or higher is considered a "good" rating.
The 'Time Ducks' Trailer Will Melt Your Brain
A couple of weeks ago, Tough Guy Studios released their first iOS game called Time Ducks [$1.99], and I'm going to be honest, I bought it based solely on the fact that it was called Time Ducks. I figured with a name like that, there was no way I could go wrong. As it turned out, Time Ducks ended up being a pretty fun and unique take on line drawing games, and it sort of sat on the back burner as something I'd been planning on writing about.
Controller Update: More on the GameBone, A Bluetooth 4.0 Revelation
iPhone controller accessories have been generating a good bit of news, here lately. More and more existing iOS titles are gaining physical control options via updates, and just last week we detailed the upcoming Gametel Bluetooth controller that will soon become a game-enhancing iOS controller option, alongside the iCade and iControlPad. The more the merrier, true, but long time readers may recall yet another controller we covered over a year ago that has been off the radar ever since. Does anyone remember the GameBone?
Microsoft Releases Official Xbox Live App
Microsoft, via Xbox Live evangelist Larry "Major Nelson" Hryb, has just announced the immediate release of the company's first Xbox Live iOS app, My Xbox Live [Free]. It's a free app that basically acts as a mobile companion to some of the more important aspects of the service. You can read and send messages to anyone on your Friend's List, manage that list or invite new people onto it, edit your profile, gander at all of your hard-earned achievements, or even mess with your Avatar's apparel.

The OnLive iOS Client is Finally Arriving
At E3 back in June of this year, we got an impressive hands-on demo of the OnLive service running and playable on the iPad. In case you're not familiar, OnLive is the cloud-based gaming service that allows you to play from a fairly large selection of console and PC games by way of streaming them to an OnLive client running on your computer or a specially designed set-top box that connects to your TV. In simpler terms, it's a lot like instantly streaming movies over NetFlix, except it's video games, and you get to actually play them in real time with minimal lag if you're internet speeds are up to snuff.
Out Now: 'Batman Arkham City Lockdown', 'Mini Motor Racing', 'Six Guns', 'TXT Fighter HD', and More
Holy jeez! We're pretty used to the typical Wednesday onslaught of new releases in the App Store, but today has been a truly insane undertaking. Between Batman making a surprise drop from the shadows and into the App Store with Arkham City Lockdown, the exciting OnLive iOS client finally seeing the light of day (soon anyway), and the normal barrage of new releases we usually see every week, it's been a wild roller coaster ride of iOS craziness. To top it off, Eli is out in Finland hobnobbing with The Mighty Eagle, ensuring that Brad and I are up to our ear balls in busy work.
Dragon Shout: A Great 'Skyrim' Map App
Dragon Shout [Free] has cleared the certification hurdle and it's available now at the low, low price of $0. What it does, it does well, and it proves a point. Games as deep as Skyrim should be embracing mobile companion apps across the board. Dragon Shout is an app that not only makes Skyrim better, but down the road, it might add an entirely new layer to the experience: social.
'Chrono Trigger' Hits the App Store
Hey guys! Here's a surprise, Chrono Trigger [$9.99] just came out of nowhere. Well, not entirely out of nowhere, since Square Enix had mentioned that it was coming this month… But after the rampant delays that Final Fantasy Tactics saw, my hopes that they'd hit this release window could be best described as "cautiously optimistic."
Apple's "App Store Rewind 2011" Features 'Tiny Tower' and 'Dead Space for iPad' as Games of the Year
If you're new to iOS devices, or haven't been following the scene as closely as you should have been over the last year, Apple's year end feature App Store Rewind 2011 has an incredible amount of must-have games and apps that, in my opinion, you can basically just blindly download as they did a great job of picking out the cream of the crop.
'WildChords' is One of the Coolest Things I've Seen the iPad Do
Earlier today I got a live demo of Ovelin's WildChords [Free], an edutainment musical game that never really had much reason to be on my radar. But using nothing more than an iPad, any kind of guitar, and some technical wizardry on their end, WildChords can teach you how to play the guitar.
'Batman Arkham City Lockdown' Review – The Dark Knight Tries His Hand at 'Infinity Blade'
Earlier this week, Warner Bros. and Mortal Kombat developer NeatherRealm Studios surprised everybody by dropping Batman Arkham City Lockdown [$5.99], an iOS spinoff of the critically acclaimed console series, into the App Store.
Remember 'Star Command'? Well It's Still Coming, Here Are Some New Screens
Easily one of my most anticipated games this year, and I'm sure many of yours out there as well, is Warballoon Games' Star Command.
'Kinectimals' Review – Making Connections
Kinectimals on Kinect is an experiential game that does a solid job of luring its users into forming an emotional bond with its assortment of on-screen, rascally pets.
Out Now: 'Bug Princess', 'Ice Rage', 'Marathon 2', 'Sonic CD', 'Trenches II' and TONS More
If you've been sitting on a massive emergency food supply waiting for the right occasion to open the first gallon sized can of preserved potato chunks, this might be it.
'Sonic CD' Review – Absolutely Incredible and Redefines Expectations of iOS Ports
The only way I can start this review is with a little history lesson, both for people who aren't familiar with Sonic CD, as well as those of you who might not have been reading TouchArcade since the summer of 2009. Let's start at the beginning, so everyone can truly appreciate just how wonderful the very existence of this game is.
'Grand Theft Auto III' Review – Ten Years Later, Still a Great Game
Prior to Grand Theft Auto III I'd say I had fun messing around in Grand Theft Auto games, but never really enjoyed myself. The top-down view felt incredibly claustrophobic, and, at least for me, made getting immersed into the game world incredibly difficult. I don't think it's hyperbole at all to say that GTA 3 changed everything.
Carcassonne' Update Adds Expansion, Baby Mode
Remember when we wrote about the fact that Carcassonne [$9.99] will receive expansion support in the future? It has that right now.
'Mad Dog McCree' Coming To iPhone Next Week
American Laser Games's so-awful-it-ends-up-being-good FMV shooter, Mad Dog McCree, is coming to the iPhone and iPod Touch this December 20, according to caretaker Digital Leisure. This is a port of the original arcade release of the game, so don't expect anything too fancy, however the team is noting that it has converted the game's silly footage for phones and even added an "all new casual mode" for those without hardcore gunslinging skills.
'Bug Princess' Review – Unsurprisingly, CAVE's Latest Bullet Hell Shooter is Another Winner
In April of last year, iOS gamers scored big when longtime Japanese developer CAVE decided to task their mobile division with bringing some of their classic shooter titles to the Apple App Store. All of these games – Espgaluda II, Dodonpachi Resurrection, and Deathsmiles – received critical acclaim from media and gamers alike, and set the benchmark for what we should expect from our bullet hell shmups on the App Store.
I told you it has been a crazy couple of weeks! I only cherry picked the really good stuff that we posted for this list too! Now, it's time for a beer and a weekend away from my inbox…!