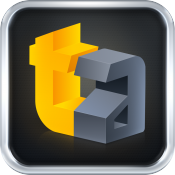 There are so many new games coming out for iOS every single day, and we spend our lives trying to point you in the direction of all the ones that are worth your time. But games don't just appear out of thin air, and it's worth keeping tabs on some of the more interesting upcoming titles so that when they do come out they don't get lost in the shuffle.
The best way to do this is by using the TouchArcade app (Free), where you can add any not-yet-released games we post about here on our front page to a watch list and get alerts when we post additional news about them or when they finally get released.
Going even deeper than that, our Upcoming iPhone and iPod touch Games forum as well as our Upcoming iPad Games forum are the best place to discover the hot new stuff before anybody else. Our vast forum community has their eyeballs all over the internet 24 hours a day, and the second some news drops on a cool new game you can be sure they'll be posting about it here first.
With that, here's a quick selection of some upcoming games that have recently caught our eye.

---
Forma.8 – [Forum Thread] -Developer Mixed Bag announced their new adventure game Forma.8 at this past E3, and we even got some brief hands-on time with the title and liked what we saw. As a commenter in our forums so eloquently put it, it looks like a cross between Another World ($3.99) and Perfect Cell ($1.99), a comparison I totally agree with. In fact the developers have stated that Another World was their main inspiration for the look of Forma.8. The game is at the point now where they've released a proper gameplay trailer which you can see above, and launch is planned for sometime in spring 2013.
---
Time Surfer – [Forum Thread] – From the maker of Bean's Quest ($2.99), a favorite around here at TouchArcade, developer Kumobius's next title is heavily inspired by the hill sliding in Tiny Wings ($1.99) but comes with an interesting twist: you can reverse time to back up and grab something you missed, or to retry a part where you screwed up. Think Tiny Wings meets Braid, if you will. It sounds very cool and I absolutely love the pixel art style of Kumobius and the seemingly huge number of cusotomization options and items that will be in Time Surfer based on the above trailer. It'll be here soon too, scheduled for release on January 10th.
---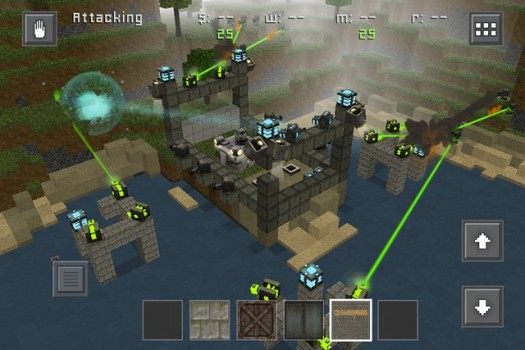 Block Fortress – [Forum Thread] – Jeez, the guys at Foursaken Media must never sleep. They just released N.Y.Zombies 2 ($0.99) this past October, announced Heroes & Castles the following month for release in early January, and now have announced yet another new game called Block Fortress. It sounds incredibly cool too, taking the 3D block building of Minecraft and mixing it together with tower defense elements. Basically you'll build up your fortress and defenses as you see fit and then test them out against waves of enemies. It should be pretty awesome and we hope to get some video of it in action in the not too distant future.
---
Chaos Domain – [Forum Thread] – There have been plenty of attempts at making Contra-like run 'n gun shooters for the iOS platform, with varying levels of success. Some are well-designed games that crumble under their button-mashing demands with poor virtual controls, and some have utilized some smart design choices like an auto-aiming feature to make them more playable on a touchscreen. I think it's one of those things that you won't really know how well it works until you actually get your hands on a particular game, but based on looks alone the upcoming Chaos Domain appears to be doing everything right. It's planned as an iPad-only release, meaning there should be plenty of screen real estate for the controls. It's also built in the Unreal Engine, so it's definitely got some graphical chops. We'll have to wait and see how it turns out when Chaos Domain launches sometime in Q1 of 2013.
---
Growtopia – [Forum Thread] – 2D Minecraft-like games seem to be finding their way to iOS in greater numbers, with the already excellent Junk Jack ($0.99), the recently released Deepworld (Free), and the upcoming The Blockheads. Growtopia seems a bit different, though. It's got a heavy emphasis on classic platforming like the Mario games we all know and love, and you'll actually grow every type of block in the game on trees using various types of seeds. There will also be a focus on multiplayer, and as you can see in the trailer above there are also some cooperative elements, as one player makes a bridge for another player so they can reach a previously unreachable platform. Sounds really cool, and being from the developer of Robot Wants Kitty (Free) gives me confidence this will be a winner. If all goes according to plan we'll be playing Growtopia on or around January 11th.
---
We're always on the lookout for cool upcoming games, so whenever we get a decent list of titles put together we'll bring you a feature like this one to make it easy to add these games to your TouchArcade app Watch List. If you missed it previously, check out our
Upcoming Game Watch from late November
, featuring some titles which have already been released.