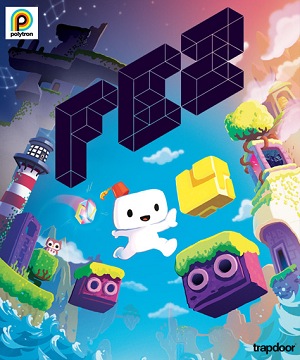 Polytron's indie puzzle platformer Fez launched back in April on Xbox Live Arcade, and was featured prominently in the film Indie Game: The Movie. Shortly after it came out, we pondered on our podcast about if it would be possible to put Fez on the iOS platform, and a few months later we learned that Zynga had actually approached Polytron about porting the game to mobile platforms. Spoiler alert: Polytron declined.
However, in an end of the year wrap-up post on the Polytron blog, lead designer of Fez Phil Fish wraps up what a crazy year 2012 was for himself, and also hints at plans for 2013. Among those is porting Fez to more platforms.
While not specifically stating that it's coming to iOS, it's sure not hard to imagine that it's among the intended platforms. As we've discussed before, Fez relies heavily on its puzzle elements more than specific platforming, so precision and virtual control woes likely wouldn't be an issue. Plus, it would just be awesome to swipe the touchscreen to swivel the view of the world around, wouldn't it?
This is all just hopeful speculation right now, but we'll be keeping a close eye on Polytron in the new year to see what comes of Fez moving to new platforms and if that involves iOS in any way. In the meantime feel free to hop aboard the train at Speculation Station in the thread in our forums.