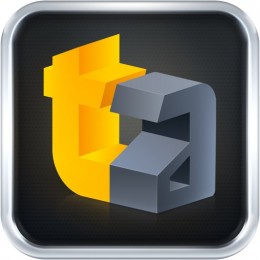 There are so many new games coming out for iOS every single day, and we spend our lives trying to point you in the direction of all the ones that are worth your time. But games don't just appear out of thin air, and it's worth keeping tabs on some of the more interesting upcoming titles so that when they do come out they don't get lost in the shuffle.
The best way to do this is by using the TouchArcade app (Free), where you can add any not-yet-released games we post about here on our front page to a watch list and get alerts when we post additional news about them or when they finally get released.
Going even deeper than that, our Upcoming iPhone and iPod touch Games forum as well as our Upcoming iPad Games forum are the best place to discover the hot new stuff before anybody else. Our vast forum community has their eyeballs all over the internet 24 hours a day, and the second some news drops on a cool new game you can be sure they'll be posting about it here first.
With that, here's a quick selection of some upcoming games found in our forums that have recently caught our eye.

---
Ghost Racer – [Forum Thread] – The folks that brought us the fantastic speedrunning platformer Mos Speedrun are ready to unleash their next iOS project on us later this week. Expanding on the sweet ghost racing feature from Mos Speedrun, their aptly titled Ghost Racer will let you race the ghosts of your friends in a classic-style top-down 2D racer.
---
Parashoot Stan – [Forum Thread] – Some former Rare developers have banded together to form new studio Gory Detail Limited, and their inaugural iOS offering is a game called Parashoot Stan. They released a very well-done teaser trailer for the game a couple of weeks back, but the embedded video above gives an actual glimpse of the game in action, and it is gorgeous. It sounds like Parashoot Stan should be hitting sometime next month.
---
Poker Knight – [Forum Thread] – This game takes the notion of throwing fantasy RPG tropes into a completely unrelated game type. In the case of Poker Knight, that game type is poker, a card game I hold dear to my heart. There's not a ton of information in the brief teaser above, but it looks like the battle mechanics will center around playing hands of poker against an enemy. I'm super intrigued, and Poker Knight has already been submitted and should be launching early next month.
---
Space Chicks – [Forum Thread] – We've seen the "jump between rotating platforms" types of games before, but Space Chicks looks different to me. I like how the planetoids are affected by the weight of you landing on them, and how they aren't all just strictly perfect circles. Then there's some Jetpack Joyride style cave flying going on as well, so it looks like Space Chicks will have some decent variety. It also doesn't hurt that the game looks quite gorgeous. It sounds like it might be a few months out, though, so be sure to keep your eye out for Space Chicks in the future.
---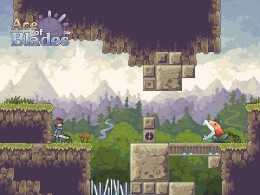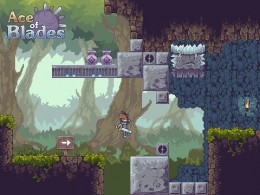 Ace of Blades – [Forum Thread] – When Everplay Interactive released their excellent arena-based action platformer Spell Sword earlier this year, they received a ton of requests from fans to take the style and game setting and apply it to a more traditional level-based platforming game. That's just what they hope to do with Ace of Blades. It will also contain elements of exploration and role-playing, and is said to use an advanced physics engine that allows for some unique puzzles during the adventure. Expect Ace of Blades sometime early next year.
---
We're looking to make posts like this one a more regular feature, so if there's games that you spot in our forums that interest you be sure to leave some comments and get involved in the community. It's no secret that the games that get a lot of attention in our forums are the ones that pop up on our own radar, and it goes without saying that if you're a developer with an upcoming game then it's definitely in your best interests to get information about it posted in our forums.