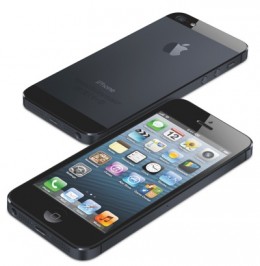 We've been enjoying our iPhone 5 for a little more than a week now, and it feels like I appreciate it more with each new day. The bigger screen is fantastic, and now that I've had some time to grow used to it it feels almost like it was always that size. It just feels normal, now.
Anyway, the bigger screen is pretty nice for games too. Last week we took a comparative look at some games that have been updated for the iPhone 5 screen, with mixed results. The larger play area does make a slight difference in some games, and others it's basically just a wider view with no real benefits. Super Monsters Ate My Condo is one of the games that really feels built for the taller screen, too.
Here we check out another selection of titles that have been given the iPhone 5 update treatment, and it's pretty much the same story. Some games feel much better with a bigger view, and some feel basically the same. Either way, whether it makes a difference in the gameplay or not, I'm anxious to have all my old games updated just so I don't have to deal with the letterboxing effect anymore.
---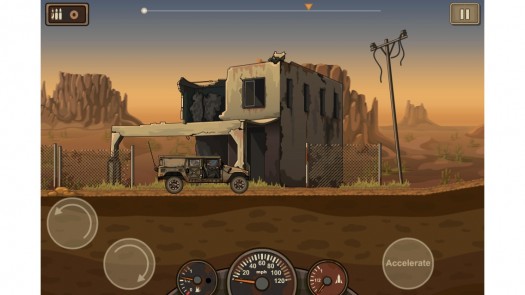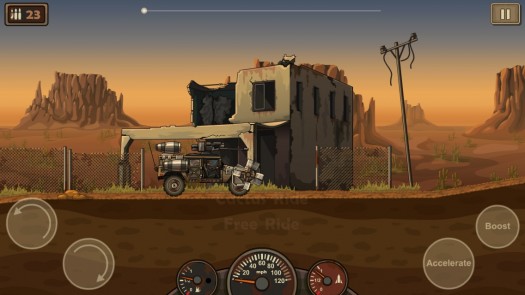 Earn to Die, $0.99 – [TA Plays] – [Forum] – This side-scrolling 2D physics driver expands the viewing area on the iPhone 5's screen, giving you a wee bit more time to see what's coming at you thanks to the extra edge space.
---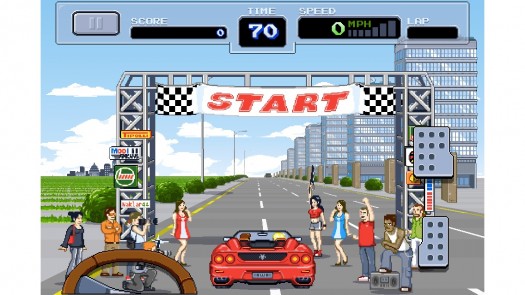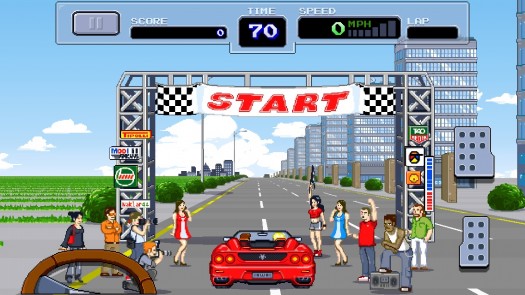 Final Freeway 2R, $1.99 – [Review] – [Forum] – Final Freeway has the soul of Outrun and is one of my favorite retro-style arcade racers. You definitely get to see more of the game world with the wider screen, but I'm not so sure how beneficial it is since all the action is typically right there in front of you.
---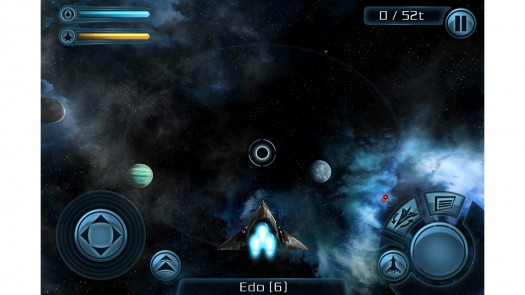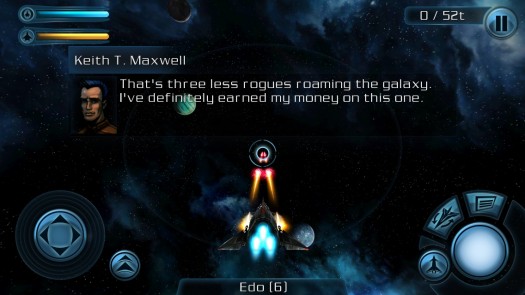 Galaxy on Fire 2â"¢ HD, Free – [Review] – [Forum] – Fishlab's stunning space action game has always strived for high technical achievements, and it's quite a showpiece on the iPhone 5. As you can see, you get quite a wider view of the galaxy, which can help you identify enemies sooner as they enter your field of vision.
---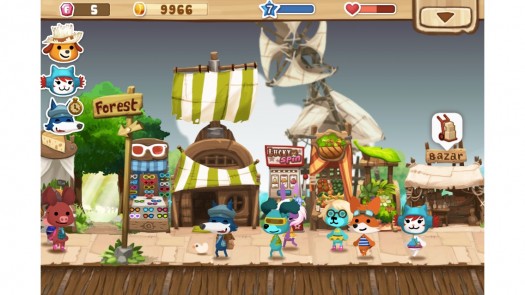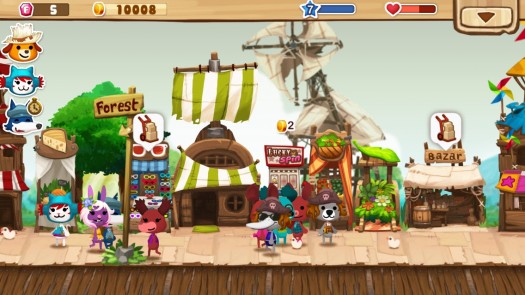 Happy Street, Free – [Forum] – I have a hard time sticking with freemium city-builders, but I'm in no way ashamed to say how much I love playing Happy Street. As a side-view style builder, the extra wide screen of the iPhone 5 definitely lets you see more of your world with less scrolling, which is pretty nice.
---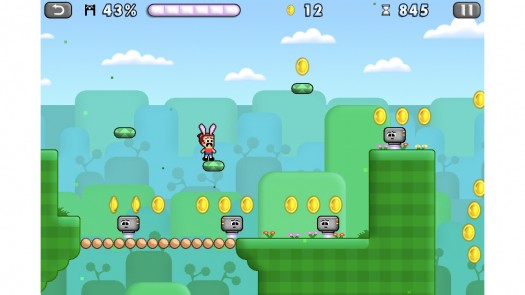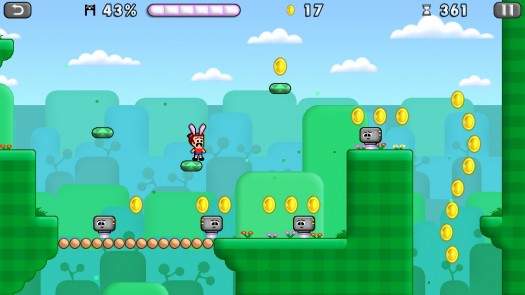 Mikey Shorts, $1.99 – [Review] – [Forum] – One of the best platformers on iOS gets stretched for the iPhone 5, and like other games you definitely get to see a larger portion of the world than you would on older devices. This may or may not help you during play, but I think we can all agree it's nice to see more of a game in a more cinematic aspect ratio.
---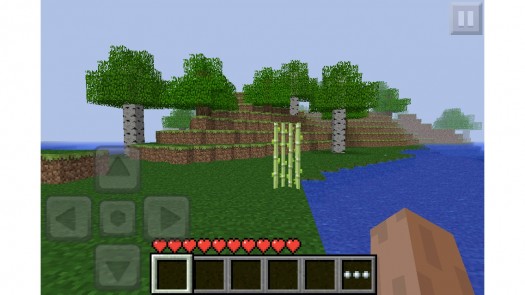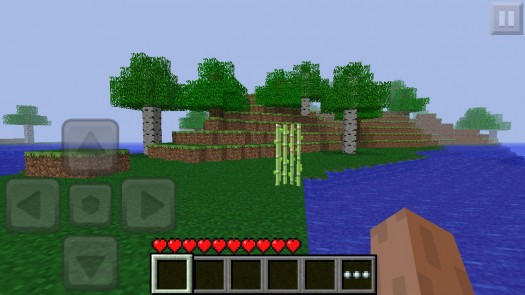 Minecraft, $6.99 – [Review] – [Forum] – Mojang's portable world builder is actually starting to come into its own as a viable mobile fix for Minecraft thanks to the last couple of updates, and it feels great enlarged for the new iPhone. Here it can be a real benefit to be able to see more of the world, especially if enemies are around.
---
Phoenix HD, Free – [Review] – [Forum] – When I first heard about the new iPhone getting a taller screen, I immediately thought of several genres where this could be a real win. One of those is scrolling shooters. Phoenix HD is a solid go-to since it's randomly generated and infinitely replay-able, and it's visually impressive. The extra screen space gives you a bit more room to see what enemies are heading your way, as well as extra room on the bottom of the screen to control your ship.
---
Pinball Crystal Caliburn II, $3.99 – [Forum] – The other genre I immediately thought of at the thought of a taller iPhone screen was pinball. I wasn't familiar with Crystal Caliburn 2 before, but when I saw it had been updated for the iPhone 5, I dove right in. It's actually a solid little table, and with the bigger screen the developers opted to zoom in a touch more rather than show more of the table at once. It feels really nice on the taller screen, I hope other pinball games follow suit.
---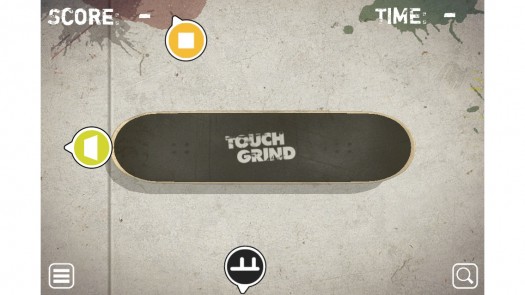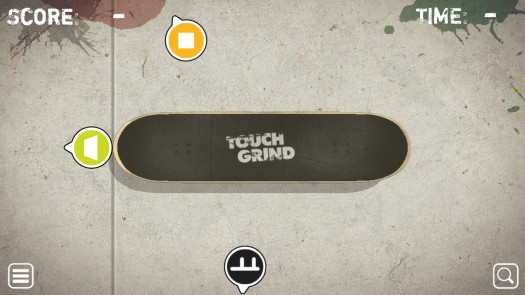 Touchgrind, $4.99 – [Review] – [Forum] – Illusion Labs' early App Store hit, the fingerboarding simulation Touchgrind, has been updated for the iPhone 5 too. The extra screen space is nice, and it gives you a teensy bit more time to see the obstacles coming your way, but not by much. Almost more impressive is the inclusion of Retina Display support along with the iPhone 5 update, and it looks fantastic.
---
Touchgrind BMX, Free – [Review] – [Forum] – This is the other Illusion Labs extreme sport masterpiece, this time on a BMX bike. The perspective here is much easier to play with as opposed to the original Touchgrind, but they've chosen to give us a closer zoom rather than show much more of the environment. It wasn't really necessary anyway, Touchgrind BMX has and still does always play fantastically.