If you're anything like us, you've been treating your iPhone 5 like a jewel. You scrub the screen with only the softest of cloths. You put it to rest in its box instead of on a harsh surface like a bedside table or, gasp, desk. You look at it too much, admire its lines and curves maybe too often. Also, your friends think you're wicked weird.
New hardware does funny things to enthusiasts. It makes us protective. It also makes us want more things that'll work with it, that'll show it off in all of its glory. On that front, it's been slow going, but more games have been getting updated since the phone's arrival. Here's some of the growing list of old games made new again, courtesy iPhone 5 support.
Below, we've also included comparison shots of the new widescreen versions versus their old, standard 4:3 versions. Click any image to see it full size.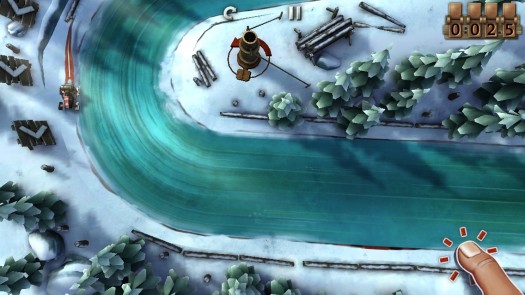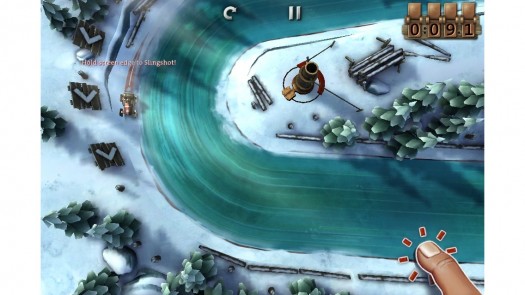 Slingshot Racing, $0.99 – [Review] – Slingshot Racing is one of the cooler racing games we've seen on touch devices because it doesn't try to be shoehorn console-like controls into the experience. With a single touch, you "sling" the game's cars around a track. This is preferable to acceleration and break buttons, which on a phone, usually look and feel kinda silly to the user.
Slingshot also features multiple modes of play, and obviously, it has a creator willing to keep updating the game. This iPhone 5 update sees a larger screen area to mess around with, though you probably won't feel much of a difference.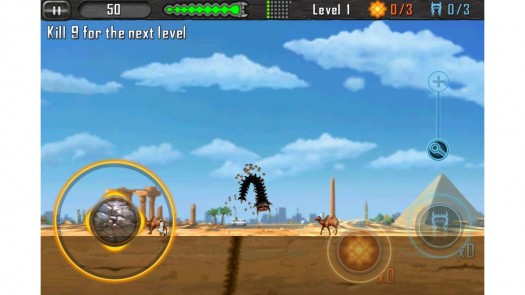 Death Wormâ"¢ Deluxe, $4.99 – [Review] – Deathworm is the "original" worm game about a giant worm that eats stuff. In the game, you'll control a gigantic, face-sucking worm on a quest to obliterate everything from UFOs to helicopters. Deathworm rocks over 50 levels, and has a mini-mode for those who want to consume on the go.
The iPhone 5 version of the game, strangely, feels much the same. While we were playing, we didn't notice a huge difference, though we suppose the virtual buttons now have a teeny tiny bit more breathing room.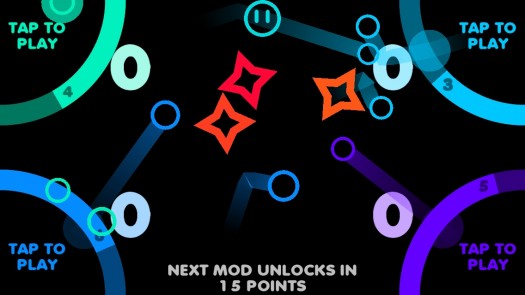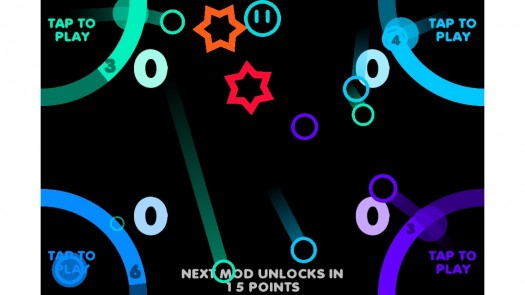 Ring Fling, $1.99 – Ring Fling is one of those super simple casual games we find ourselves falling in love with over and over again. It's a little like air hockey, except with tons of eye candy. New modes are consistently being introduced and the game itself is seeing more polish via updates as its creator rakes in feedback
The iPhone 5 update sees the game space expanded. In this case, we noticed a little difference. It might just be in our heads, but Ring Fling on iPhone 5 just seems more… pyrotechnic than it is on iPhone 4S or below.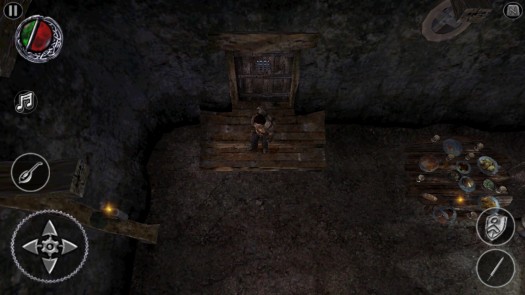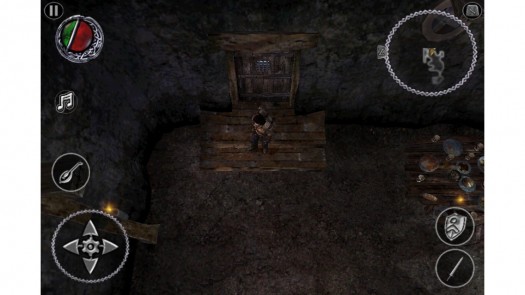 The Bard's Tale, $2.99 – [Review] – The Bard's Tale is a classic ported to iPad and iPhone. At its core, it's an RPG, but it's also a parody starring a protagonist that just… doesn't want to save the world as much as he wants money.
Bard's Tale is a top-down game that already played pretty well on touch devices, but the increased screen space is definitely a good thing. You'll notice you've got more play area to mess around in and better virtual button spacing. The thumb-over-action problem is certainly less pronounced.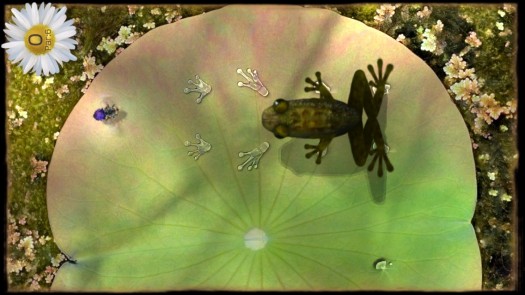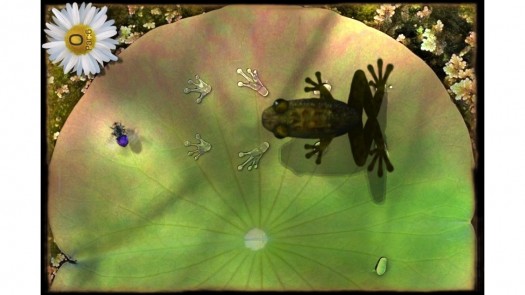 Ancient Frog, $0.99 – [Review] – Ancient Frog is an ancient game on the App Store, so it's kind of a surprise to see it receive iPhone 5 support. But, hey, it happened. This is a puzzle game, by the way, in which you'll be tasked with moving a frog from the top to bottom of the screen so it can catch a juicy bit of food. It's frustrating sometimes, but can also be oddly soothing.
Not much going on with this update, as Ancient Frog continues to feel the same.
Anyway, we're expecting a lot more games to be updated in the coming weeks as developers get their hands on iPhone 5. We've got your back if you want to stay in the loop. Expect regular updates and a few round-ups of new iPhone 5 supported games as the adoption rate ramps up.