After getting together to pick our official best games of 2011, we also had our writers take a look back at the last year and compile lists of their personal favorites along with their reasons why.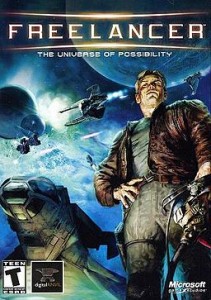 Among the many things that changed around here this year at TouchArcade was massively ramping up our writing staff with freelancers from quite literally all over the world. We now have writers in four of the seven continents, checking out games and writing reviews around the clock. Maybe in 2012 we'll pick up some people to review games in Africa and Asia, but I'm really not sure how we're going to swing Antarctica.
Our content output is through the roof compared to previous years, which has allowed us to broaden our focus to include games that we normally would have passed on just because of not having the bandwidth to review anything but the absolute best games. I think it's made TouchArcade a much more varied, and better daily read, along with giving a bunch more games some exposure. 2012 should be even better, as ramping up even further along with releasing the TouchArcade app!
Anyway, Eric, Nissa, and Troy were our most active freelance writers in 2012, so I asked them to join the party in compiling lists of their top five games. Check it out:
---
Eric
Avadon: The Black Fortress HD, $9.99 - [Review] – [Forum Thread] – I've been a big fan of Spiderweb Software since the days of playing Exile on my Performa, so I was intrigued when I first heard that they would be releasing a classic style, isometric RPG. Avadon does not disappoint as it not only succeeded in taking me back to the glory days of 1990s-era Mac RPGs but it also made the entire genre accessible to a whole new generation of gamers. All I can say is that after this fulfilling nostalgic experience, I'm hungry for more.
Jetpack Joyride, Free - [Review] – [Forum Thread] – Jetpack Joyride has the honor of being the first endless runner to successfully capture me in its grasp for a very long time. Its
presentation, style, and approachable gameplay are top notch making the game appealing to even the most reluctant of gamers. Most importantly, it has that rare quality of making each run feel new and unique – something that so many other similar games try to achieve and fail.
Dungeon Raid, $0.99 - [Review] – [Forum Thread] – I'm not the biggest fan of match three games. Yet, out of all the games on my list, Dungeon Raid has probably gotten the most hours played than any other. Maybe it had something to do with the way its RPG elements meshed seamlessly with the standard match three gameplay. Or maybe it was the huge amount of unlockable classes, spells, and equipment making each play through different. Regardless, Dungeon Raid has continued to be my de facto option for quick gaming sessions on the go. If you're one of the few that haven't played this by now, hurry up and grab it.
Battleheart, $2.99 - [Review] – [Forum Thread] – Battleheart gets a lot of elements right, but in my opinion it's really all about two things: versatility and multitasking. With so many different classes, equipment, and spells, I spent a lot of time playing this real time strategy action-RPG simply to discover various combinations and styles of play that worked. Add in the fact that the game successfully implemented a control scheme that had you simultaneously control four different characters, each with their own abilities and class roles, and it's not hard to see why Battleheart is one of the better strategy games of the year.
Mega Mall Story, $4.99 - [Review] – [Forum Thread] – You really can't go wrong with any Kairosoft game, but Mega Mall Story was by far my favorite release from them this year. Taking a more concrete approach than some of the other 'Story' games, Mega Mall had more short and long term goals littered throughout the game while still giving you enough leeway to build mostly anything however you wanted. I also loved the wonderful pacing that the game set; providing countless rewards and incentives to continue playing while making them just rare enough that they continued to be meaningful throughout the playtime. Also, how could you not love building your own tower?
---
Nissa
Async Corp., $0.99 - [Review] – [Forum Thread] – This is the one game that can cheer me up in nearly any situation. It has smiling blocks, bright colors, and cheerful music, which is pretty much the perfect recipe for a good mood. Add the constant positive reinforcement you get for being a productive worker and there's just no way to be down when playing this game – unless you think about what happened to the team who made it. But layoffs aside, Async Corp is by far my favorite matching game. I appreciate the variety of modes it has on offer, but what really gets me is that it's just so relentlessly cheerful.
Wind-up Knight, Free - [Review] – [Forum Thread] – At some point in the past year or two, I went from hating difficult platformers to craving them. Wind-up Knight is the cream of the crop of that genre. It's gorgeous, runs smoothly and is unfailingly punishing. But it's never unfair, and that's why I love it. That, and the terribly clever storytelling conceit that's tucked away in its loading screens.
Mighty Fin, $0.99 - [Review] – [Forum Thread] – I'm a huge sucker for endless-whatever games. Runners, climbers, cave fliers, you name it and I can probably name five I adore. Mighty Fin topped the pack this year with something like nineteen endless levels to obsess over, and an equal number of more traditional arcade levels. It also has an adorable protagonist, high production values and dozens of unlockable costumes.The one thing that really makes it stand out from the crowd, though, is that it's updated regularly and still manages to stay entirely IAP free.
Elder Sign: Omens for iPhone, $0.99 - [Review] – [Forum Thread] – This one goes out to all my fellow tabletop nerds. In its tabletop form, Elder Sign is one of those overly complex card and dice games that I hate to love – they're just so messy. On iPhone, the experience is streamlined and still tons of fun. I've rolled a lot of dice in my time, and Elder Sign makes it a particularly compelling activity. It's a little bit RPG, a little bit board game, and a whole lot of Elder Gods devouring your face. I hope this is a sign of more great things coming to iOS from Fantasy Flight.
Poker Pals, Free - [Review] – [Forum Thread] – As Words With Friends becomes increasingly bloated, I've moved away from it as my asynchronous game of choice. Poker Pals has taken its place. It's not an incredibly deep game, but it is super accessible, so I can play with just about anyone I know. Seriously, if you've somehow managed to avoid learning how to form poker hands, it's a skill you can pick up in under a minute. The game's progression system is also pretty cool. But when you get right down to the heart of it, what I really adore about Poker Pals is that it (almost) fulfills my long-standing wish to play Sword & Poker online with friends.That game gave me a serious love of poker puzzling, and Poker Pals brings it right back.
---
Troy
AeroDrift, $0.99 - [Review] – [Forum Thread] – This fantastic game gave me so much pleasure – I know this because I happily re-played the same tracks hundreds of times, searching for the optimum routes. I loved memorizing each crazy track and searching for new gravity-defying jumps, or short-cuts to shave a second off my times. It was especially fun to compete with the skilled TouchArcade forum members, who dominated the jAggy Race leaderboards, because each time someone else achieved a top score, I knew my own strategy needed some adjustments. The blend of fast-paced cart-racing, memorization and strategy made jAggy Race a personal favorite.
Dungeon Raid, $0.99 - [Review] – [Forum Thread] – Dungeon Raid is one of my favorite games to play on the smaller iPod screen, which is unusual as I generally prefer playing match-3 games on the iPad. Initially I loved it's simple appearance, the way it's so responsive to rapid swipes, the excellent sound effects and it's ability to reverse out of the lines you're drawing (which is handled better than any other line-drawing game I've seen). But mostly, it's the deepness of the RPG elements which gave it a longer lasting appeal and for that reason it's staying on my iPod.
Vetica, $0.99 - [Review] – [Forum Thread] – I love innovative games which are relatively unknown, because it gives me a smug satisfaction, as if I've discovered something that other people have missed. Vetica is one of my favorite shmups of the year, mostly because it creatively constructs animated enemies using the helevetica font (which I totally dig), but also because it's also entertaining to play, not just a gimmick. It's hard enough to be challenging, without being too difficult to complete.
Perfect Cell, $1.99 - [Review] – [Forum Thread] – I'm a sucker for platform games in general, but Perfect Cell was particularly fun because it added a line-drawing mechanic for rapid dashes. I never tired of decapitating multiple guards in a murderous high-speed dash, or taking them down by knocking their legs out. The ability to split in two (or three) for stealth ambushes or for puzzle-solving was a neat feature. Technically it came out at the very end of December 2010, but I'm listing it here because it came out just after our annual round-up last year… and because it's awesome.
Tiny Wings, $1.99 - [Review] – [Forum Thread] – Tiny Wings is a cute and lovable gaming experience that manages to be both soothing and challenging at the same time. I loved the way it was packaged to perfection with a likable soaring bird, unique procedural graphics for the islands, perfect one-touch controls and a totally chilled out sound-track. I usually spot areas for improvement within most games, but Tiny Wings ticked all of my boxes and made me smile each time the bird chirped. It also felt like a special success story because it came from an indie developer (ie: I was willingly caught up in the buzz of popularity it generated).
Yes, I realize we included Dungeon Raid twice in these lists. The game is that good.