After getting together to pick our official 2010 iPad and iPhone game of the year, we also had our writers compile lists of their personal favorites from the last year, and their reasons why.
---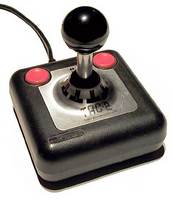 It's truly amazing to look back at 2010 and recall just what a huge year it was for iOS gaming. This past year we saw the release of the iPad and its large, high-resolution screen that takes the multitouch interface to an entirely new level. We saw the release of the iPhone 4 which raised the bar in pocket performance, as well as in pixel density with its Retina display that is downright shocking to behold. And we saw the release of a mountain of exceptional game titles from studios large and small the world around. But what we saw most of all, I think — what no one can presently deny — is the clear truth that the iOS platform is, far from a lame castle, an Epic Citadel standing tall upon the console playfield.
The list of excellent iOS games released in 2010 just goes on and on, but being perhaps the most ancient gamer on the TouchArcade staff, I am particularly partial to titles that deliver a helping of retro goodness with the action, as longtime readers are likely aware. And, as such, my list of particular favorites leans generally in that direction, if not entirely. And so, I present my list of iOS titles that particularly grabbed my attention this year.

Vector Tanks EXTREME!, $0.99 – [Review] – Ahh, the glowing goodness that is Vector Tanks Extreme. I've been playing this one for nearly a year now and I still stick to my original assesment of the game: it's Battlezone on crack. Well more furious than the earlier Vector Tanks, Vector Tanks Extreme is just a ridiculous level of intense action. Kill or be killed — and fast. It doesn't get much more white-knuckle than this superb, modern-retro iOS shooter.
Babylonian Twins (Premium) Puzzle Platformer, $2.99 – [Review] – A reimagining of a 17-year-old Amiga title, Babylonian Twins is a gem of a game with a unique and clever two-character, tag-team play mechanic. You control brothers Nasir and Blasir in order to solve each level. Each brother has certain special abilities, but only one can be active at once. You switch from one to the other, leaving the unplayed character as a statue. You'll find you need to tag team to make your way past puzzles and obstacles, and even use the other character as a springboard to jump higher. And, this one is definitely not reserved for the retro camp.

Harbor Master HD, Free – [Review] – I quite enjoyed Imangi's line-drawing strategy title Harbor Master when it first arrived for the iPhone (and not just because I've actually been to Fishing Bay). But it wasn't until the game got the big-screen, iPad HD treatment that it earned a place on my list of addictions. The extra real-estate makes all the difference for me and has made Harbor Master HD my favorite game of its sort.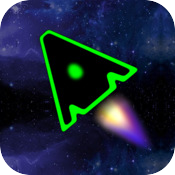 GravSpace, $0.99 – [Review] – I wrote my review of Paul Carter's cave-flyer GravSpace back in March, and titled it "The Closest Thing to 'Thrust' in the App Store." And, that's really all you need to hear to make the leap towards this one. Well, that is, if you've heard of the classic 'Thrust' or appreciate the wonderful gravity game / cave-flyer genre. In a nutshell, it's Lunar Lander, in a cave system, towing cargo with a tractor beam. And it's awesome.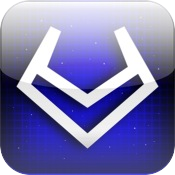 Geometry Warsâ"¢: Touch, $0.99 – [Review] – I bought my Xbox 360 primarily to play Geometry Wars. That game, alone, certainly justified the purchase. It's the definitive modern-retro game and is how I thought games in 2010 would feel, as a daydreaming 12-year-old back in 1984. And now, an iOS version of Geometry Wars: Retro Evolved 2 can be played on your iPhone or iPad. For $0.99. (No Xbox required.) (Epic.)

Espgaluda II, $8.99 – [Lite] – [Review] – Cave is legendary in the world of the hardcore shooter, and their App Store release of Espgaluda II brought by far the most intense shooter action to the platform that iPhone gamers had ever seen. Filed under the "bullet hell" genre, Espgaluda II is a touchscreen dance of dodging that will rattle your mind and perhaps change your assessment of just how many sprites an iOS device can kick around the screen at one time. The game was followed by the similarly excellent Dodonpachi Resurrection.