Category Archives:
Runner
It's been nearly a year since Kumobius's Time Surfer was released on the App Store, and today it's received another major update adding new Holiday themed content. Time Surfer took the hill-sliding mechanic of Tiny Wings and combined it with a Braid-like rewind mechanic to create one of the more exciting and interesting endless runners out there. Fantastic pixel graphics and an amazing soundtrack rounded out the package, and we really loved Time Surfer in our review following its release. Since then it's been updated with new costumes, new pets, and even a brand new mode called The Kepler Run which significantly altered the normal gameplay. Time Surfer seemed to just keep getting better with age...
People who spent their childhoods in the 1980s were likely fans of either Transformers, G.I. Joe, or both. With huge casts full of enough colorful characters to make parents' wallets cry for mercy, there was sure to be at least a few for everyone. I'm not exactly sure why, but Strike Force Heroes: Extraction feels like a G.I. Joe run and gun. It's not the first game with a huge cast of unlockable characters, but something about this group makes them feel like a big stupid team. With a steady breadcrumb trail of new characters and new weapons, the game manages to stay fresh for quite a while, but there are a few problems that keep it from hanging with the big boys of the genre...
Sponsor
Endless runners can satisfy a certain kind of itch every so often, but sometimes, I want structure. With a level-based system and endless runner-like qualities, AdvenChewers is a modest compromise of both formulas, and ends up offering an extremely addictive mixture of the two...
Runners are all over iTunes since Adam Atomic's groundbreaking Canabalt created a complex world with simple pixels that could offer simple yet challenging gameplay. Temple Run , the first breakout runner hit that launched an invasion of running games on mobile devices, gave it a nice 3D edge that may not have accomplished the same noble attributes as Adam Atomic's indie hit but can be just as fun to play during those various moments in life when waiting is necessary...
I knew we were missing some games last night in that massive release roundup, and it turns out The Hunger Games: Catching Fire - Panem Run is the first of many titles that released at weird times instead of with the batch of other games. Basically, if you're wild about The Hunger Games in a general sense and you also love Temple Run , this is the game for you...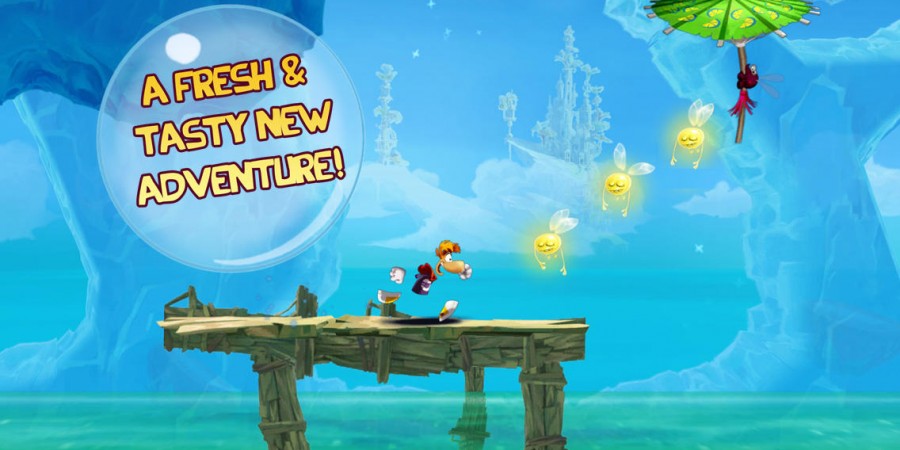 Rayman Jungle Run turned a lot of heads when it hit the App Store, and it's not hard to see why. The graphics were gorgeous, the music was infectious, the controls felt good, and the challenge offered something for players of all skill levels. It took console big brother Rayman Origins and distilled it down into its purest gaming form. So how do you follow that up? With a powerful extra helping of the same, it seems. Rayman Fiesta Run isn't doing a whole lot different from its predecessor, but when it's this good, it's hard to complain...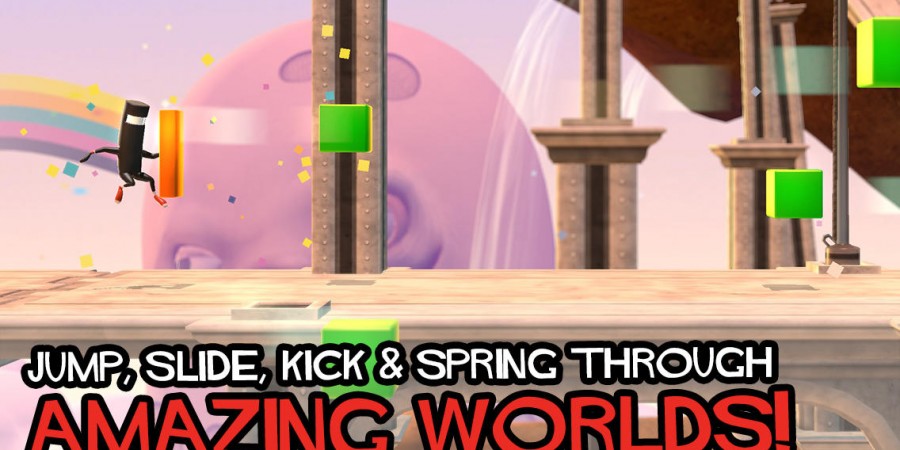 We often see the case of a game from a genre well-realized on consoles, dedicated handhelds, or PCs releasing on mobile. Sometimes, we even see these games make their way over to the platforms where their genres were born or popularized. For example, Chaos Rings is a JRPG, a genre popularized by consoles, that was released on mobiles first, and then eventually making its way to the Playstation Vita. It's considerably more rare, due to the relative youth of the mobile platform, to see a game from a genre popularized on mobiles release on consoles. Such was the case with Bit.Trip Runner, an auto-running game released for Wii, with later releases on 3DS and Steam. With the release of the sequel, developer Gaijin Games decided to really go big, putting the game out on pretty much every platform under the sun including, in a slightly modified form, iOS...
Back in August, we learned that Chucky, the psychotic doll from the horrible/fantastic Child's Play slasher movies, was getting his own mobile game. And, it was an endless runner no less. Well that game, Chucky's Slash & Dash , is now available in the App Store. The story of Slash & Dash is that Chucky is running through the Good Guy Doll factory where he was made. Of course, as the story goes, "Good Guy" Chucky becomes inhabited with the soul of a serial killer and mayhem ensues. As you run through the factory you'll collect batteries which can be used to purchase upgrades and additional weapons. You'll also run across security guards in the factory which you can swipe to attack and kill in gory fashion...
Last month, The Guardian posted the findings of a survey of 2,000 British children and parents focused on the impact technology is having on the younger generation. Unsurprisingly, with the rise of tablets in the household, kids are reading less and less. It makes sense, in a way, as back in my day there wasn't a whole lot to do other than read as a kid who got booted off the family TV so your parents could watch something other than you playing Nintendo...
Some games just leap out at you right off the bat with a mesmerizing style, leaving you unable to look away. With a decidedly Limbo-like style, Crowman & Wolfboy brings enough to the table in terms of style alone to warrant some attention...
It's always unfortunate when a game has a lot going for it, but its shortcomings are large enough to drag it down. Rakoo's Adventure , the newest from Namco Bandai Europe, is a gorgeous stage-based running game with a well-designed main character, great music, a few gameplay elements that set it a apart from other runners, and a nice level of challenge. It's also very short, plastered with "coming soon" buttons, and, depending on the size of your finger and/or iOS device, some flaws in its control setup. The result is a game that feels more like a demo for the real adventure than one on its own...
Playing a bad game is no fun, and it's even worse when that bad game comes from a developer you usually like. I guess I could probably call the review a wrap right there, but just in case you want to know why I think Random Runners , the latest from Ravenous Games, is so lousy, grab a beverage of your choice, take a seat, and I'll lay it out. I sincerely hope this game ends up a simple outlier in Ravenous's spread, because I hate to see the folks behind the brilliant League of Evil go this low...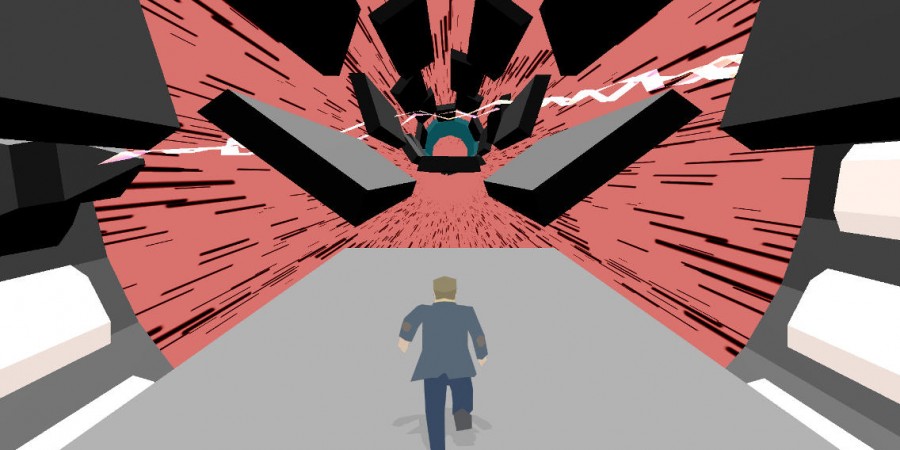 Has it really only been four years? Four years since Canabalt burst onto the scene and arguably created and inarguably popularized a genre? Looking around the App Store today, it's hard to remember a time before endless runners, let alone the idea that it's all happened in less time than it took to make a fourth Spider-Man movie. The genre has certainly built quite a bit on top of the framework set by its originator, as well. Perspective changes, missions, power-ups, level-ups, currency, vehicles, mini-games, character customization, and more have been added to the genre, resulting in amazing games like Temple Run , Punch Quest , and Jetpack Joyride . Still, as we felt when we recently took a look back at Canabalt, there's something about the game's minimalism and tight mechanics that allow it to continue to stand out among the razzle and dazzle of its successors...
Man, it's great when a Kickstarter leads to an actual product instead of just crushed hopes and dreams. Buddy & Me is a Kickstarter-funded platformer starring a beautifully animated boy and his mysteriously magical flying pal, Buddy. Sure, it is another endless runner, but the mechanics of how the boy interacts with Buddy seems really cool. Check it out:..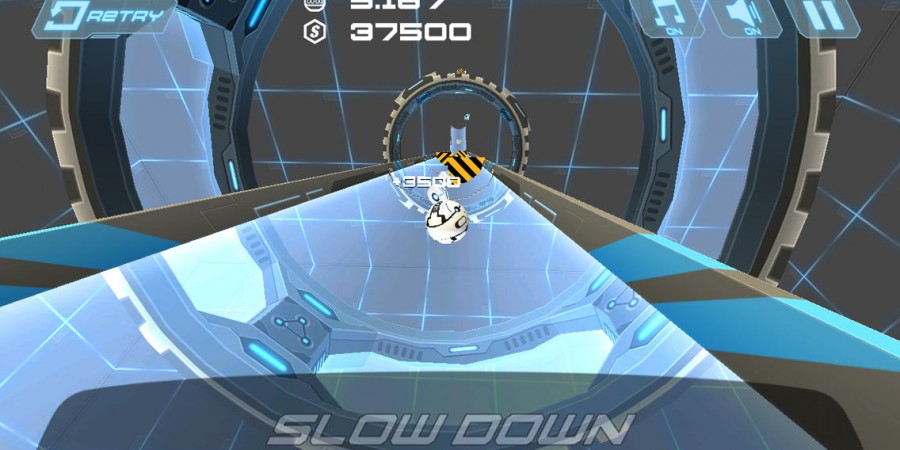 With its auto-forward movement, behind the character viewpoint, and the word 'run' in the title, you'd be forgiven for thinking Orborun is just another endless runner. Oh, it's a runner, or rather a roller, but instead of just throwing various random obstacles at you ad infinitum, this is a stage-based affair with a lot of puzzle elements and devilish obstacles. The result is quite a fun game, but fair warning: it's a pretty stiff challenge...