Sometimes while looking for the next awesome game to review I stumble across little games I love. Although they are too simple and small to warrant a full review, they are, in my opinion, great big balls of awesome, and the world should hear about them. Who better to tell you then me, right? Some of the games are new releases, some are not, but they are all games I think are worthy of recognition and praise. If you have heard of them you most likely know them to be as surprisingly addictive and fun to play as I do. If you haven't heard about them, read on and find quick and entertaining games you can spend a few minutes or hours at a time playing.
---
Jungle War Rescue
Jungle war rescue, $2.99 – Jungle War Rescue by Nica Burcio Vecino, is a great little stress buster. It's a little bit harder than it looks but in no way a challenging game. You are rescuing other soldiers as they escape enemies. It is your job to find the GIs camouflaged in the bushes and lead them safely around the clearing while waiting for the helicopter to return and pick them up.
Bullets and grenades are flying as you move around the screen. You can have up to three soldiers following you at once, which can be hard to make sure all three do not get hit. While you can take a few shots without dying, the men you are rescuing cannot, so one hit and they will die. You start each level with the ability to get three stars and lose a star each time one of the escaping soldiers die.
There is no option to restart a level while playing it, so if you kill a soldier you have to just keep going. This messes with my perfectionism a little, however, there is the option to go back and "improve" a previous level, so I can still make sure I get my three stars. It's a good little game to kill time in the doctor's waiting room or on public transport. I would give it 4 stars in a full review.
---
It's a Grab
It's a Grab, Free – It's a Grab, by developer Navel, is the reason the Praiseworthy Roundup came to be. This game just needs to be known by everyone, you will be hooked by your very first playthrough. It takes such a simple concept and turns it into a game to have you playing "just one more time" way into the night.
We can see the natural progression of the endless runner: first there was runner games, then there were vertical runners and now with It's a Grab we see a downwards free-falling runner. The whole game concentrates on how far your little blue man can fall. By touching the screen or lifting your finger you grab and let go of objects to break your fall and avoid obstacles. Not every object is completely safe, and the obstacles get harder the further you fall.
I know I use words like awesome and cute a lot when talking about games, but believe me this game is totally adorable, some of the cutest graphics I have seen in an App Store game in quite a while. You've got to go and download it now. Seriously right now. Actually, finish reading my roundup first, but as soon as you're done, it's the one to grab. I would give 5 stars in a full review, but probably let you know it deserves 6, it's just that good!
---
Kontrast
Kontrast, $0.99 – Kontrast by Jurre Kuilder, is a great game. The description in the App Store tells you it is best played in one sitting and will only take you five to twenty minutes. I finished in forty minutes, and that included getting up to feed the cats and dog dinner.
There is no home page or settings, you just open the app and there are seven levels to play. Everything is in black and white and you use the contrast (I don't need to make a pun in this review, the game title does it for me) of colors and objects to move a little ball through each level.
There is no tutorial, you go straight into the first puzzle blind. It's not hard to work out that touching things on the screen manipulates the images to let the ball pass. The levels get harder as you go, and I will admit I was momentarily stumped more than once as I made my way through the game. If you love a puzzler and you love a challenge this is the one to download. I would give it 4 stars in a full review.
---
13!
13!, Free – 13! by Good Job Games is not a new release, it is however a highly addictive game. It's been with me through three phone upgrades (usually a time I ditch old games and look for new ones), it's another very simple concept with high replayability.
The aim is to reach 13, no easy task by the way, in all the time I've had the game I have only been as high as 16. It takes match-the-tile games in a whole new direction; you match two or more numbered blocks to transform them into one block of the next number. You keep doing this until you make a block numbered 13. The coolest part of this is the game remembers your highest number and that becomes the new benchmark.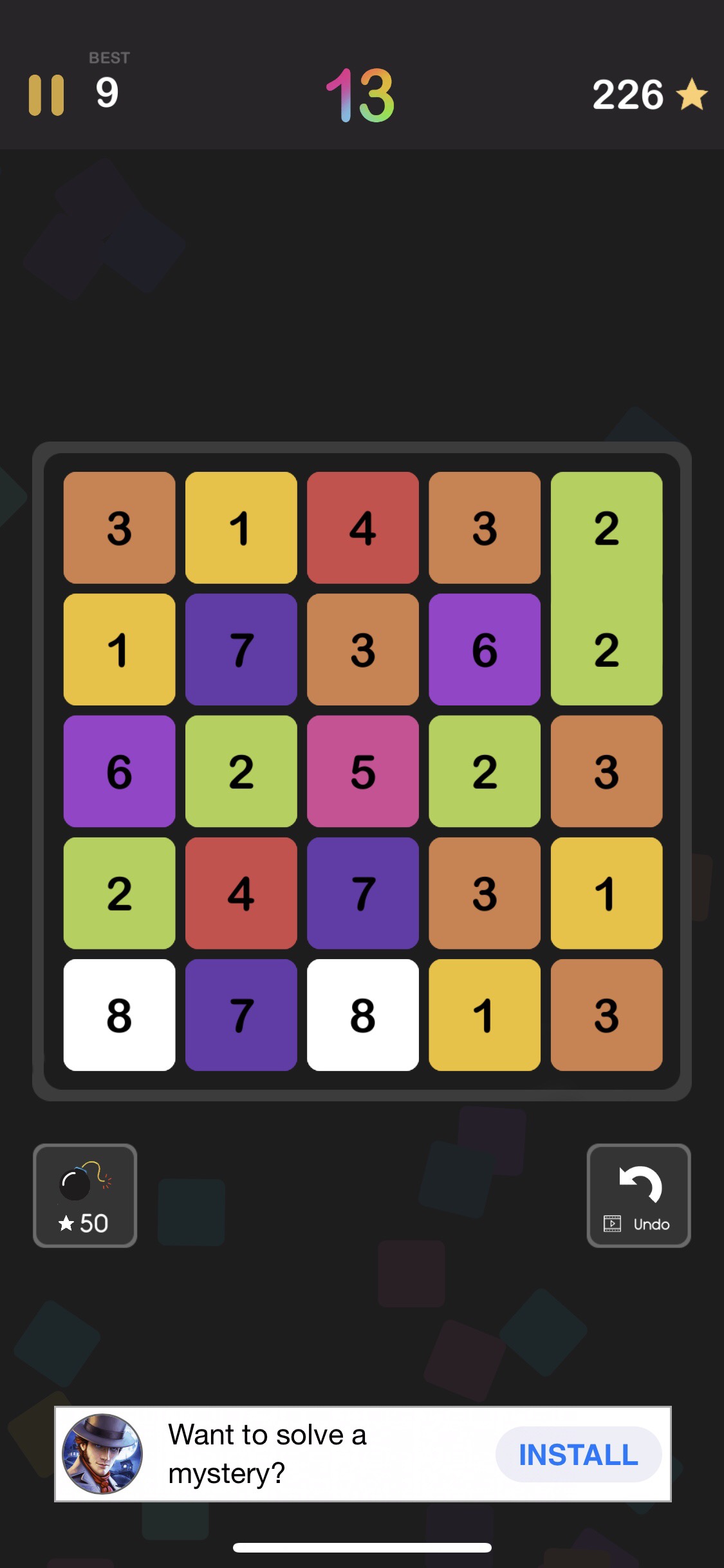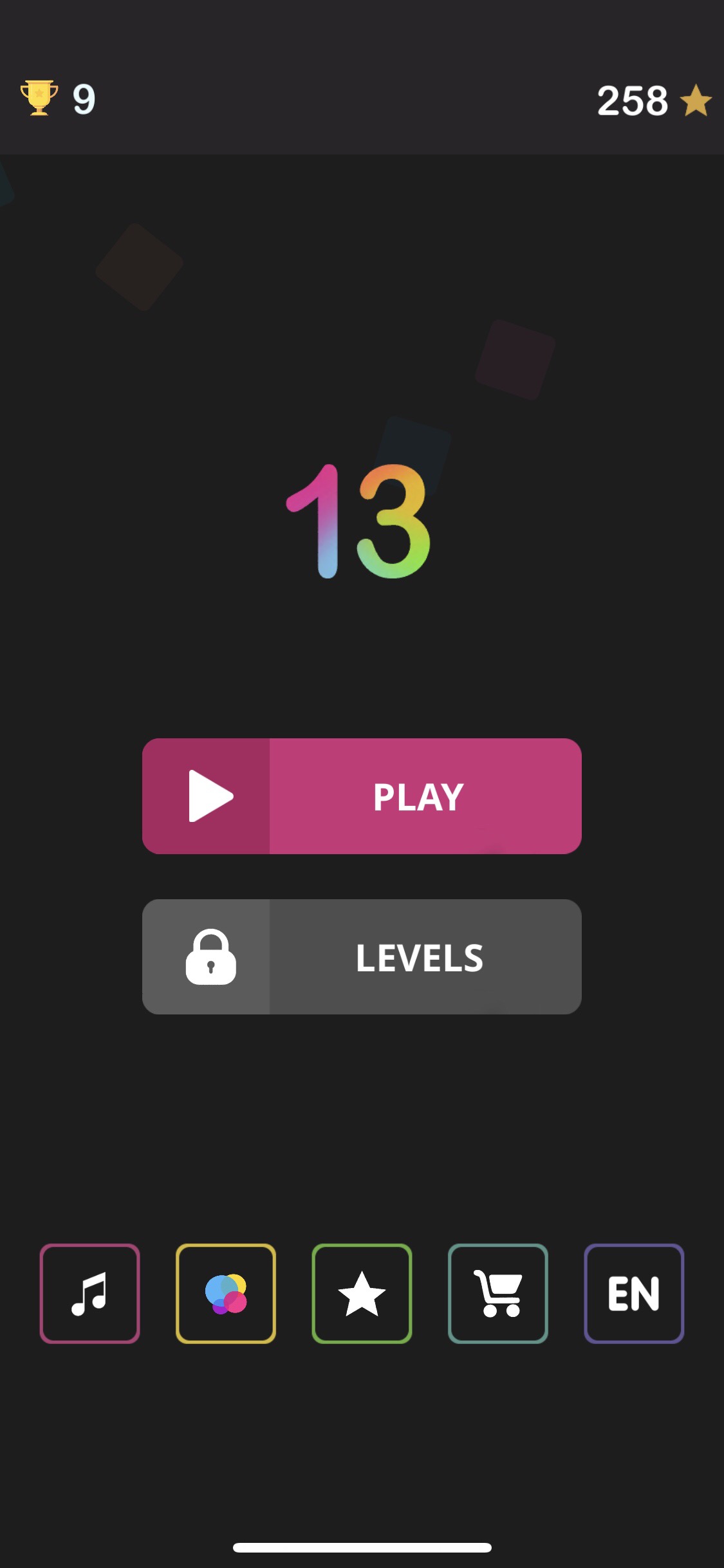 You need a bit of spatial awareness and foresight to be able to succeed, but you are going to have a lot of fun along the way trying to get up to the double digits. It's bright and colourful, a game to distract you when you have time to kill, or even just something to look at while being forced to sit through another boring family dinner. Not that I'm the kind of person to play games on my phone at the dinner table, oh hang on, yes, I am. I would give this game 5 stars in a full review.
---
So, there you have it, four praiseworthy games you may not have heard of. There are many games out there worthy of making it into a roundup of underrated or unheard-of games and it's my mission to bring more of them to you. Do you know of a great released game not getting enough deserved praise? If so drop me a line on Twitter or leave a comment on this post below, it just might make it into my next Praiseworthy Roundup. Now, its time for you to go and download It's a Grab.