Sometimes while looking for the next awesome game to review I stumble across little games I love. Although they are too simple and small to warrant a full review, they are, in my opinion, great big balls of awesome, and the world should hear about them. Who better to tell you then me, right?
Some of the games are new releases, some are not, but they are all games I think worthy of recognition and praise. If you have heard of them you most likely know them to be as surprisingly addictive and fun to play as I do. If you haven't heard about them, read on and find quick and entertaining games you can spend a few minutes or hours at a time playing.
---
Rotten Escape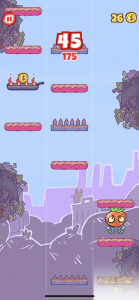 This is such a great little game, one of the best selling points for me was knowing its best platform to play from is actually the iPhone X. It is not uncommon to find little kinks in a lot of games when playing the latest model of iPhone, so a game designed to play well on the X above other models is worth looking at.
Rotten Escape, (Free) by Idiocracy, Inc, drew me in through the promise of great performance for my phone, it then kept me playing for hours with cute characters, achievements and the belief I could do better, get higher, score more. I'm always one to cheer for the underdog (it's the Aussie way) and you don't get much more underdog than the rotten food from a supermarket.
It's your job to help the anthropomorphous food to escape from the rubbish heap before it is destroyed. To do this you go up, jumping from platform to platform, avoiding the obstacles and not letting the creeping bottom of the screen catch up with your character. It is a clever and fun little game mixing elements of a vertical runner and platformer. I would give it 4 stars in a full review.
---
RummyClub
If you are thinking you've heard of this game before, you have, I mentioned it in my very first BetaWatch.  it was released on the 29th of may, so if you didn't get in on beta testing for Rummyclub  (Free) by Ahoy Games you should go take a look. If you like playing gin or even just card games in general, you will enjoy this app. If you like board games or mahjong is your thing, you will find delight in this game.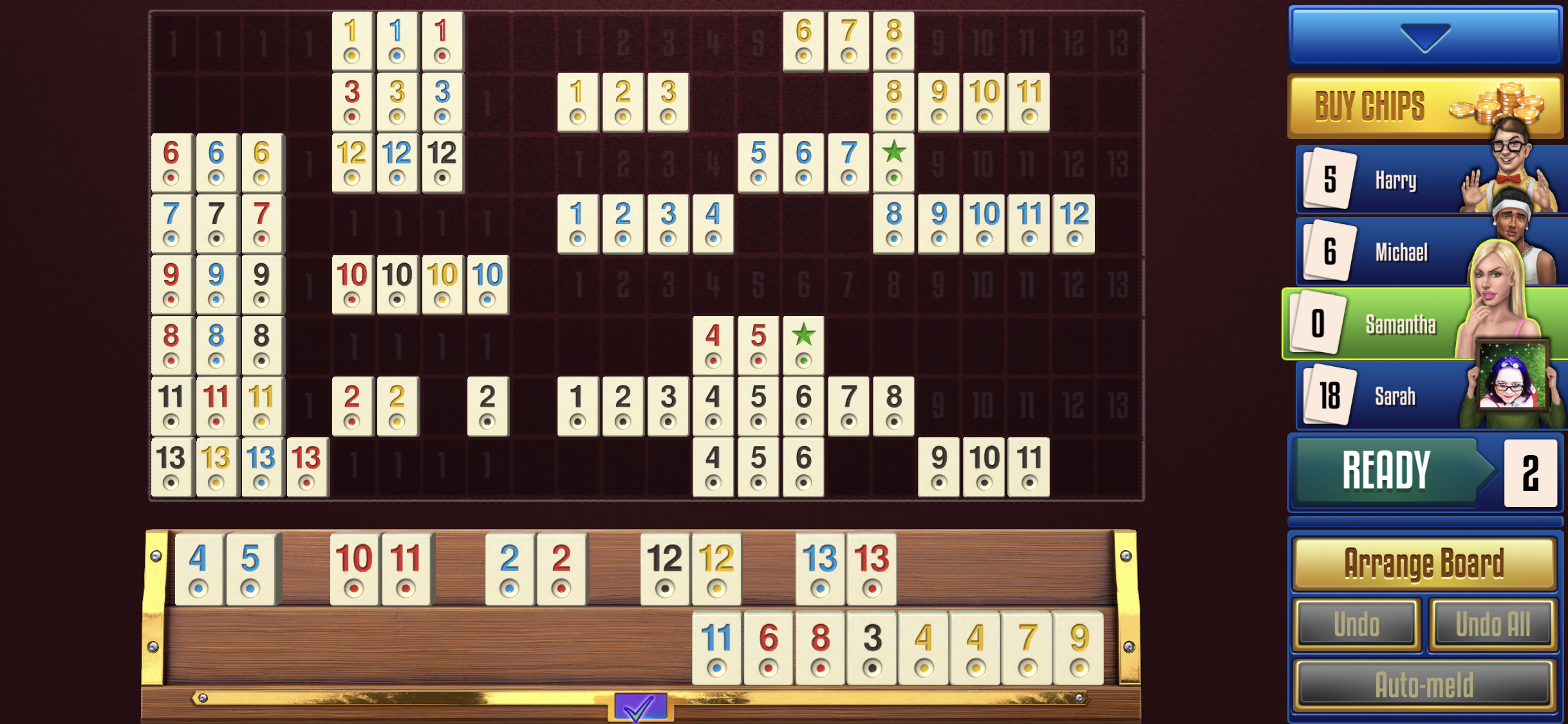 If you like all three of those things, then my friend, you are going to love Rummyclub. There are a few versions of this kind of game in the App Store, however, Ahoy Games new release is by far my favourite. It feels a little more polished, a little more like a great poker app rather than just another card/tile game.
To play you need to make melds, which is three or more tiles together, the tiles can be three (or four) of the same numbers with different colours or three (or more) tiles with consecutive numbers of the same colour. To begin putting tiles on the board you need melds to add up to thirty. The winner is the first person to play all the tiles in their hand. If you have never played before, Rummyclub has a great tutorial and you are only playing against the AI so you can take all the time you need to understand the tiles and make you moves. Another one I would give 4 stars to in a full review.
---
Hexologic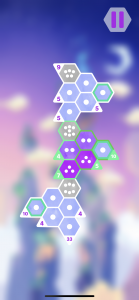 Released on May 29th by MYTHICOWL SP Z O O  Hexological ($1.99) was a game I really enjoyed and wanted to review on Touch Arcade. However, as much fun as the game is, it is over pretty fast, and wouldn't provide enough meat to hold its own in a full review. It is still a game I highly recommend downloading, it may be short and sweet but its a great puzzle game. We can always hope new levels or modes will come in future updates.
Hexologic brings a simple concept and design to life in an addictive and charming little game. It is part Sudoku and part picross blended into unique game play. The puzzle is groups of hexagons with numbers along the edges, the goal is to fill the hexagons with one, two or three dots to make each line add up to the number attached. There are only sixty levels to the game and every fifteen levels something is added into the game to increase the difficulty: such as a grey hexagon with 5 dots you can not change.
The game starts out easy and slowly warms you up for the harder stages. I flew through the game in a couple of hours. The disappointment of no more levels hit hard, always a sign of a good game. It would be a great educational game for those of primary school age, which, if you have kids, is another great reason to take a look, Even though it was over all too soon I would give this game 5 stars in a full review.
---
Evilbrium: Soul Hunters
I'm a sucker for a good dungeon or rogue-like game (not really a surprise for anyone who reads my pieces), so I was shocked last week to discover Evilbrium: Soul Hunters, (Free)released in January this year by Orc Work Games, Inc.  My first question, how had I never stumbled across this game before, was quickly replaced with how do I stop playing long enough to get some work done?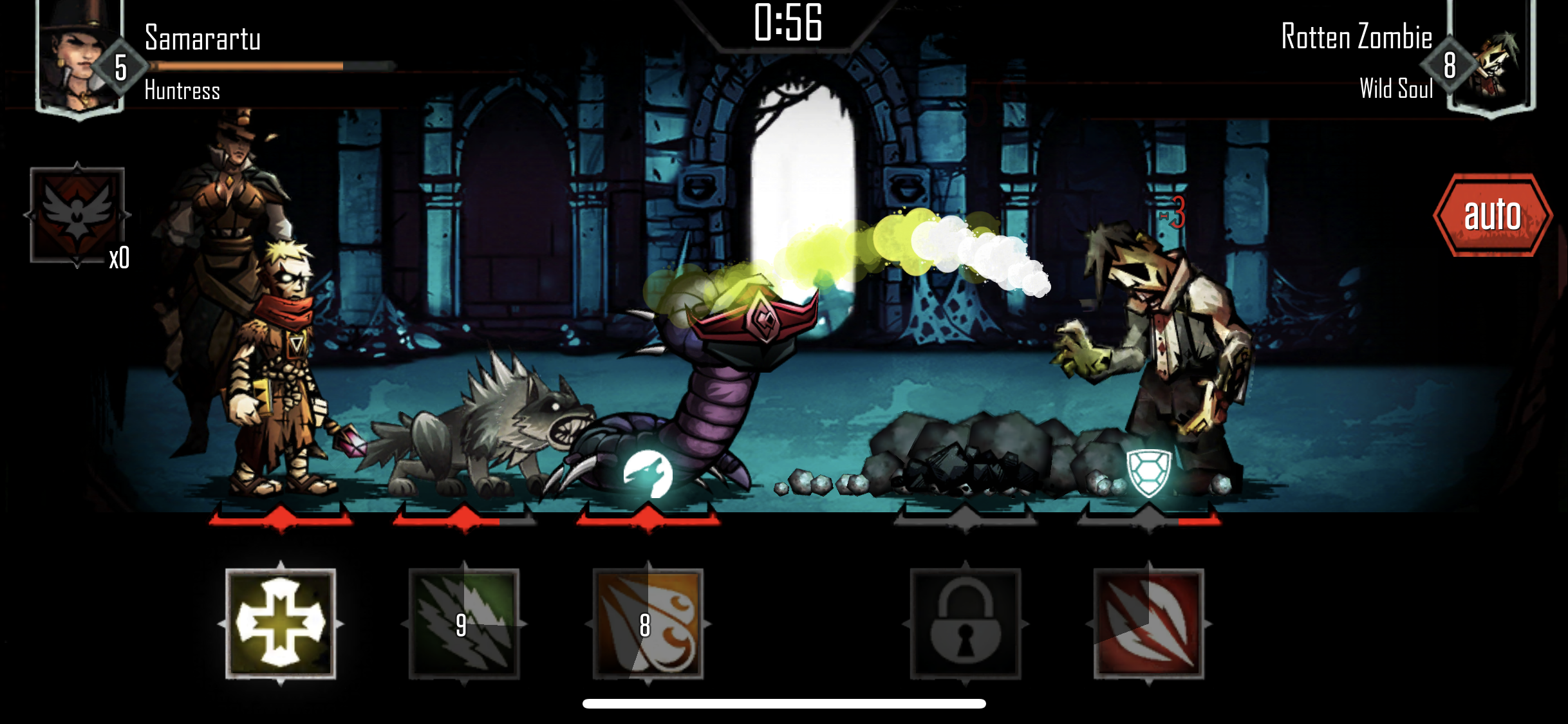 There is a decidedly steam punk and Cthulhu Mythos feel to the game, which is not surprising as Orc Work Games, Inc site Lovecraft as an inspiration for their game. To play you collect souls from the creatures you defeat to create monsters and build your battle decks. You then move your avatar around a map and enter dungeons to collect more souls, and scrolls to level up your minions. There are quests to complete and people to meet, as well as increasingly difficult dungeons to clear out, so playing doesn't become monotonous at all.
You evolve your creatures over time to make them stronger fighters. Some dungeons you need to level up and strengthen your team before you even stand a chance. One of the best things about Evilbrium: Soul Hunters is, unlike so many fun games theses days, you can play off line. If it wasn't already a few months old I would be writing a full review and not including it in my Hidden Gems Roundup. That being said, I am sure you can guess, In a full review I would give this game a 5 star rating and encourage you to grab it.
---
So, there you have it, four praiseworthy games you may not have heard of. There are many games out there worthy of making it into a roundup of underrated or unheard-of games and it's my mission to bring more of them to you. Do you know of a great released game not getting enough deserved praise? If so drop me a line on twitter, it just might make it into my next Hidden Gems Roundup.