Ever since iOS 13 released with proper PS4 and Xbox controller support on iPhone and iPad, the mobile gaming landscape changed for the better. With the major barrier to mainstream controllers on iOS, Apple, finally willing to support the controllers most people already own, more and more games could justify bringing in controller support on mobile. This also led to the MFi controller manufacturers going above and beyond with fantastic new products since. With iOS 16, Nintendo Joy-Cons and the Pro Controller are also supported on iOS, with iPadOS 16 out next week.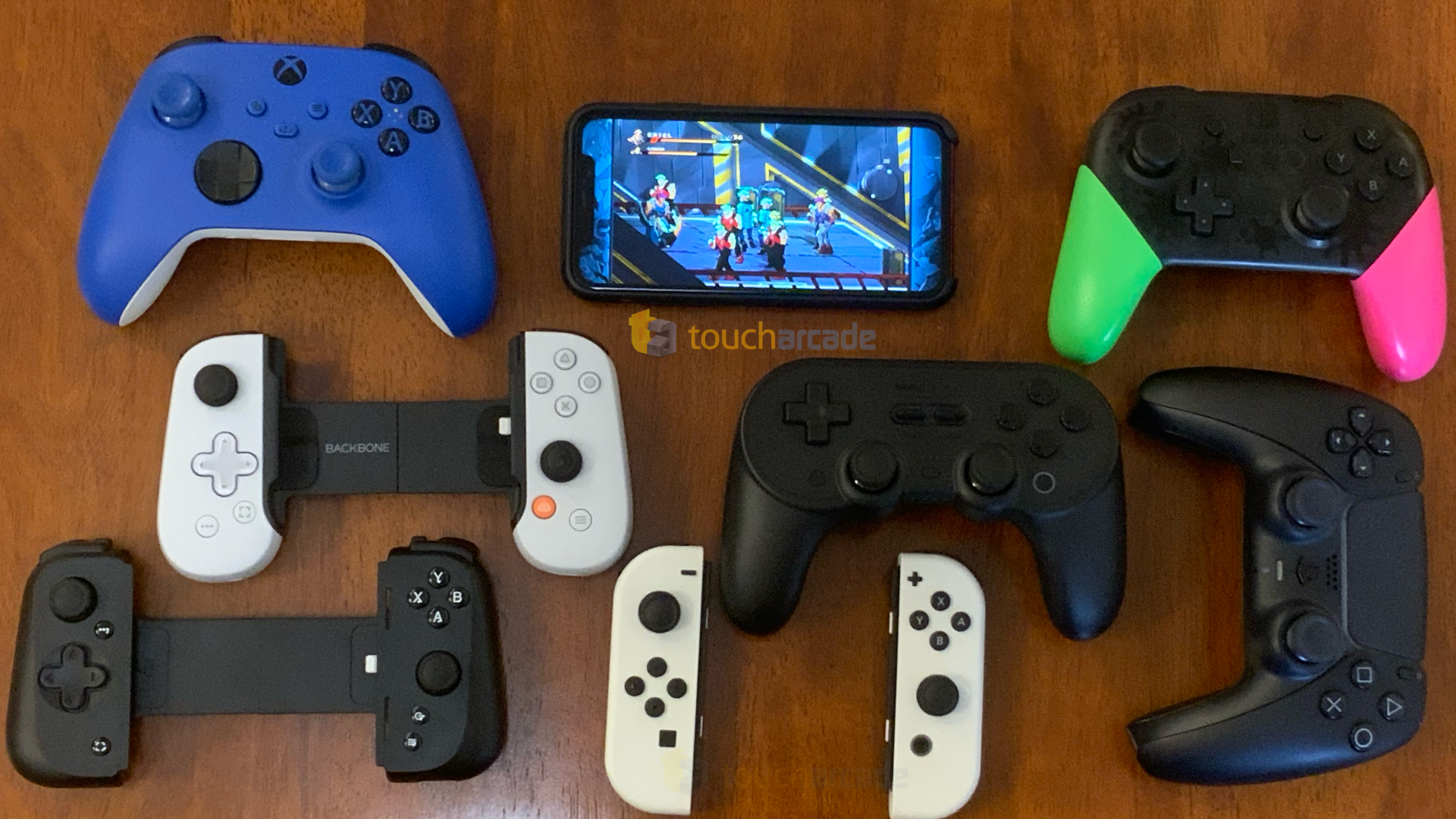 With Netflix actually having a great lineup of games on its subscription service, Apple Arcade also has some proper competition on the gaming subscription front for the first time. Over the last few years, the controller guides I've done have mostly focused on the console controllers since I didn't have access to the newer and good MFi controllers. For this one, I've tried to be as thorogh as possible with the inclusing of the Backbone One PlayStation Edition and the newly-released Razer Kishi V2 for my comparisons. While many people likely already have a controller from a console or from playing on PC, I wanted to help those who don't find the best one for their own use case to play on iOS and iPadOS with so many options available now. If you're curious about last-generation console controllers on mobile, read my previous guide here.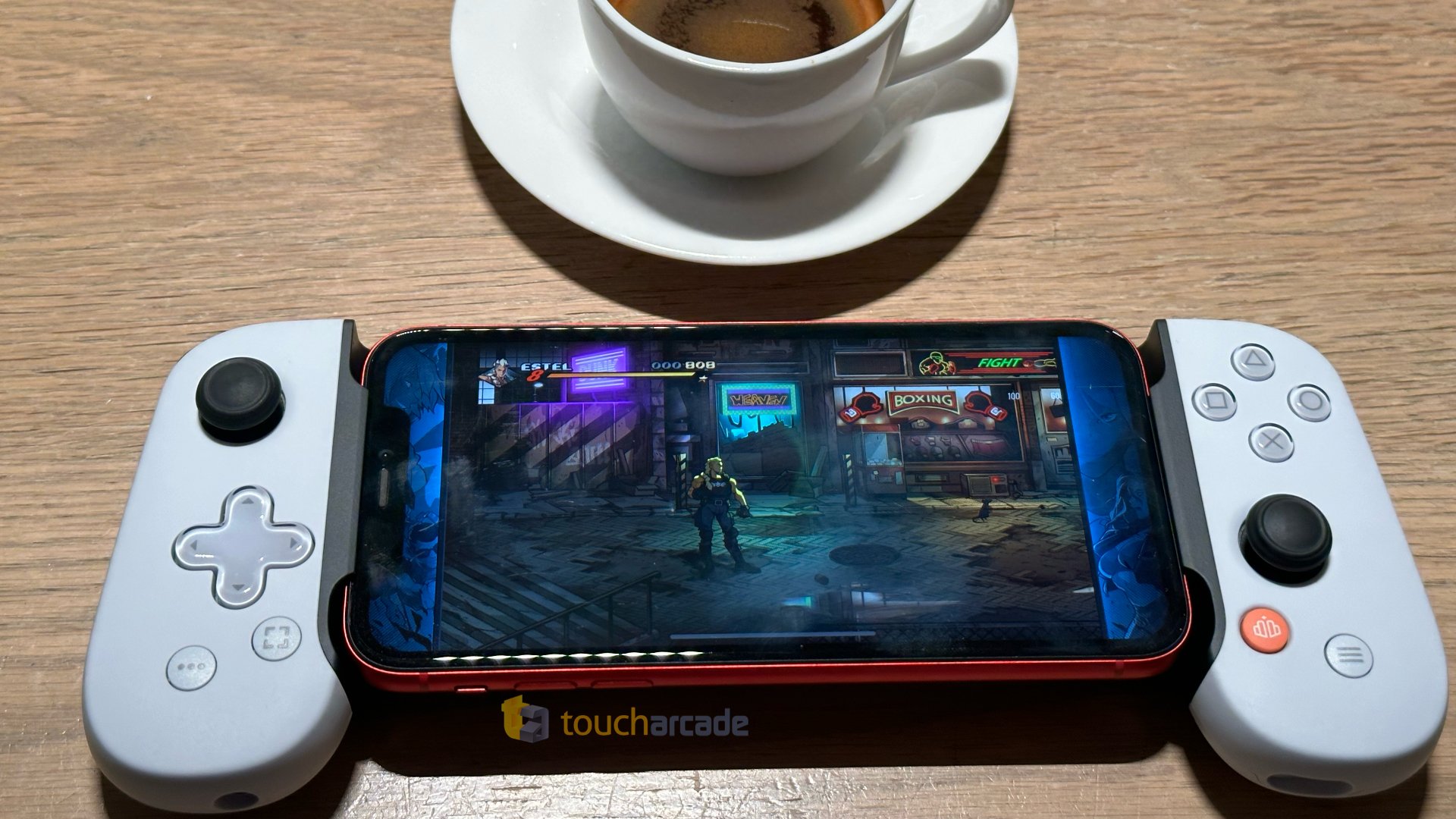 Which is the best controller to buy for iPhone
There are two approaches here. If you are looking to get a clip to play with your phone attached to a traditional console controller, skip to the iPad controller below and there's your answer. If you want one for playing on iPhone specifically, I'd recommend getting the Backbone One (PlayStation Edition if you prefer the aesthetic) or the Razer Kishi V2. I have full reviews of both of them also up, but you should grab the Razer Kishi V2 if you'd like to use it with your iPhone in a case. If you don't care about that, the Backbone One is my recommendation right now given the similar price point across the world. Read my full reviews of the Razer Kishi V2 here and Backbone One PlayStation Edition here. I also compared them both here.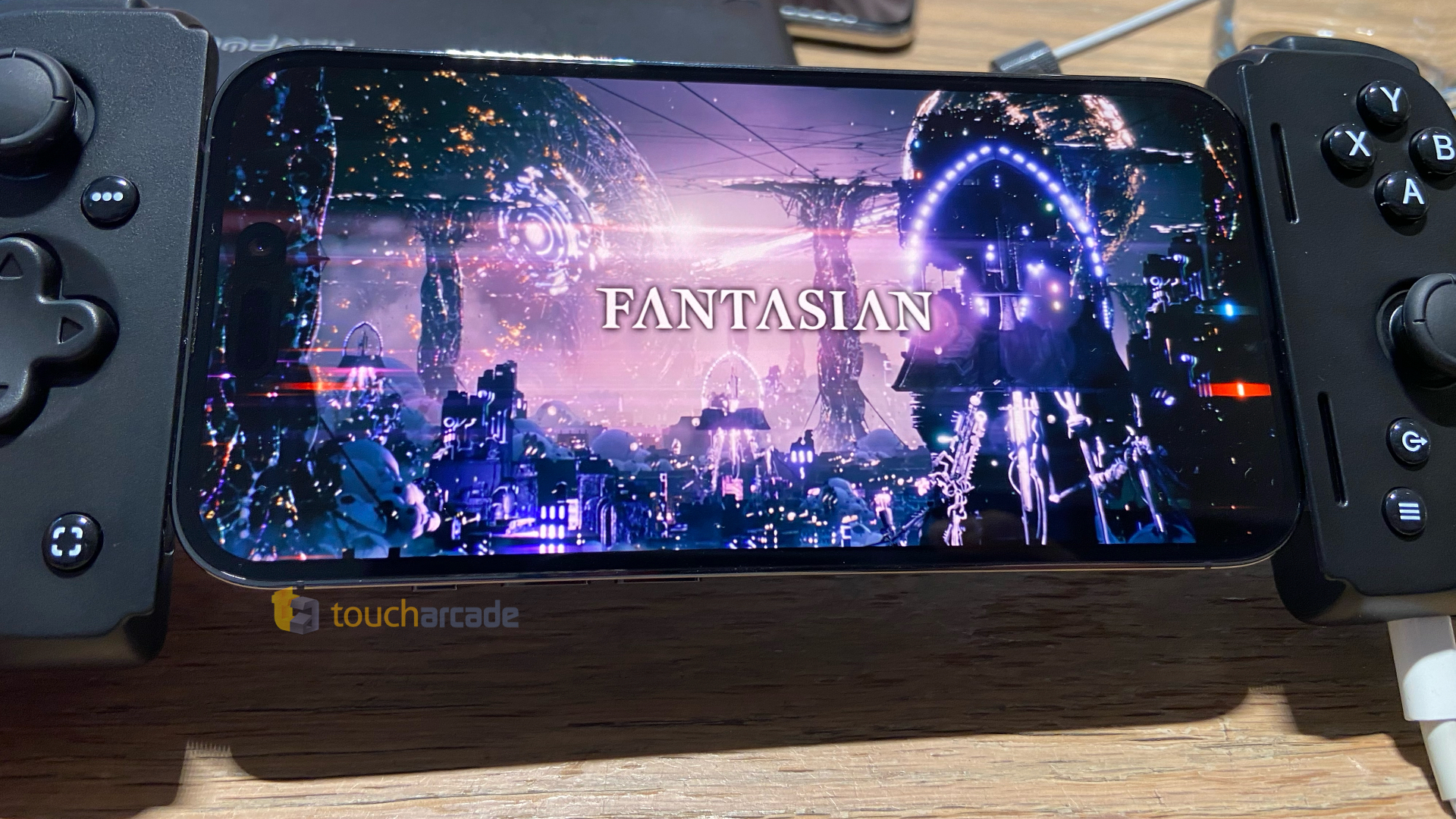 Amazon Link: Backbone One PlayStation Edition
Amazon Link: Razer Kishi V2
Which is the best controller to buy for iPad
While iPadOS 16 isn't out yet, the answer will not change because I will not recommend buying a Nintendo Switch Pro Controller or Joy-Cons just for playing games on iPad. If you don't own a console and just want the best controller available for just iPad games, the one for you is the new Xbox Series X|S controller. When I did my older iOS 13 Controller Buyer's Guide, I recommended the Xbox One S controller but the current Xbox Series X|S controller is a big step up in some important places like the share button for captures, better in-hand feel, and more. The upgraded d-pad, improved triggers, and textured grip all add up to make the Xbox Series X|S controller well worth it and the best controller for iPad.
Barring my general recommendations, your personal needs for the controller beyond just iOS games and Apple Arcade will influence the controller you need.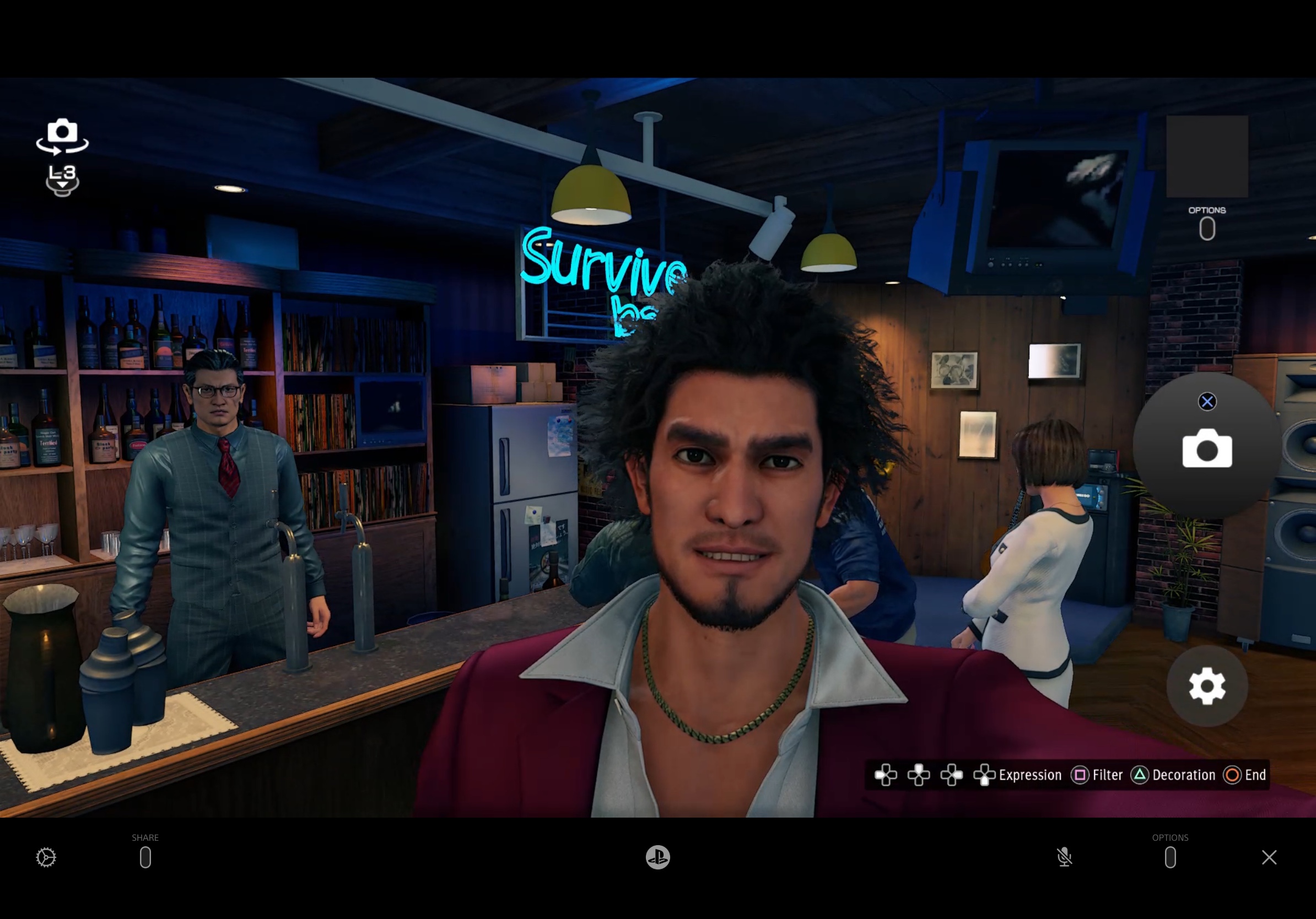 If you already own a PlayStation console, you probably will look into PS Remote Play at some point. That will obviously work best with a PlayStation controller. If you already have a PS5 with a DualSense controller, it works in iOS games I tested, and some even display the correct button prompts. The games that do support button prompts for the PS4 controller displayed those for the DualSense controller. In this case, I'd recommend the Backbone One PlayStation Edition on iPhone and using your PS5 DualSense controller on iPad or buying one for iPad.
Amazon Link: PlayStation 5 DualSense Wireless Controller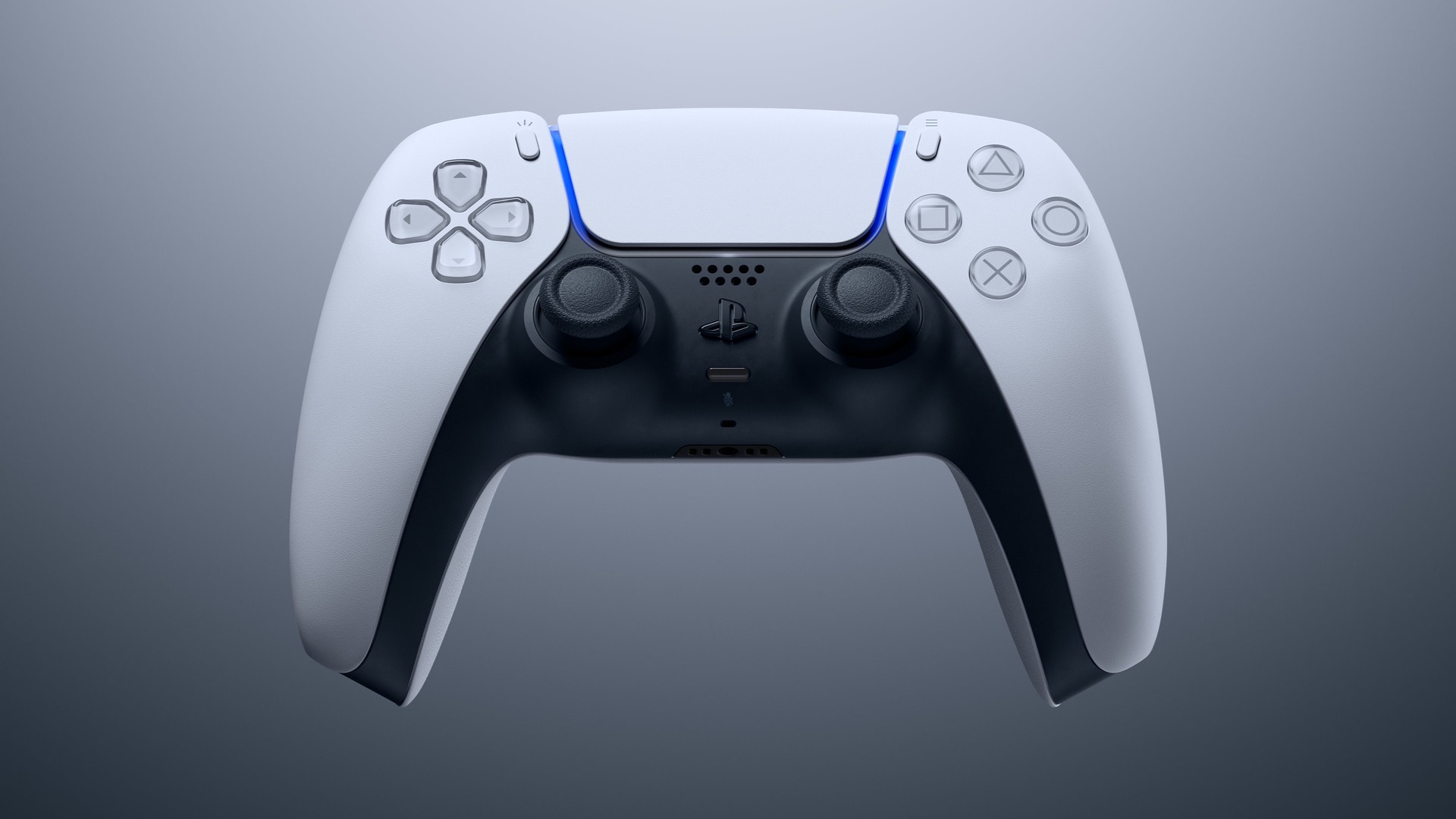 Is it worth buying a PS5 controller if you already own a PS4 controller for iOS
As of now, the only reason it would be worth buying the more expensive PS5 controller to replace your existing PS4 controller is the controller hardware. I prefer the in-hand feel of the controller and the buttons. I also like that I can charge the DualSense controller with the same wire I use to charge my iPad Pro from the iPad's USB C port. Overall, I wouldn't pay full price to upgrade to a PS5 controller from the PS4 one for just iOS gameplay, but if you are buying one, I can't recommend a PS4 controller anymore with how good the PS5 DualSense controller is.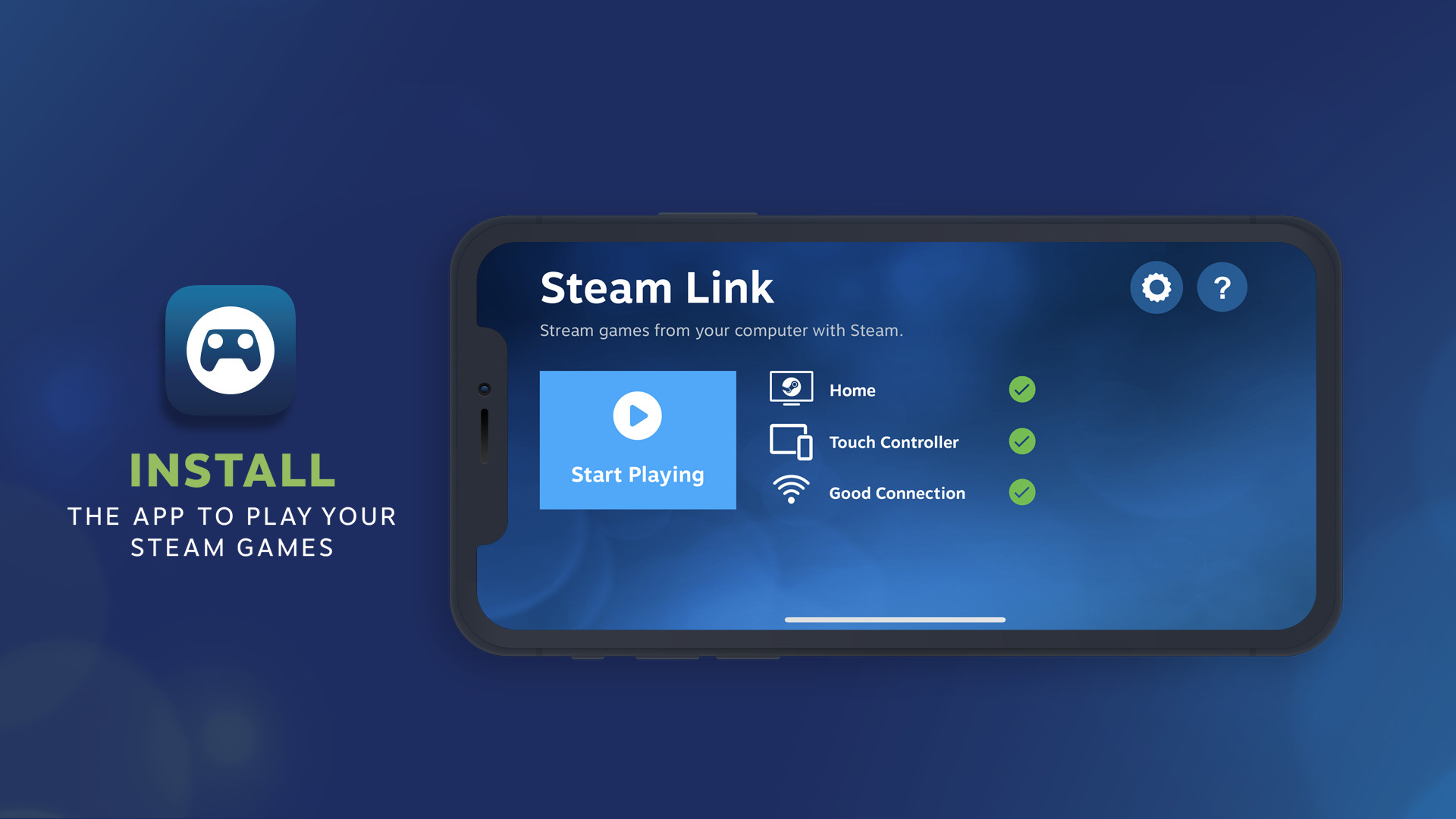 Which controller to buy on iOS if you want to use Steam Link
If you play games via Steam on your PC, you likely already have an Xbox controller. If you want to buy a new one for iOS 16, you're better off buying an Xbox Series X|S controller or sticking to your existing Xbox One controller. This ensures the button prompts in games are the same for you on both PC and iOS. The Xbox Series X|S controller improvements and enhancements over the Xbox One controller make it worth buying if you don't already own one because the share button works to take screenshots and record video on modern iOS versions as well.
Amazon Link: Xbox Series X|S Wireless Controller
The best controller in this situation is also the Xbox Series X|S controller since it natively works for Xbox One, Xbox 360 (backward compatibility), original Xbox (backward compatibility), and Xbox Series X|S games on not just the hardware but now on iOS and iPadOS.
Xbox Elite Controller Series 2 for iOS
While I usually have featured the Elite controllers before and adore my original Elite V1 from the Xbox One days, I can't recommend investing in the new one with how many issues the controllers have. Microsoft needs to step up the quality controller on these expensive controllers. Until then, I can't recommend them. I know too many people who have had to replace theirs more than once in a year.
Which Xbox controller to buy for iOS in 2022
Right now, the Xbox Series X|S controller is available in a few colours but there's no functional difference. The Xbox One controller on the other hand, has a ton of colour variants with some having a textured grip. The overall best Xbox controller to buy on iOS in 2021 is any of the Xbox Series X|S controllers. Go with whichever colour you like the most. I love the blue controllers Microsoft uses so I got the Shock Blue Xbox controller a while ago and still use it today on my Xbox Series X. All the Xbox Series X|S controllers denoted as the "Xbox Wireless Controller" (look for the share button on the packaging) have the same features. Some of them ship with a USB C cable while others don't so check on that if it is important to you. Consider getting a clip for the controller if you're gonna play on iPhone like the MOGA officially licensed Xbox grip.
Amazon Link: Xbox Series X|S Shock Blue Wireless Controller
Amazon Link: PowerA MOGA Mobile Gaming Clip 2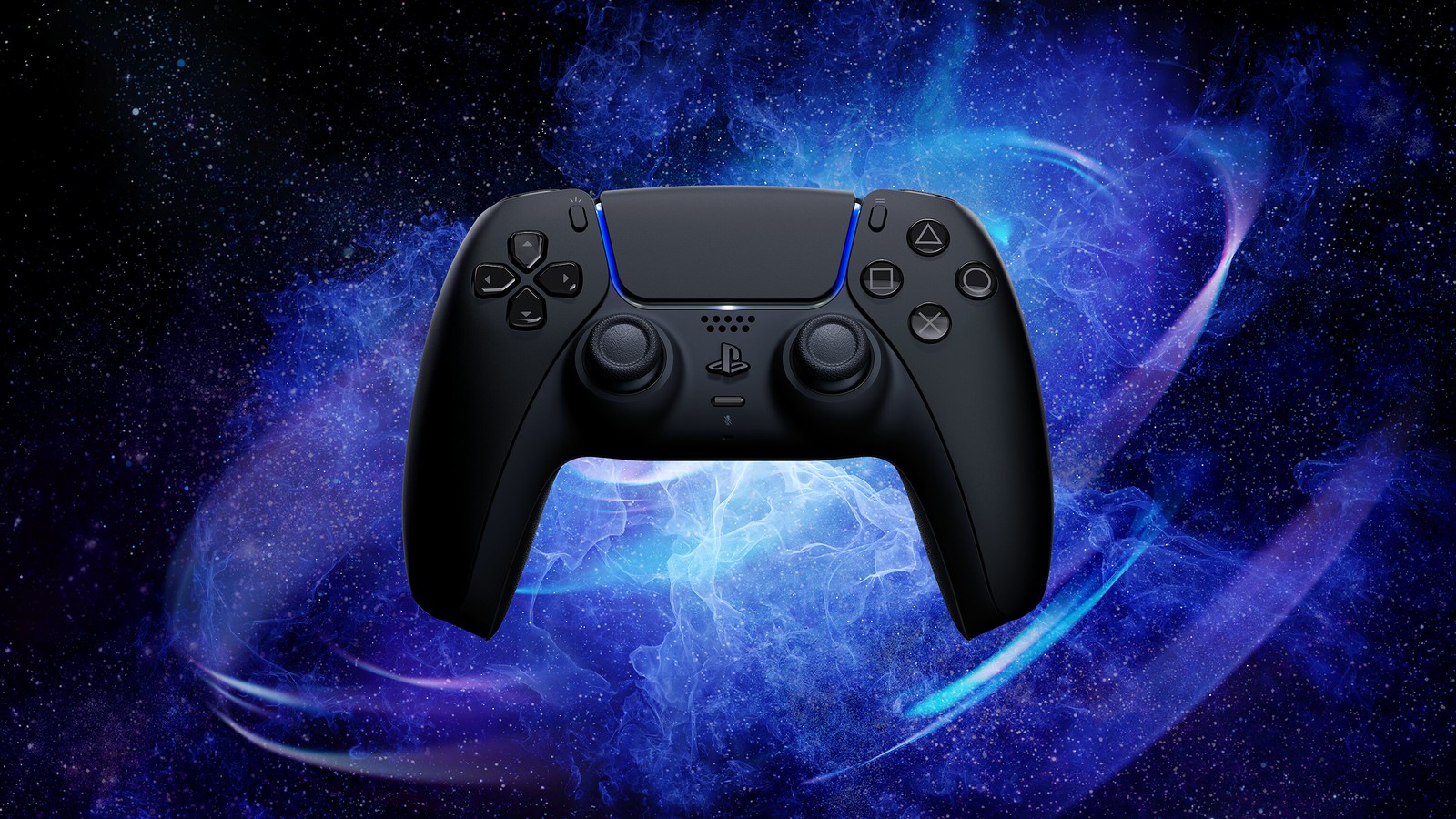 Which PlayStation controller to buy for iOS in 2022
Two years into the new PS5 and Xbox Series console generation means much better availability of the newer controllers. While I used to recommend a cheaper DualShock 4 before, the PS5 controllers get discounted fairly often, and we've seen some games even add in DualSense-specific features like The Gardens Between. The $10 increase in RRP over the PS4 controller can be negated with discounts and the likes, and I'd really recommend future proofing with the PS5 controller if you can buy it. Being able to charge with the same wire you use on iPad is definitely a bonus. I also recommend the newer Midnight Black edition. I love how it looks.
Amazon Link: PS5 DualSense Midnight Black
Should I buy an MFi Controller for iOS in 2022?
It still only makes sense to buy an MFi controller if you want something that grips onto your device like the Backbone One. I cannot recommend getting an MFi controller that has the same form factor as a PlayStation or Xbox controller in 2022. Those are cheaper and better overall with how Apple Arcade and other games on iOS and iPadOS support basically all controllers now. If you do want a grip-like controller, the Razer Kishi V2 and Backbone One are easy recommendations, with another option coming very soon.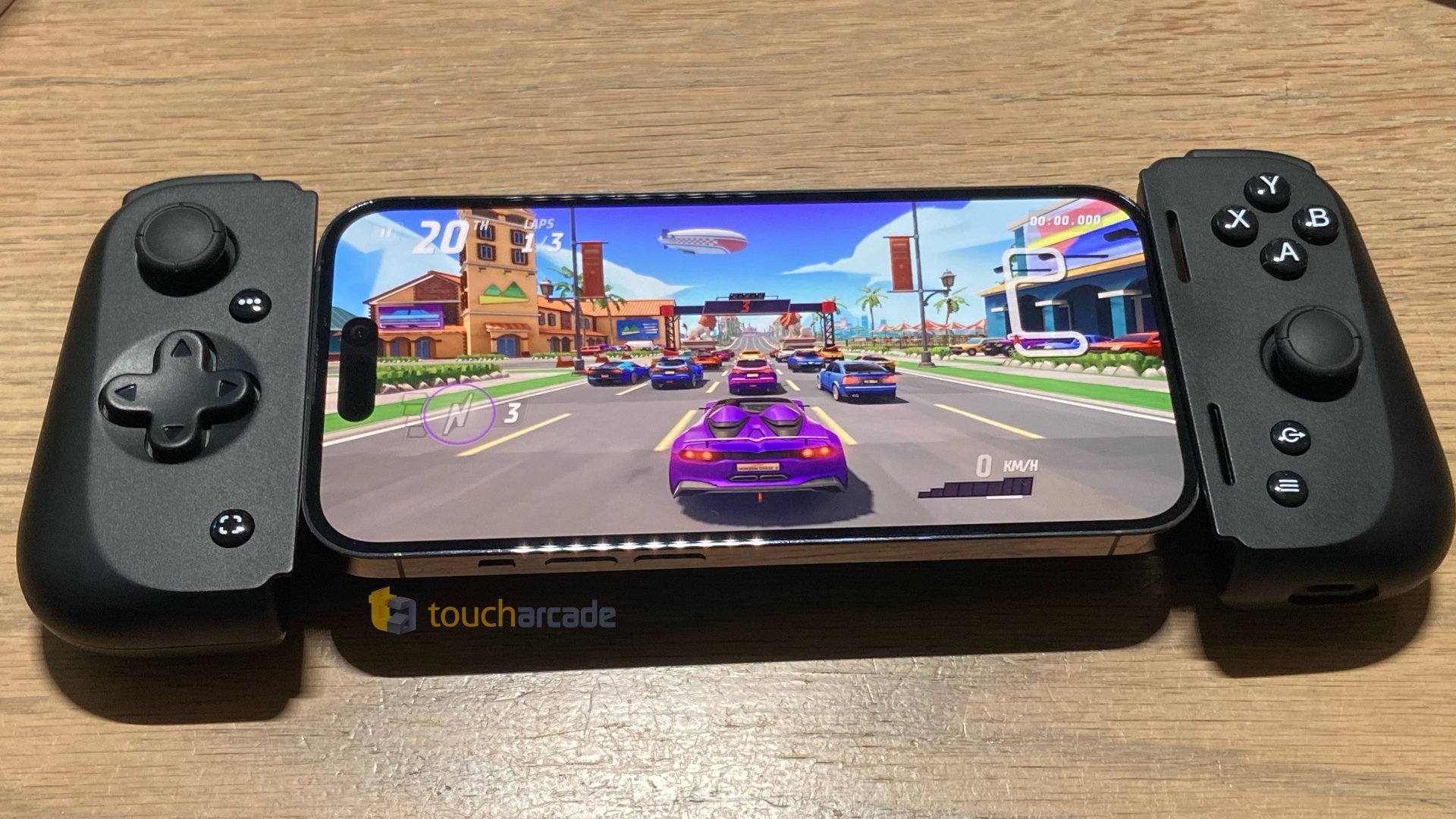 PS5 vs Xbox controller for iOS
If you recently got an iOS device and want the best controller for premium, free-to-play, and Apple Arcade games on the system, the Xbox Series X controller is the clear winner overall. It has the new share button functionality for screenshots and video capture and also has better button prompt support. The only downside that some don't even consider an issue is needing to use AA batteries or buy the battery pack. The big advantage is that the Xbox Series X|S controller is cheaper than the PS5 DualSense controller. That coupled with better support for button prompts makes it the best controller you can buy for iOS today with multiple color and customization options available as well.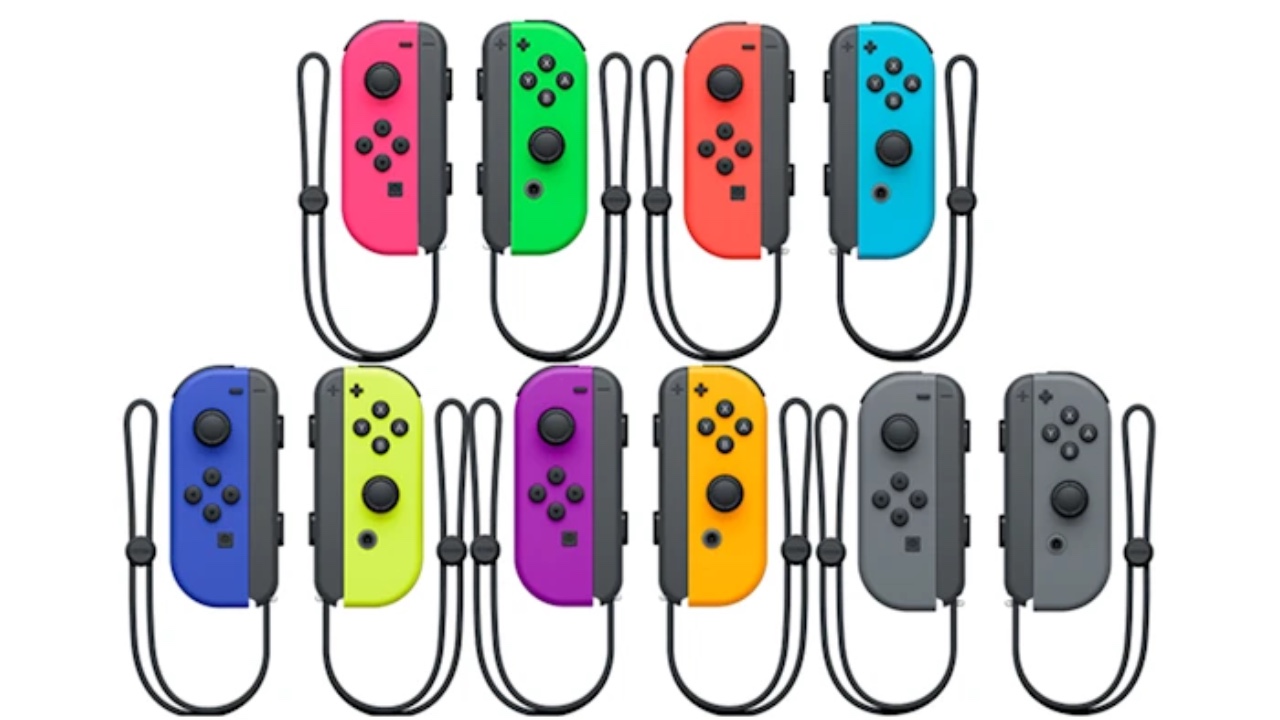 Nintendo Switch Joy-Cons and the Pro Controller on iOS 16 and iPadOS
Since iOS 16 (and iPadOS 16) is the first supported version of iOS with Nintendo controller support, there will still be some teething issues with games. Most games assume you're on an Xbox controller when it comes to button prompts, and not many display PlayStation prompts so far. The Switch prompts will be a bigger mess since ABXY are positioned differently on Nintendo and Xbox controllers. Right now, if you're ok with different prompt positions and already own Nintendo controllers while finding them comfortable (I know I love how comfortable split Joy-Cons feel wirelessly), you can use them natively on iOS 16 devices. I wouldn't go out of my way to buy them just for iOS and iPadOS right now.
Amazon Link: Nintendo Switch Pro Controller
PS5, Xbox Series X, and Nintendo Switch Pro Controller battery life on iOS
The PS5 DualSense controllers have an internal battery that charges through a cable. You can connect your DualSense controller to your iPad Pro USB C port and charge it as well. If you don't want to use a wire, you can get charging stands for it but you basically need to charge it and the battery life is pretty bad overall compared to the competition.
The Xbox Series X|S controllers do not have an internal battery and require two AA batteries. This lasts multiple times longer than the DualShock 4 and DualSense controllers but you still need external batteries. You can use rechargeable batteries or get a play and charge kit (with USB C) from Amazon but you're better off just buying AA batteries or rechargeable ones and replacing them when it loses charge because that ends up being much cheaper overall albeit more inconvenient.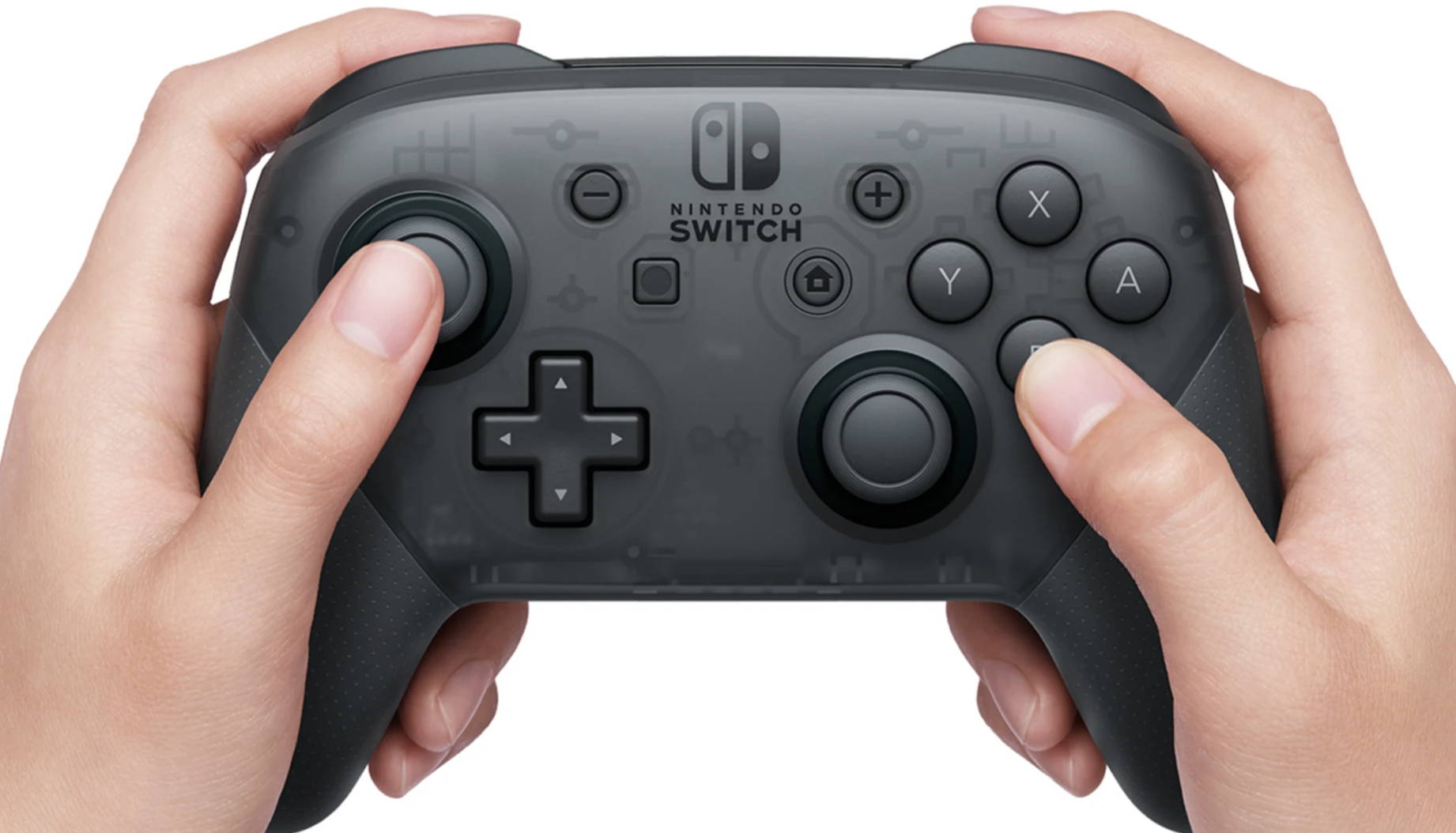 The Nintendo Switch Pro Controller has the best battery life out of all current controllers in my testing, and it charges via USB C just like the PS5 controller.
The Xbox, Nintendo Switch, and PS5 controllers show up under the battery widget on iOS and iPadOS. I own the Play and Charge USB C kit that lets me use the rechargeable battery pack in the controller and treat it like an internal battery but it didn't show me a charging indicator when I used the USB C cable and plugged it into the controller with the other side on my iPad Pro. The DualSense and Nintendo Switch Pro Controllers do show charging status through the widget though. This is a small thing worth considering.
Amazon Link: Xbox Play and Charge Kit USB C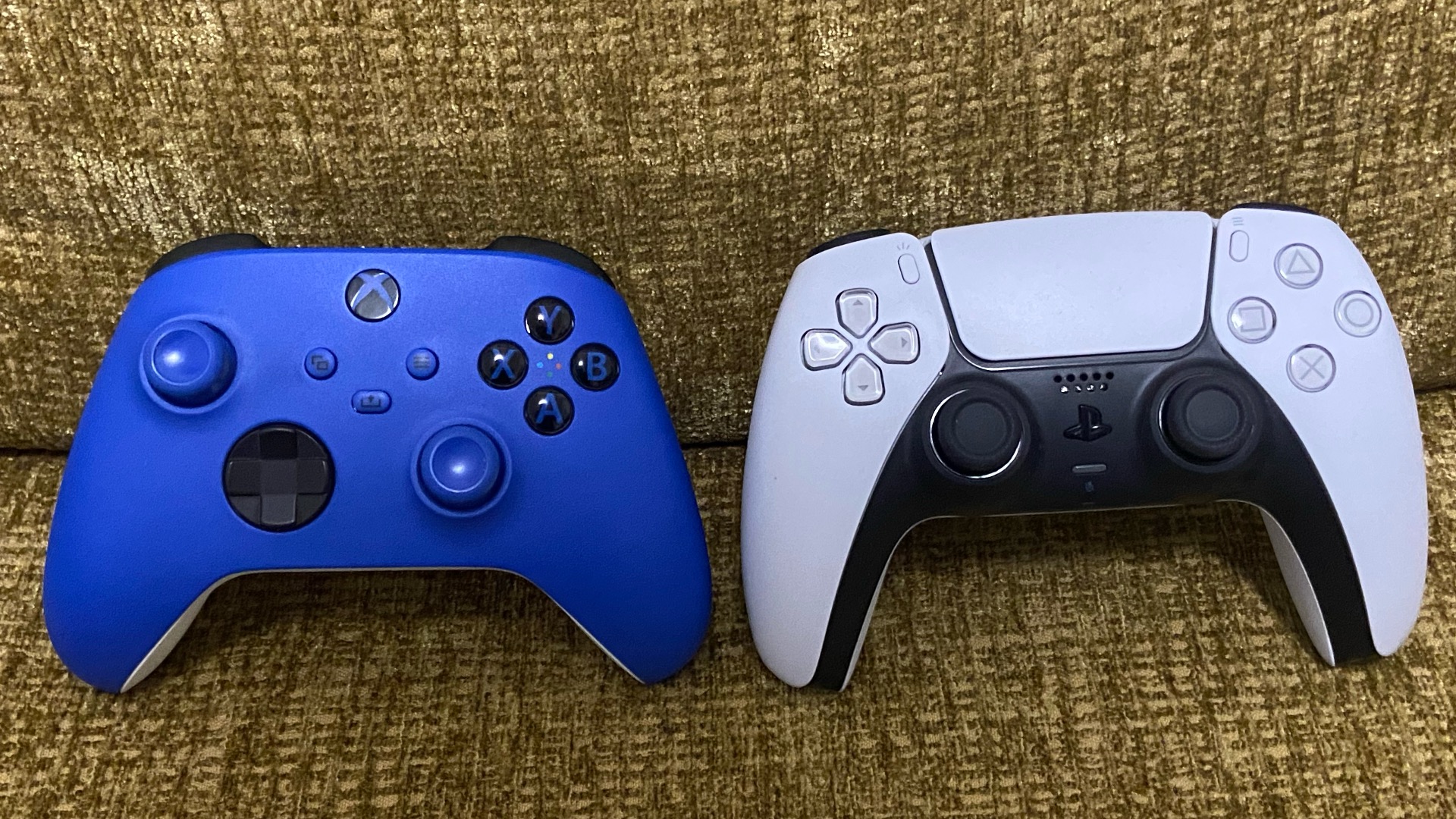 8BitDo Pro 2 for iPad and iPhone – is it worth getting?
While not officially advertised, if you set your 8BitDo Pro 2 to "A" on the bottom through the slider that has 4 options with S being Switch, X being Windows, etc. It will show up as a DualShocke 4 controller when set to A, and it works flawlessly on iPadOS 15.7 on my iPad Pro right now in Apple Arcade and regular games. This is my current favorite controller for use with Switch and Windows, and having it work on iOS and iPadOS is a big bonus.
Amazon Link: 8Bitdo Pro 2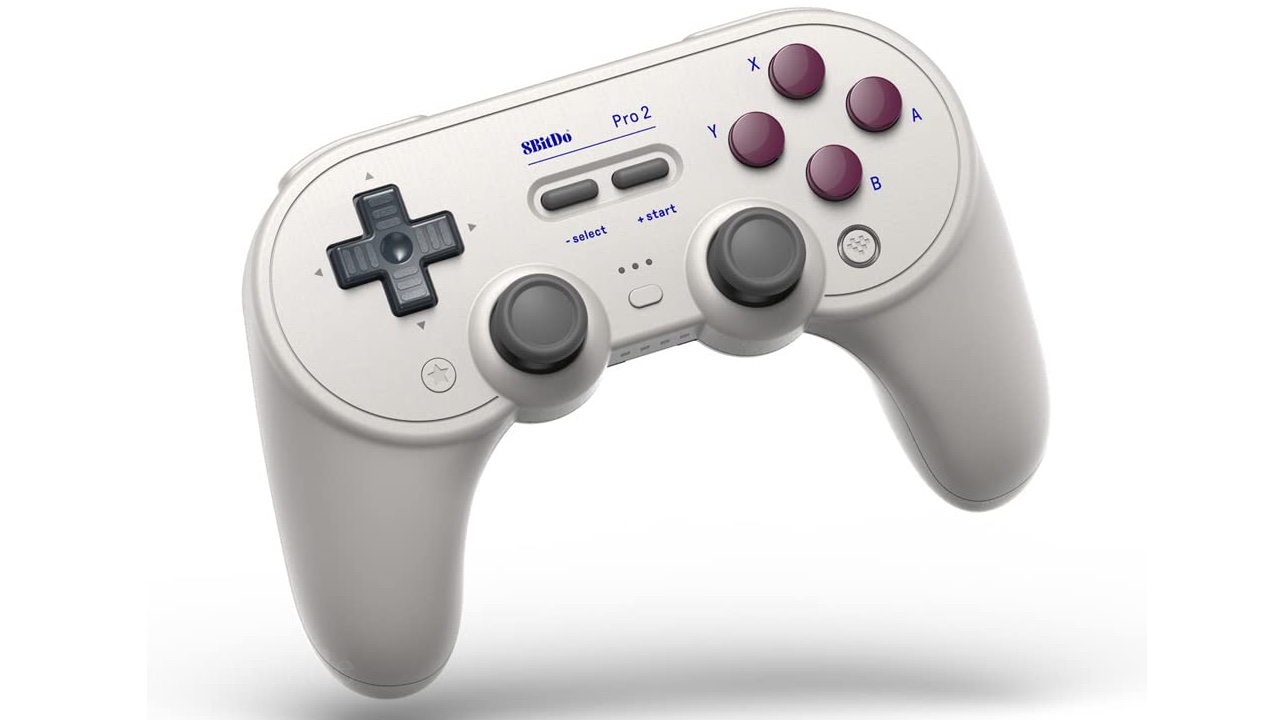 I still can't believe how far we've come on iOS and iPadOS with controller support over the last few years. We are now at the point where Apple sells PlayStation and Xbox controllers in its stores and MFi controllers have finally reached the level of quality you'd hope for from something priced at $99.99. While iPadOS 16 is coming next week, hopefully this controller guide helps you find the best controller for your needs on iPhone and iPad in 2022. I'll revisit this through the year if we have more controllers and updates that improve gaming on Apple devices.
Disclaimer: TouchArcade may earn a small commission from purchases made using the affiliate links above.