When iOS 13 released, iPhone and iPad finally had proper controller support with PS4 and Xbox One (not all) controllers supported. This was a huge deal because it removed some of the major barriers not just for customers but also developers on the platform relating to controllers. Developers don't have to worry about putting in the effort being wasted given how popular PS4 and Xbox One controllers are and people playing don't have to go out of their way to buy a more expensive controller with how cheap PS4 and Xbox controllers get every few months.
Apple has also slowly started making the App Store more friendly with controller support detailed on game pages and with Apple Arcade, more games than ever on iOS and iPadOS have controller support. With iOS 14.5 and iPadOS 14.5, Sony's new PS5 DualSense controller and Microsoft's new Xbox Series X|S controllers are both supported on iOS and iPadOS. The support here is above what I expected with the ability to remap buttons per application, use the new controller social buttons, and more. While many people likely already have a controller, I wanted to help those who don't find the best one for their own use case to play on iOS and iPadOS with so many options available now.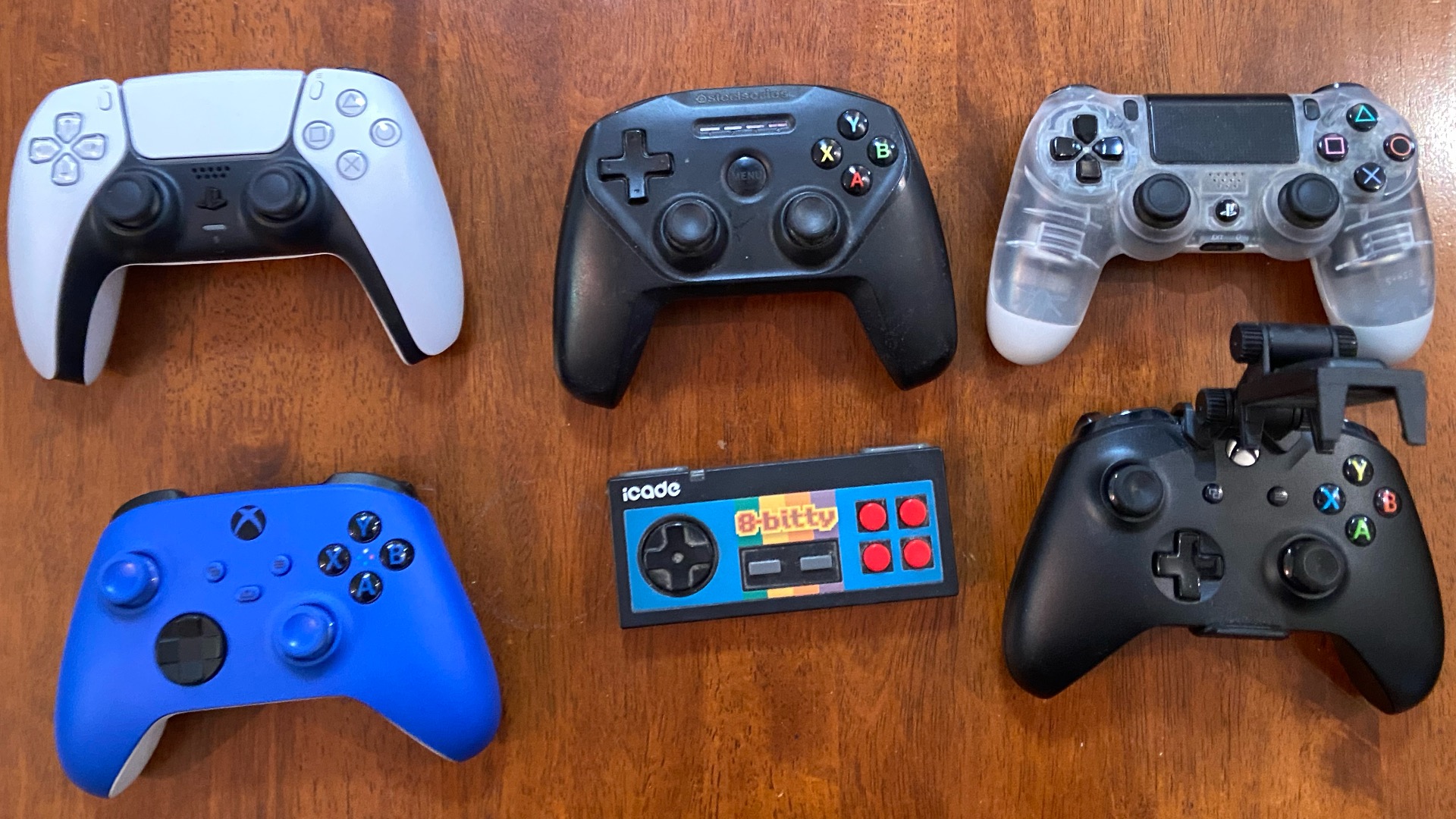 Which is the best controller to buy to play iOS games only
If you don't own a console and just want the best controller available for just iOS games, the one for you is the new Xbox Series X|S controller. When I did my iOS 13 Controller Buyer's Guide, I recommended the Xbox One S controller but this new Xbox Series X|S controller is a big step up in some important places. The Xbox Series X|S controller has the same advantages like better support for button prompts and new ones like the new share button working perfectly in my testing across games. The Xbox Series X|S controller has the added benefit of being better supported across PC games as well since most PC games are built with Xbox button prompts and those usually translate well to mobile ports. The upgraded d-pad, improved triggers, and textured grip all add up to make the Xbox Series X|S controller well worth it.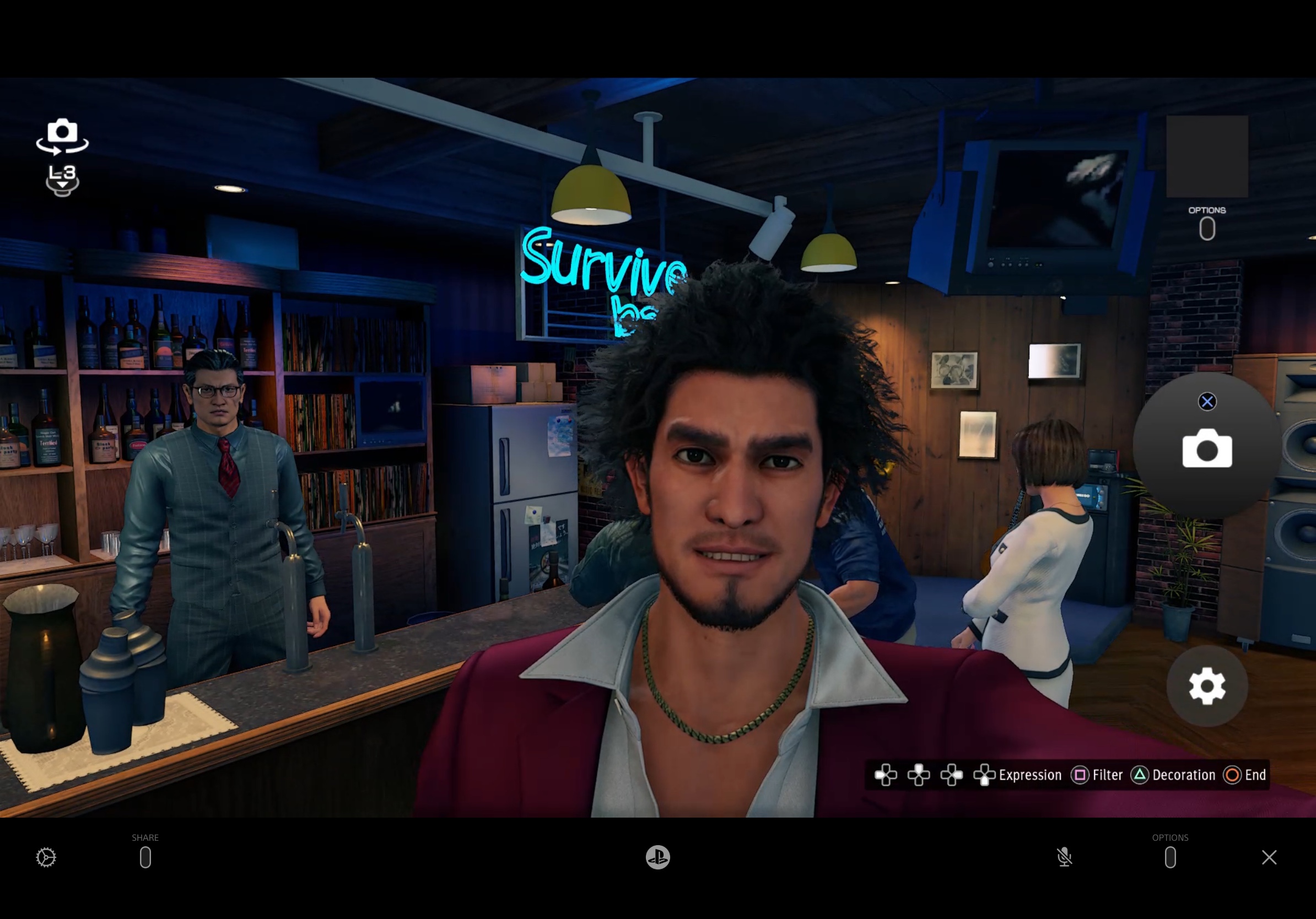 If you already own a PlayStation console, you probably will look into PS Remote Play at some point. That will obviously work best with a PS4 controller. Back when iOS 13 shipped, I was hoping more games would be updated for PS4 button prompts but the support is still negligible compared to games with generic prompts or Xbox controller prompts. As of now, Sony's PS Remote Play app hasn't been updated to natively support the DualSense controller features despite the controller working. I tested it across Yakuza: Like a Dragon and Atelier Ryza 2 and had no trouble. Hopefully Sony updates the app soon. If you already have a PS5 with a DualSense controller, it works in the iOS games I tested albeit with some instances of the games not detecting until I force quit and launch the game again. The games that do support button prompts for the PS4 controller displayed those for the DualSense controller.
Amazon Link: PlayStation 5 DualSense Wireless Controller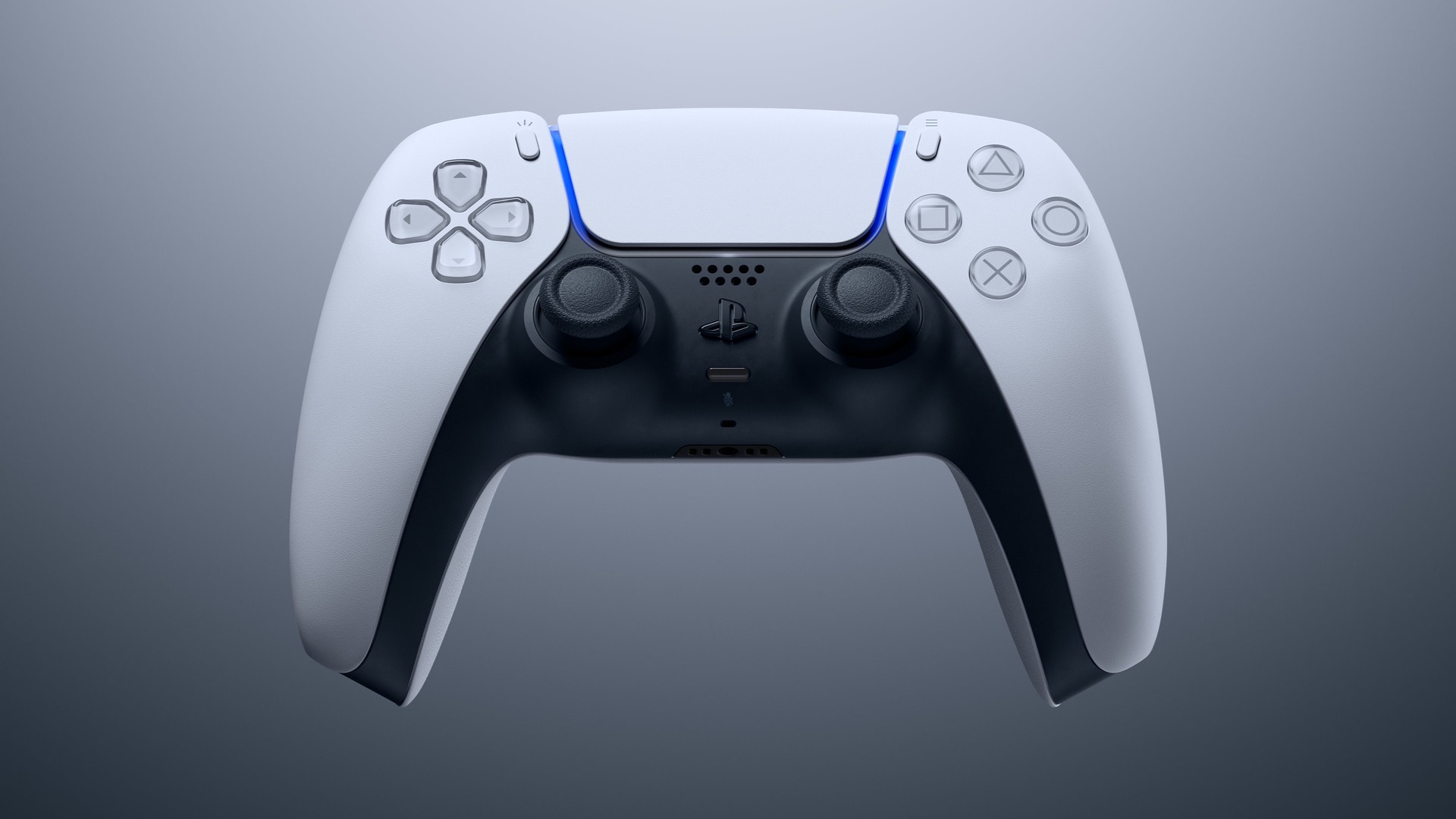 Is it worth buying a PS5 controller if you already own a PS4 controller for iOS
As of now, the only reason it would be worth buying the more expensive PS5 controller to replace your existing PS4 controller is the controller hardware. I prefer the in-hand feel of the controller and the buttons. Games and Sony's own PS Remote Play don't use all the DualSense features right now so this will basically be like an upgraded PS4 controller on iOS. I also like that I can charge the DualSense controller with the same wire I use to charge my iPad Pro from the iPad's USB C port. Overall, I wouldn't pay full price to upgrade to a PS5 controller from the PS4 one for just iOS gameplay.
Amazon Link: PlayStation 4 DualShock Wireless Controller
Which controller to buy on iOS if you want to use Steam Link
If you play games on Steam, you likely already have an Xbox One controller. If you want to buy a new one for iOS 14.5, you're better off buying an Xbox Series X|S controller or sticking to your existing Xbox One controller. This ensures the button prompts in games are the same for you on both PC and iOS. The Xbox Series X|S controller improvements and enhancements over the Xbox One controller make it worth buying if you don't already own one because the share button works to take screenshots and record video on iOS 14.5 and iPadOS 14.5 as well.
Amazon Link: Xbox Series X|S Wireless Controller
Which is the best iOS controller for xCloud?
While Microsoft has only finally started sending out invites for xCloud on iOS and iPadOS, the public release hasn't been dated yet. The best controller in this situation is also the Xbox Series X|S controller since it natively works for Xbox One, Xbox 360 (backward compatibility), original Xbox (backward compatibility), and Xbox Series X|S games on not just the hardware but now on iOS and iPadOS.
Xbox Elite Controller Series 2 for iOS
While the original Xbox Elite Controller remains my favourite controller of all time, it doesn't work on iOS and iPadOS since it doesn't use Microsoft's newer wireless tech that allows controllers to pair via Bluetooth. The Xbox Elite Controller Series 2 does work but seems to have more hardware issues from whoever I know who owns it. If you enjoyed the original Elite controller and want the new one, consider buying it assuming you can get easy replacements if needed. It is more expensive than the prior controller and in its current state, lacks the new share button from the Xbox Series X|S controller.
Which Xbox controller to buy for iOS in 2021
Right now, the Xbox Series X|S controller is available in a few colours but there's no functional difference. The Xbox One controller on the other hand, has a ton of colour variants with some having a textured grip. The overall best Xbox controller to buy on iOS in 2021 is any of the Xbox Series X|S controllers. Go with whichever colour you like the most. I love the blue controllers Microsoft uses so I got the new Shock Blue Xbox controller. All the Xbox Series X|S controllers denoted as the "Xbox Wireless Controller" (look for the share button on the packaging) have the same features. Some of them ship with a USB C cable while others don't so check on that if it is important to you. Consider getting a clip for the controller if you're gonna play on iPhone like the MOGA officially licensed Xbox grip.
Amazon Link: Xbox Series X|S Shock Blue Wireless Controller
Amazon Link: PowerA MOGA Mobile Gaming Clip 2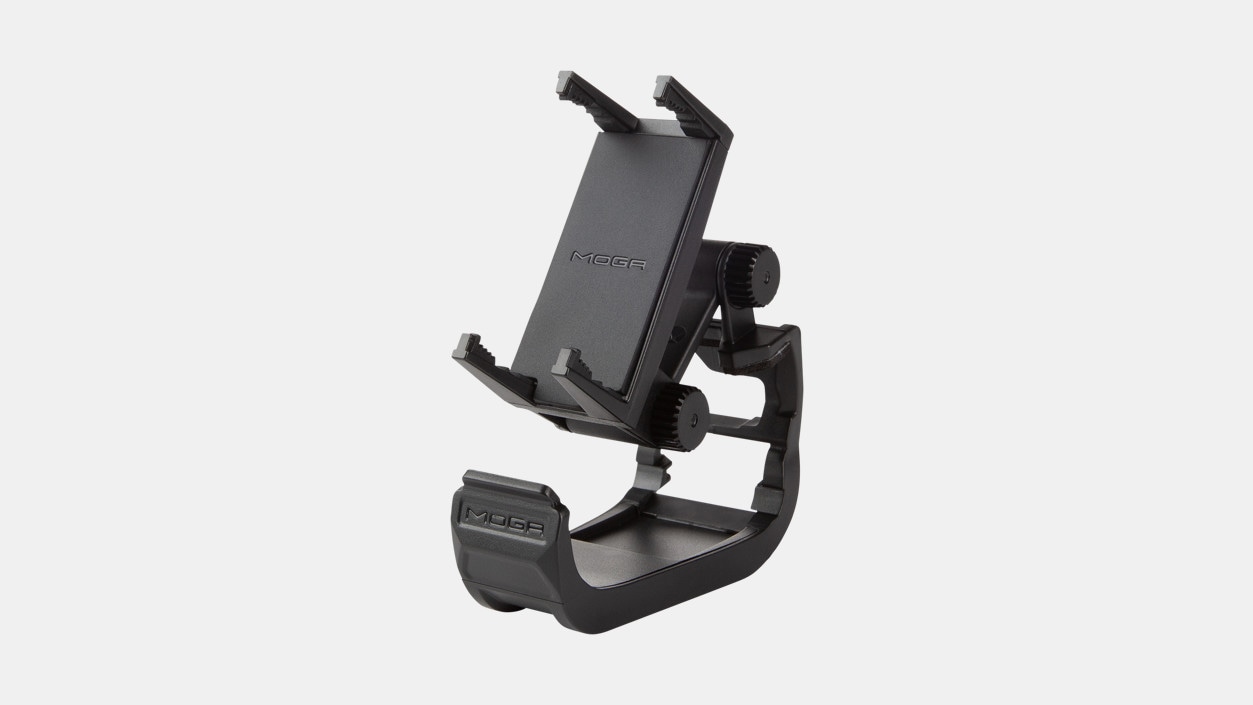 Which PlayStation controller to buy for iOS in 2021
Just like the DualShock 4 before, the DualSense controller for PS5 is drastically limited compared to the Xbox options. You have just one option for the DualSense controller right now which is the standard white one. The DualSense controller is $10 more expensive than the RRP for the DualShock controller as well. If you foresee yourself ever getting a PS5 in the future, the DualSense will be the better purchase in the long run. If you just want to get something for iOS and have no intention of ever buying a PS5, the DualShock 4 is cheaper and works the same right now.
Should I buy an MFi Controller for iOS in 2021?
It still only makes sense to buy an MFi controller if you want something that grips onto your device like the Backbone. I cannot recommend getting an MFi controller that has the same form factor as a PlayStation or Xbox controller though. Those are cheaper and better overall with how Apple Arcade and other games on iOS and iPadOS support basically all controllers now.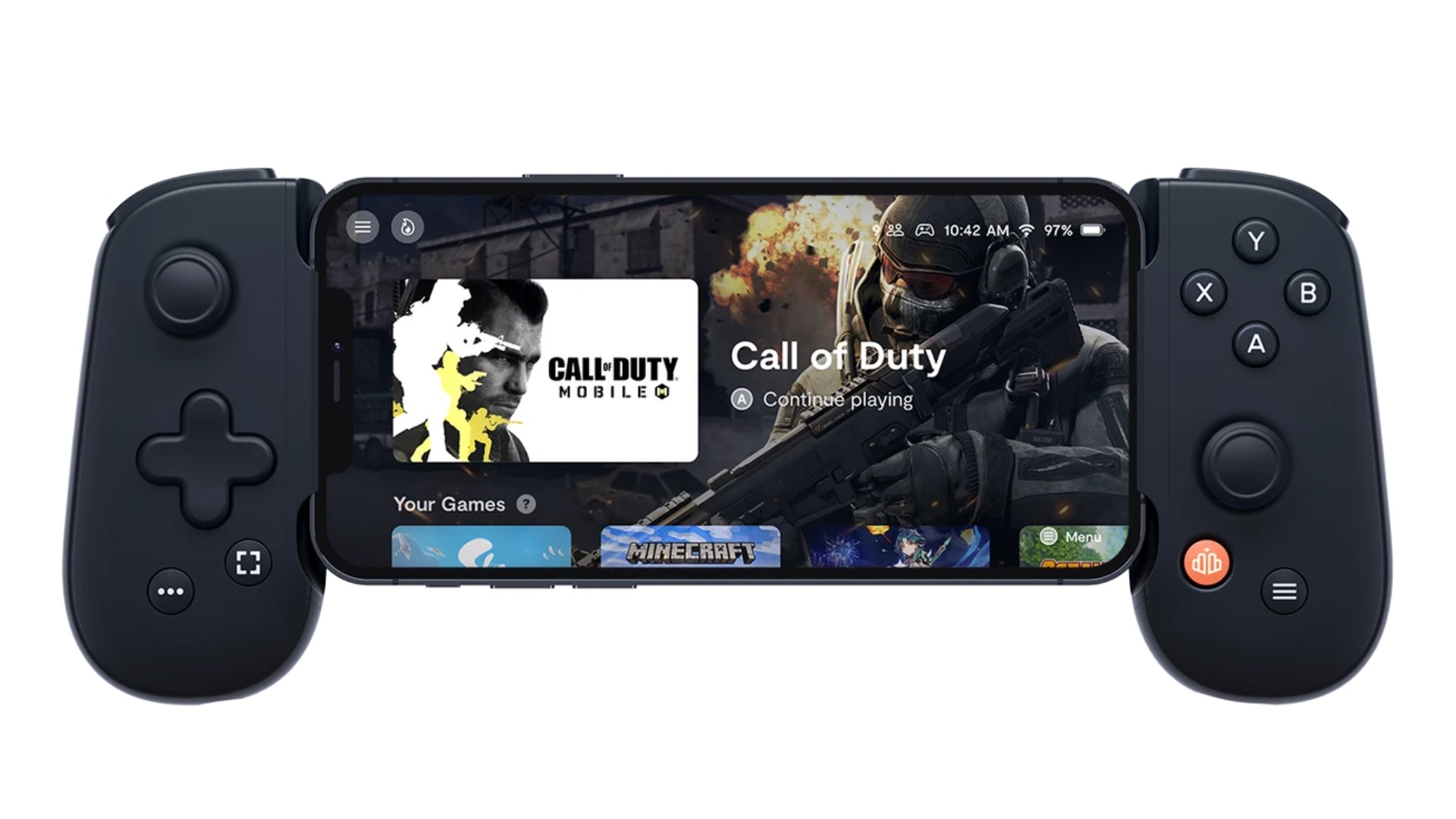 PS5, Xbox Series X, PS4, and Xbox One controller battery life on iOS
The PS4 DualShock 4 and PS5 DualSense controllers have an internal battery that charges through a cable. You can connect your DualSense controller to your iPad Pro USB C port and charge it as well. If you don't want to use a wire, you can get charging stands for it but you basically need to charge it and the battery life is pretty bad overall for both PS4 and PS5 controllers.
The Xbox One and Xbox Series X|S controllers do not have an internal battery and require two AA batteries. This lasts multiple times longer than the DualShock 4 and DualSense controllers but you still need external batteries. You can use rechargeable batteries or get a play and charge kit (there's a new one for the Xbox Series X|S controller) from Amazon but you're better off just buying AA batteries or rechargeable ones and replacing them when it loses charge because that ends up being much cheaper overall albeit more inconvenient.
Both the Xbox and PS5 controllers show up under the battery widget on iOS and iPadOS 14.5. I own the Play and Charge USB C kit that lets me use the rechargeable battery pack in the controller and treat it like an internal battery but it didn't show me a charging indicator when I used the USB C cable and plugged it into the controller with the other side on my iPad Pro. The DualSense does show charging status through the widget though. This is a small thing worth considering.
It is going to be interesting seeing how soon many games get updated to add button prompts for the two most popular controllers out there. I have both platforms and will be using a dedicated Xbox One S controller for all non PS4 Remote Play things on iOS.
Amazon Link: Xbox Play and Charge Kit USB C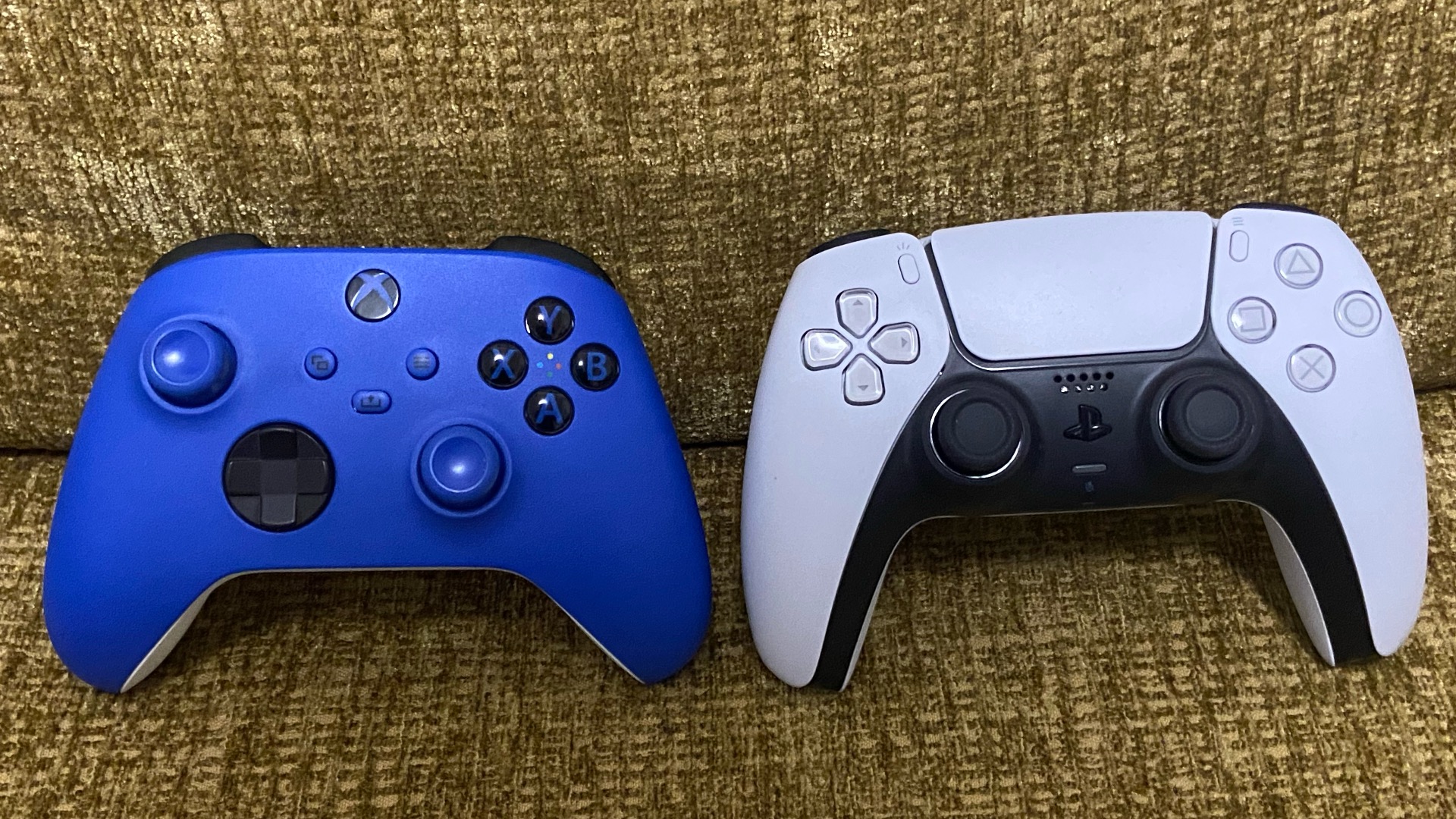 PS5 vs Xbox Series X controller for iOS
If you recently got an iOS device and want the best controller for premium, free-to-play, and Apple Arcade games on the system, the Xbox Series X controller is the clear winner overall. It has the new share button functionality for screenshots and video capture and also has better button prompt support. The only downside that some don't even consider an issue is needing to use AA batteries or buy the battery pack. The big advantage is that the Xbox Series X|S controller is cheaper than the PS5 DualSense controller. That coupled with better support for button prompts makes it the best controller you can buy for iOS today.
I'm very curious to see if and how developers work with the DualSense feature set for improved haptics and immersion. As of now, the future of controller gaming on iOS and iPadOS are brighter than ever before and hopefully Apple continues to improve support with each new version of iOS, iPadOS, and tvOS.
Disclaimer: TouchArcade may earn a small commission from purchases made using the affiliate links above.