I'm going to get it out the way before the inevitable comparisons are made – Oceanhorn 2: Knights of the Lost Realm looks a lot like Zelda. Whether it's the dungeon-crawling gameplay, the radial item selection menus taken directly from Skyward Sword or the blue-cloaked, sword-wielding protagonist, Oceanhorn 2 wears its Nintendo reverence on its sleeve. Now these tiresome parallels have been drawn, does any of this mean I'm any less excited for Oceanhorn 2? When there's a hookshot involved, that's certainly a stupid question. In their sequel to one of 2013's best games in the original Oceanhorn, Cornfox & Bros have gone to the next level to create a beautiful cel-shaded world that looks unlike anything we've seen on the App Store to date. With the promise of some stunning locales to explore and a variety of tools to take down the terribly ominous bandits sprawled across the land, Oceanhorn 2 is the epitome of the premium mobile title, and the new GDC demo trailer is another reason to get extremely excited.
One particularly interesting aspect that I think distinguishes Oceanhorn 2 from other similar titles is its more nuanced and in-depth emphasis on combat. Rather than enemies taking a few hits to go down, or instead of them just having a generic health bar, it seems your opponents have both life and also stamina points that do not drain as quickly as you'd expect. With an arsenal that offers guns as well as your traditional melee weapons, the evolution of combat in Oceanhorn 2 could lead to dungeons that challenge not only puzzle know-how, but also your tactical fighting ability. Even though the frame-rate isn't particularly slick, and The Internet repeatedly tells me this is apparently A Bad Thing, considering this is running on an iPhone 7 Plus I'm awfully impressed by the detail and lighting in Oceanhorn 2's trailer, considering the device's relative age. I can only imagine how incredible Oceanhorn 2 will look on the iPhone X – and maybe I'll actually be able to afford one by the time the game comes out.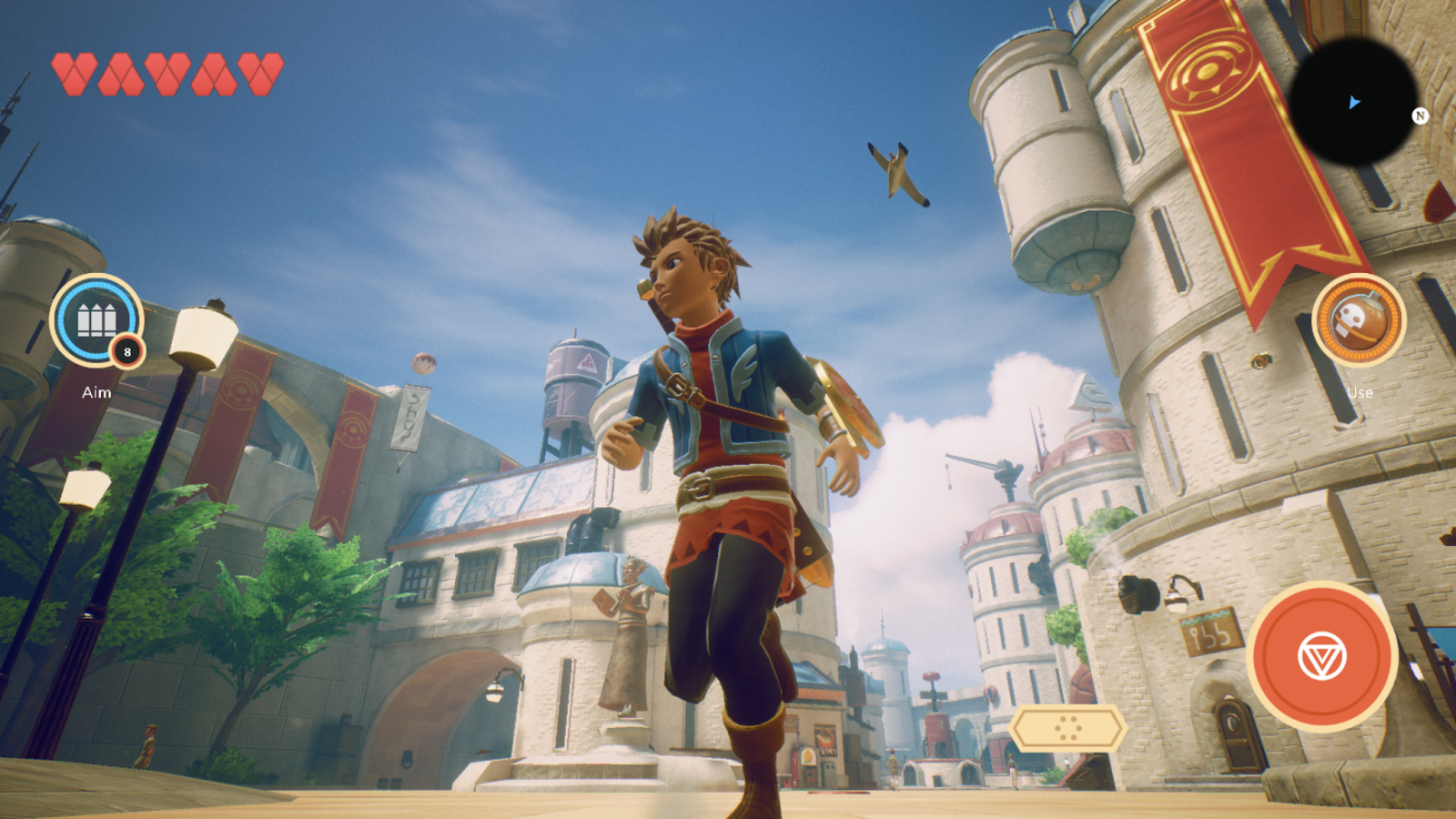 Speaking of release dates, the developers have repeatedly reiterated that the game is 'still far from being finished', and I'd be surprised to see Oceanhorn 2 release before the holiday season, if I'm honest. If the GDC trailer is anything to go by, however, it'll certainly be worth the wait. Let us know your own impressions on the game's forum thread, and if you're lucky enough to be at GDC 18, be sure to give Oceanhorn 2 a try at the Unreal Engine booth.