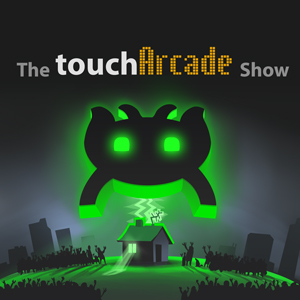 On this week's episode of The TouchArcade Show, we make a big-time effort to stay on the topic of iPhone, iPad, and iPod touch. At the top of the show, we talk about Bloodmasque and what makes it so hilarious. We also give some time to a couple of updates, including the now-released Ridiculous Fishing update. Also, we lay down some thoughts on emulation and the now-closed Enterprise loophole folks were using.
Later, we discuss Riptide GP2 and our fond memories of wave racing games (and N64 titles in general). We also dive into some news items, including the reveal of Angry Birds Star Wars II, the fact that EA is now making more money on the App Store than Origin and some other good stuff.
If you'd like to listen this week, just hit one of the links below. You could also throw down a subscription on iTunes and Xbox Music. iTunes in particular is rad because you'll get the latest episodes in the background and instantly.
iTunes Link: The TouchArcade Show
Zune Marketplace: TouchArcade.com Podcasts
RSS Feed: The TouchArcade Show
Direct Link: TouchArcadeShow-114.mp3, 35.3MB
As always, thanks for listening and here are your show notes. Have a good weekend, guys!
GAMES
FRONT PAGE
---
This week's episode of the TouchArcade Show is sponsored by Big Fish Games's Dark Manor.

Dark Manor: A Hidden Object Mystery, Free Set in ghostly New Orleans in the 1920's, Dark Manor is a beautifully crafted hidden object game for iPhone and iPad. It fuses hidden object challenges with strategic simulated world creation.
Dark Manor launched on June 27th and is rated 4 out of 5 stars on iTunes with over 4,300 ratings. The game features Hi-Depth(tm) scenes with parallax scrolling and fully transformative day and night modes. Designed for all levels of players, anyone can instantly jump into the action for free, with no unlock required, for endless hours of game play.