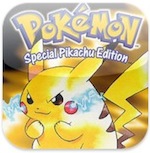 Apple's Developer Enterprise Program is pretty cool because it allows testers, creators, and media to download and install apps without having to mess with UDIDs or provisioning profiles. Basically, you just download an app via your device's browser and, bam, you've got whatever app the developer wants you to have, simple, easy and fast. But, it's also an exploitable program, as ReadWrite is pointing out with an article about how loopholes are allowing a GBA emulator onto the iOS platform. In brief, there's a new-ish emulator in town and anyone can download it without having to jailbreak because of how the Enterprise system works.
ReadWrite's article is a super informative read, so give it a shot if you're wondering the hows and whys. For the most part, all of it comes back to how open and easy Apple's Developer Enterprise Program is to users.
It's incredibly likely that Apple won't be happy with someone using their beta testing stuff to do this, so we expect the door to be closed in the near future. Until then, though, folks can play Pokemon and Mario on their phones — though, we'll note that they're doing so at their own risk. The whole reason iPhones and iPads have so much protection is to prevent problems.
[via ReadWrite]