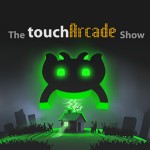 This week on the TouchArcade Show, we make fun of angry Internet comments. We also toss a lot of time to Vote, Chair Entertainment's political hack-and-slash video game. In our actual games section, we dive into the latest, greatest, and best in iOS: Dragon Island, Infinite Warrior, Window Warrior, and Mikey Shorts all get some time in the spotlight.
In our second half, we dive into our Warhammer hopes and dreams, as I get excited about Games Workshop embracing phones and tablets. We also discuss Plants vs. Zombies and our feelings on what appears to be some struggles at PopCap Games.
There's much more of course. If you'd like to listen, punch these links below. If you'd like to subscribe and get our content the second its released wide on the web, you can do so via iTunes and Zune Marketplace.
iTunes Link: The TouchArcade Show
Zune Marketplace: TouchArcade.com Podcasts
RSS Feed: The TouchArcade Show
Direct Link: TouchArcadeShow-066.mp3, 39.7MB
Here are your show notes:
GAMES
FRONT PAGE