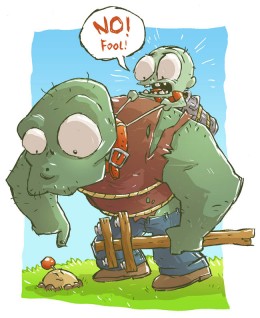 An actual sequel to Plants vs. Zombies ($0.99) is in the works, creator PopCap Games revealed in an e-mail this morning that contained no actual, meaningful details about the game aside from its projected release window: late spring 2013.
As with most follow-ups, Plants vs. Zombies 2 will include a new setting, new scenarios, and "new features." Oddly, no platforms have been announced, but we're going to go out on a limb here and assume an iPad and iPhone version is in the works.
Plants vs. Zombies debuted on PC, but it made its way to every viable platform. We were particularly impressed with the touch versions, as they worked spectacularly well and dished out a similar experience to that of the original.
[image via dhstyle, deviantart]