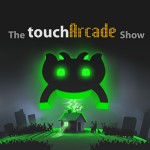 It's a return to form on this week's episode of The TouchArcade Show. Join the regular cast and crew as they discuss the latest, hottest, hippest, and awesomest in iPad and iPhone gaming. In our games segment, we break down Gasketball, the new Pitfall, Trainz Driver, and a few other notables. Later, we ask why people are cooling on the iCade and address other pressing issues, like, uh… the best XBLA games, ever.
If you'd like to listen to us this week, please do so via these handy-dandy links below this block of text. If you'd like to hear us the SECOND we release a new podcast wide on the Internet, consider subscribing to us on iTunes and Zune.
iTunes Link: The TouchArcade Show
Zune Marketplace: TouchArcade.com Podcasts
RSS Feed: The TouchArcade Show
Direct Link: TouchArcadeShow-064.mp3, 38.1MB
Oh! And thanks for all the awesome feedback, questions, and ratings lately. We really, really appreciate it. Show notes!
GAMES
NEWS
---
This week's episode of The TouchArcade Show is sponsored by Medal Bound.
Medal Bound, Free Let the games begin! Sports game developer HB Studios has released MEDAL BOUND, a FREE sports management game where players can build their own superstar team of athletes from the ground up and guide them to glory on the podium.
In Medal Bound, a retired coach takes on the challenge of training athletes to bring home the gold. Athletes can train for Track, Cycling and Aquatics and for only $0.99 you can add: Martial Arts, Gymnastics and Field.
HB's portfolio of games includes several major sports franchises including EA Sports FIFA 12, EA Sports Madden NFL 13 and NBA Baller Beats among others. Medal Bound is available for free worldwide on the App Store.