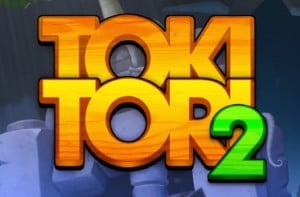 It was way back in October of last year that Two Tribes announced a sequel to their fantastic puzzle platformer Toki Tori ($0.99). It was at a super early stage in its development back then, but it looks like Two Tribes has been making some pretty big strides with the title since. Recently, they released the very first trailer for Toki Tori 2 which actually shows what the game is like in action.
Here's the thing, though. Technically, Toki Tori 2 has only been officially announced for Steam and more recently for the Wii U. That's sort of appropriate as the original Toki Tori debuted on the Game Boy Color and 7 years later its enhanced remake on the  WiiWare downloadable service.
So, while the trailer below is more for the Steam and Wii U versions, Two Tribes assures us that iOS and Android versions are still something they're planning on doing following the initial release on desktop and console. Of course if the game does disastrously, mobile versions may never materialize. But given the quality of the original I think they'll do just fine.
At any rate, it's nice to see an actual video of what Toki Tori 2 will be like. It appears to have far more expansive and elaborate levels than the first game, as well as more clever puzzle elements and fantastic visuals. We'll keep our fingers crossed for that iOS version becoming a reality, and I'm sure that politely but firmly voicing your desire for the sequel on your iOS device in the Toki Tori 2 thread in our forums couldn't hurt either.