There are very few things that really escape the insular box of E3 news. New games, new developers, even new consoles seem to float just on the surface rather than make a big enough splash to warrant coverage outside of the gaming blogosphere these days. Epic games is cashing in on the amazing uptick it has seen in its popularity with their Party Royale Celebrity Pro-AM at E3. 50 Celebrities and 50 Pro Gamers will be duking it out in a team event teams have not even been finalized yet so there is a ton of speculation on who is involved and what sort of crazy hijinks will ensue.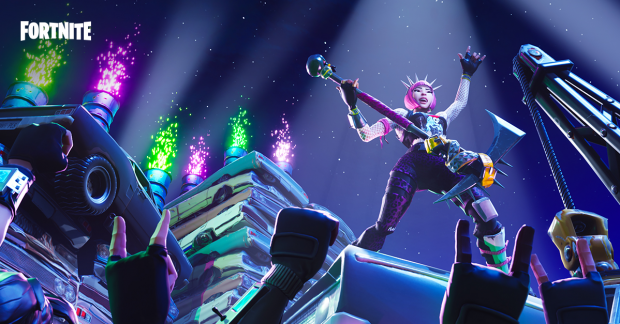 If you are sitting there reading this article and understandably wondering, well…. this is absurd. I agree. It is. But probably for a different reason. If you think the names in the title are too outlandish or far fetched, maybe you didn't realize that just a few days ago, Fortnite player Ninja actually invited and played with Drake on stream. There is really no name that is off limits here with how popular Fortnite is right now. Maybe Wolf Blitzer or Alfonso Ribeiro will end up being on a team with Video Game Dunkey. I'd personally love a Trump x2 team(that would be Hearthstone player Trump, and Eric Trump, obviously). Or perhaps let's get a certain ex-president involved?
imagine if Obama just decided to stream Fortnite one evening

— Annapurna Interactive (@A_i) March 15, 2018
This thing is shaping up to be one of the greatest instances of cross-cultural mixups since the Harlem Globetrotters showed up to help Scooby and the gang solve a mystery. The only thing that is for sure is that this is going to be big. The sheer amount of moments this has the potential for making is amazing. Can Epic pull this off by June and who is going to be involved? Toss your votes in the comments and let's see who ends up randomly guessing the most unexpected guest!