If it wasn't already, Fortnite is officially a mainstream phenomenon. After last night's stream where Drake played with Twitch streamer Ninja, and broke the individual channel viewership record on Twitch, the game is at a new zenith in popularity.
While PUBG is the obvious origin point for the popularity of battle royale as a game genre, Fortnite has officially overtaken PUBG, and is now approaching critical mass levels, particularly after Drake and company helped get people talking about the game during the Ninja stream. It's amazing what free-to-play can do, folks: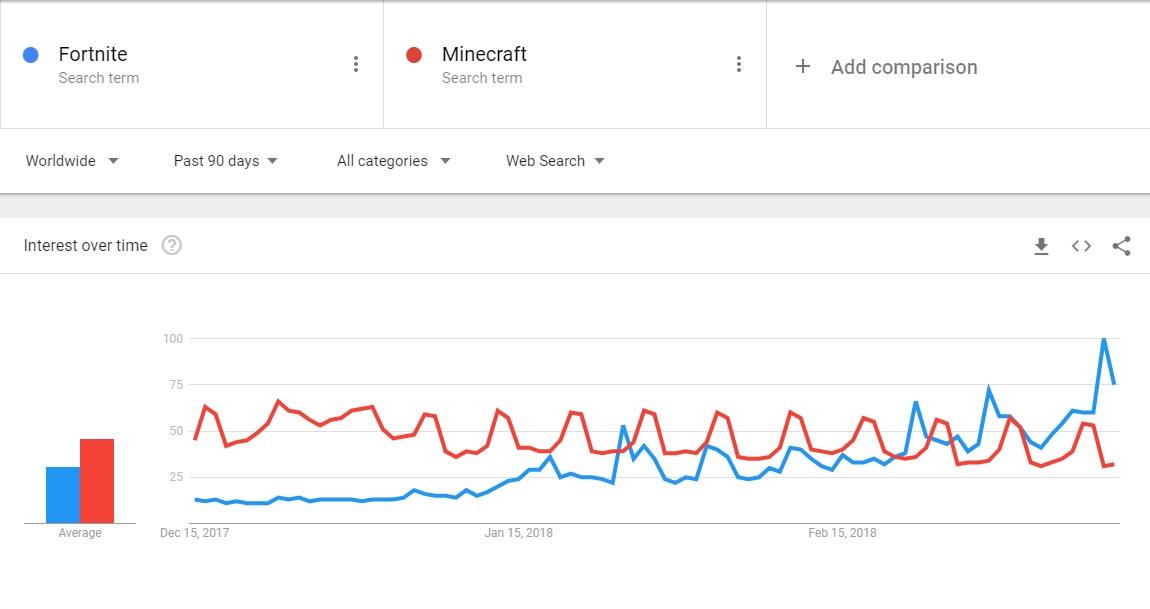 How does Fortnite compare to perhaps the defining game of the 2010s, Minecraft? Uhh, quite well, it turns out. Fortnite already was a bigger trend than Minecraft in February, and its recent events have the game being easily the most-talked about game, period. Certainly, there's room for it to even out once some of the hype around the game after its mobile announcement and Drake association fizzle out, but Fortnite sure looks like it is here.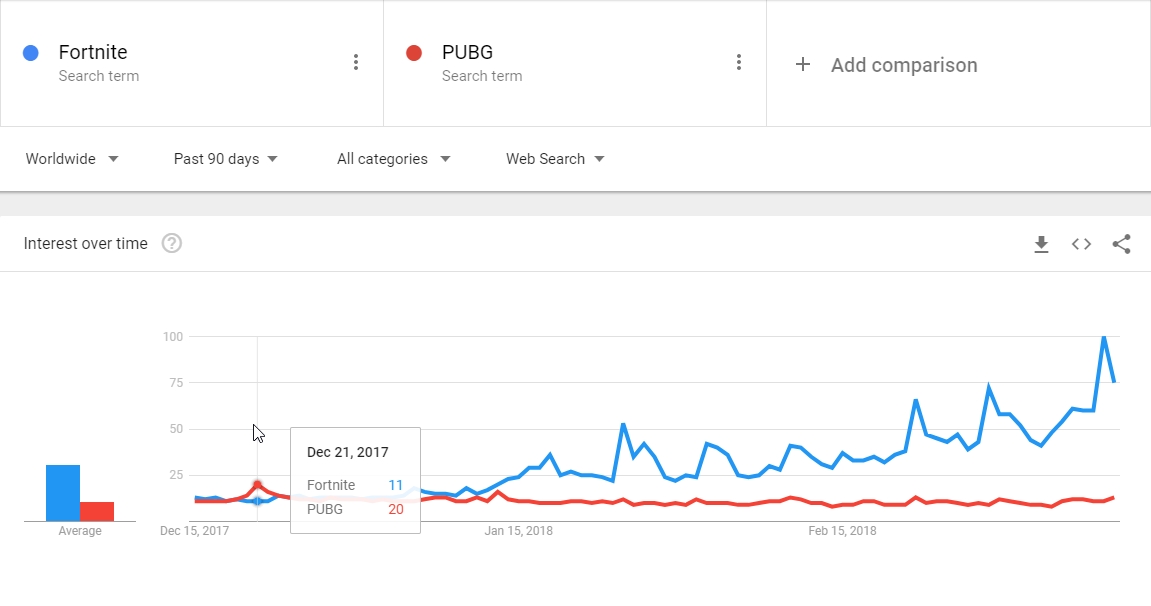 As an aside, I would be very bearish on Minecraft's popularity going forward. The booth at PAX South was surprisingly sparsely-attended. This was right next to the Mixer booth, which was popping off with free giveaways and games to play. Many of the Minecraft players are getting older, and moving to other games or even Roblox (Free). In fact, Roblox definitely looks like a second place game to Minecraft in popularity right now, but it's definitely a fighter.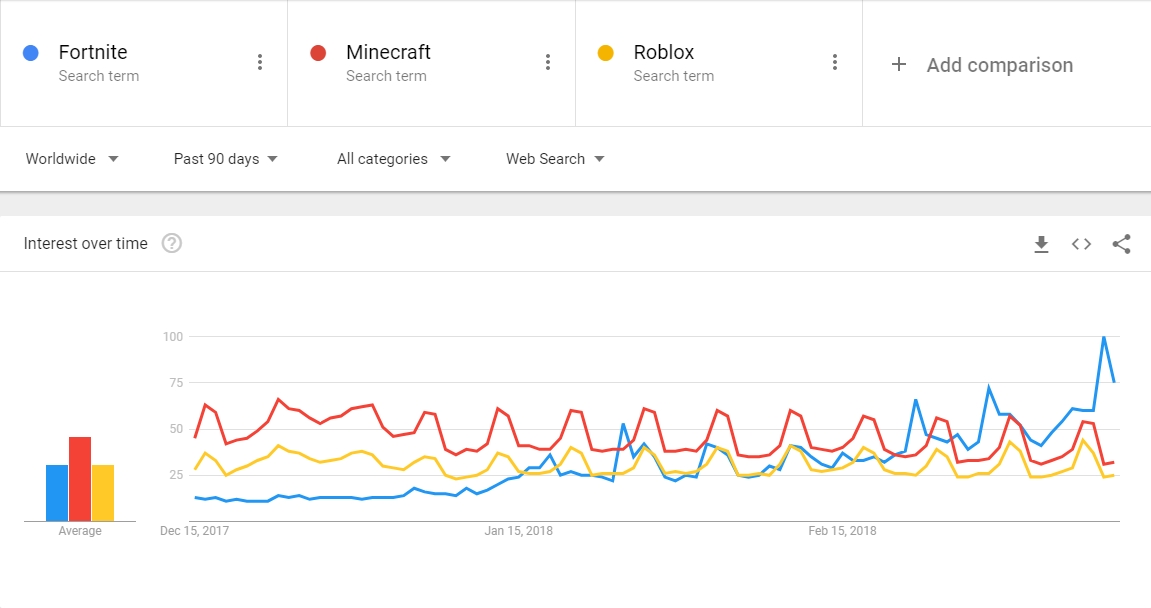 What's crazy is that Fortnite might have an even higher ceiling in the coming months once that mobile version hits. It's bound to be popular in the west, but also consider that players in markets like China, where mobile adaptations of games popular on PC/console elsewhere do gangbusters. See Arena of Valor (Free) and Rules of Survival (Free), for example. RoS is a nothingburger in terms of trends, but that doesn't include China. Will PUBG's mobile version help score some popularity back from Fortnite?
With Fortnite, we might just be at the sub-$1000 point of Bitcoin in terms of relative popularity. And it's only gonna get bigger from here with the mobile version coming, and if any more rappers, football players, and international wanted men decide to participate in streams of the game.