Anyone who called this week a weak week is a damn maniac, as this has turned out to be among the best iOS game release weeks of the year and we don't even have all the games reviewed yet. I'm busy having my nose buried in Desktop Dungeons, and everyone else is playing the rest of the rad releases. Here are the best games we did review this week, and there's a lot of them: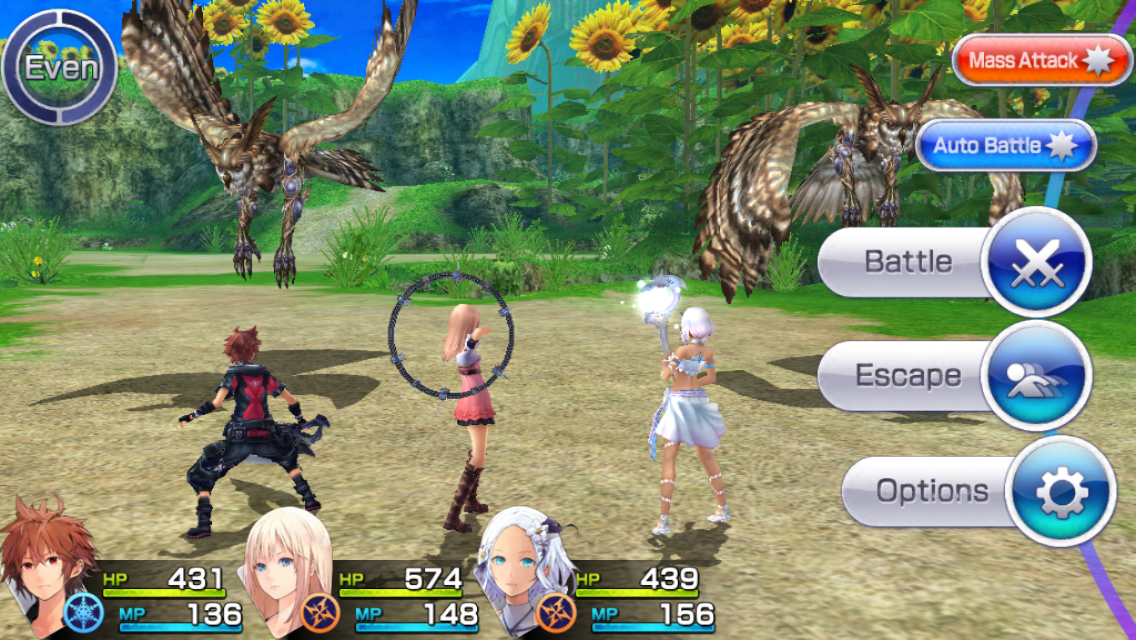 CHAOS RINGS â…¢, $19.99 [Review] – Chaos Rings 3 ($19.99) is hauling a lot of baggage with it. It carries the hopes of a series that seems to be hanging on by a thread, the expectations of a fanbase who were heavily engaged by the storytelling chops of the series to date, and potentially the future of original, premium mobile RPGs from Square Enix. Like the protagonists of the previous games, it's a creation pulled out of its context, struggling to find relevance in a changed world that offers little mercy. The entire game feels like it was heading down a particular path only to get yanked in an entirely different direction just before it was finished. This whole situation likely explains why this game has a lot of cruft and loose ends hanging from it. It feels like they threw in everything, the kitchen sink, and the whole housewares department while they were at it. As a result, I think this game has a little something for everyone, but few people are going to indulge in everything. It's just the sort of messy RPG that Square Enix used to fill our bellies with on a regular basis when they weren't quite so risk-averse, and I personally love it for that.
Geometry Wars 3: Dimensions Evolved, $9.99 [Review] – If it ain't broke, don't fix it. That's what Activision's Sierra imprint and Lucid Games have done with Geometry Wars 3: Dimensions ($9.99). They iterated and tweaked upon a winning formula without rocking the boat too much. The game is this: it's the base modes of Geometry Wars: Retro Evolved 2, which formed the base of the long-gone Geometry Wars: Touch. It then adds in the adventure mode, centered around what Geometry Wars: Galaxies introduced. These are levels where you have to hit certain score thresholds to get stars and to advance. Mix those in with the new modes introduced by the Retro Evolved 2 game, and throw in some original creations, like Sniper, where there's limited bullets to use. Visually, it sticks the glowy geometric style of Geometry Wars, but throws in some new touches, like spherical 3D boards similar to Super Stardust. Yet it has a particular color scheme that makes it something that's familiar in many ways, but ultimately is its own creation. And with all that, you get Geometry Wars 3: Dimensions. Lucid Games absolutely knocked it out of the park when it first came out on console and desktop, and now it's on iOS. It is a wonderful game.
Grim Fandango Remastered, $4.99 [Review] – It's not every day you get to say that a Tim Schafer/Double Fine creation just released, but today we can celebrate the iOS port of Grim Fandango Remastered($4.99). This is a game that for so many of us requires no introduction whatsoever. The stars have aligned and now we have another treasured piece of history that has been given new breath to once again delight and mezmerize.
Drylands, $2.99 [Review] – It's one thing for a game to promise players the moon and the stars, and it's another for it to actually come close to delivering what it promised. Angry Bugs' Drylands ($2.99) has managed to both promise and deliver a great iOS game that manages to artfully blend RPG and platformer. A few weeks ago, I decided to preview Drylands because the promises of a Fallout-like game for iOS were sirens too enticing to ignore. My time with the game back then left me hopeful that Angry Bugs hadn't made their promises lightly; the developers were really trying to evoke those old PC RPGs that have gone down as among the most influential games of all times. Even though the game had a failed launch (technical issues due to the 8.3 iOS update), the developers weren't deterred and even managed to improve the game for its second, official launch. The game is a pleasure to play and adds to iOS a kind of game it was missing, a quality RPG platformer that will keep players entertained for hours.
Ball King, Free [Review] – Physics has always been a staple of the App Store. Slingshot Physics, Ragdoll Physics, Skateboard and BMX physics, and so on. Playing a game with finely tuned, consistent physics just feels so right. I don't know why these games are always so popular, but man, are they satisfying. That's how I'd describe Ball King(Free) from developer Qwiboo. Eminently satisfying to play.
Earthcore: Shattered Elements - Epic Card Battle Game (TCG), Free [Review] – When I previewed Tequila Games' Earthcore: Shattered Elements (Free) a bit over a month ago, I talked about how I enjoyed the developers' attempt at making a CCG that moved in a different design direction than the likes of Magic the Gathering and Hearthstone. I liked how they implemented some different ideas that departed from the commonly-used gameplay strategies and tactics while retaining what makes CCGs such an enjoyable genre. Now that I've finally been able to play around with the released version of the game (since it was in soft launch for some time), I'm glad to say that the game meets and exceeds my expectations by providing an intriguing battle system while also offering an abundance of features as well as some of the best, if not the best, multiplayer features I've seen in an iOS CCG. Earthcore's not the perfect game – there are some issues with the menu design and the overall color pallete – but it's pretty close.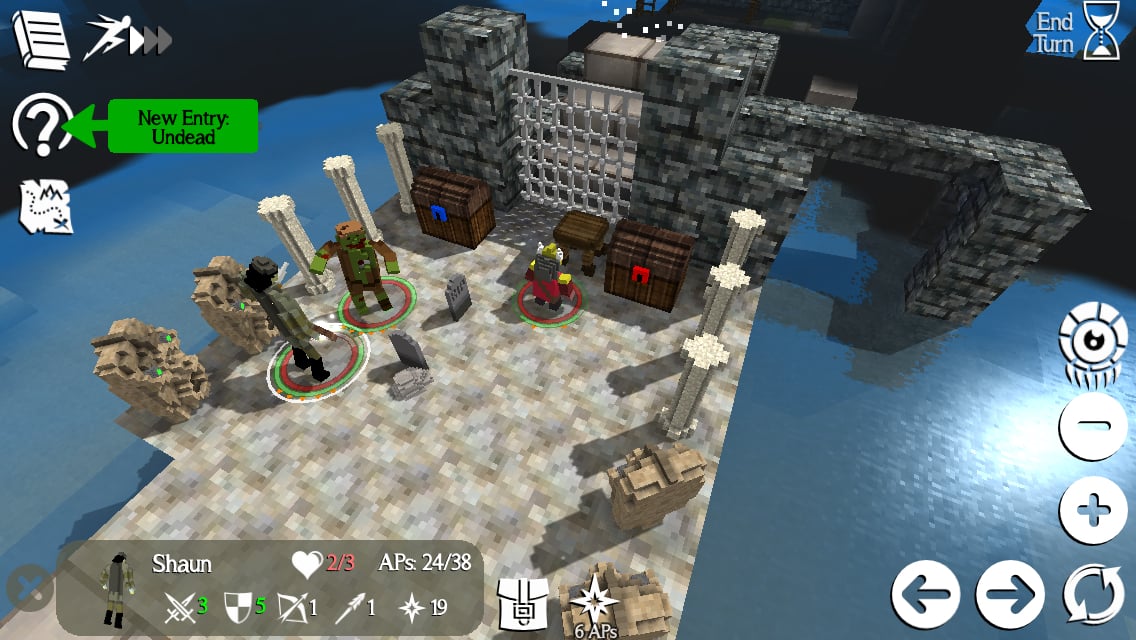 The Last Warlock, $3.99 [Review] – The Last Warlock ($3.99) is not interested in your idea of reasonable. It gives the player an absurd amount of freedom as to how they want to reach their goals. You can carefully approach the front door and draw out the enemy one at a time, using choke points to gang up on them and diminish your opponent's resources so that you can overwhelm them, sure. Or you use the stuff you find lying around to make a grenade, hop on your elephant, swim around to the side, and blow open your own entrance while another unit runs distraction on the front door. The game offers you the tools to come up with your own strategy, and the odds are pretty good your ideas are going to be at least a little different from anyone else's. Is it balanced? Well, probably not, but it doesn't matter too much because it's terribly fun.
Digit & Dash - GameClub, Free [Review] – Insomniac's Digit & Dash (Free) is a reaction game that tasks you with controlling two characters at once on either side of a vertical level, and I could feel my conscious brain letting me down with every failed tap of the screen. If only I could be more… machine-like. Pure reaction with no pesky awareness getting in the way and mucking things up. I guess what I'm trying to say is, this game is hard. It's really, really hard. But it's hard in a good way: satisfyingly challenging, with every single mistake being your fault and yours alone.
Additionally, we reviewed a few other games this week. As always, you can dig into all of our reviews by clicking here. Alternatively, you can hit up specific scores by using these links: