The idea behind the TouchArcade Game of the Week is that every Friday afternoon we post the one game that came out this week that we think is worth giving a special nod to. Now, before anyone goes over-thinking this, it doesn't necessarily mean our Game of the Week pick is the highest scoring game in a review, the game with the best graphics, or really any other quantifiable "best" thing. Instead, it's more just us picking out the single game out of the week's releases that we think is the most noteworthy, surprising, interesting, or really any other hard to describe quality that makes it worth having if you were just going to pick up one.
These picks might be controversial, and that's OK. If you disagree with what we've chosen, let's try to use the comments of these articles to have conversations about what game is your game of the week and why.
Without further ado…
Sproggiwood
With so many incredible releases this week, including late-arrivals Geometry Wars 3 and Chaos Rings 3, it was a gargantuan task to have to pick just one of them as our Game of the Week. In the end we went with Freehold Games' delightful little roguelike Sproggiwood ($4.99), because we just absolutely love it to bits. Roguelikes are one of those genres that I adore, but at the same time I almost groan whenever I hear about a new one. First of all, is it actually a roguelike? Or is it simply a game with randomized levels or permadeath, and because of those specific features it gets lumped into the roguelike genre? (Yes, we do that often around TouchArcade, usually on purpose.)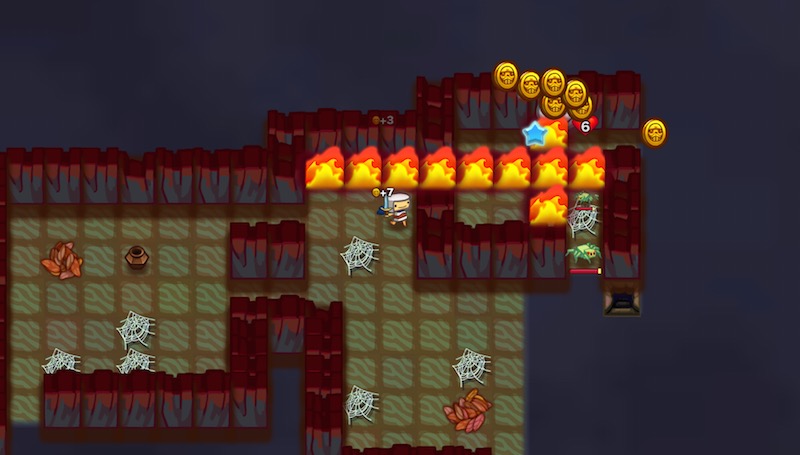 To my delight, Sproggiwood is indeed a traditional roguelike, but that doesn't mean it doesn't offer up some twists. First and foremost is its art style. Yes, it's painfully adorable, but in an interesting way rather than a sugary sweet way. I absolutely love it, and as much as I love retro pixel graphics (which are prevalent in roguelikes), the visuals in Sproggiwood are a great change of pace. In addition to the visuals, the game just oozes personality and humor through its characters and game world.
Another twist, but a less successful one, is the town-building portion that's built into Sproggiwood. You can place buildings, bridges, roadways and decorations as you rebuild your little village. It doesn't hurt anything having it there, but it also doesn't really add anything, at least for me. It feels kind of tacked on. Perhaps it will grow on me, but the important thing is that it doesn't detract from the excellent dungeon crawling portions of the game. Oh, and don't let the words "town-building" scare you off; Sproggiwood is a pay-once game with no IAP.
The bottom line for Sproggiwood is that while it doesn't necessarily do anything drastically different with the roguelike genre, everything it does it does extremely well. Like its description says, it distills the roguelike down into the important bits: Exploring randomly generated levels, highly-strategic turn-based combat, multiple classes to play as that all feel unique, and plenty of cool loot to come across and use in your adventure. It's a lightweight experience without feeling dumbed down, and it's bite-sized dungeons feel like a great fit for mobile play.
So if you like roguelikes and you somehow still have money left after this crazy week of new releases, I humbly suggest checking out the little-roguelike-that-could called Sproggiwood, I think you'll enjoy it.