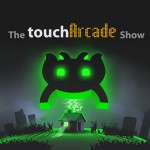 This week's episode we actually recorded a day early, so all the amazing things which happened (or didn't happen!) today will be discussed next week. Anyway, we spend a lot of time chatting about the recent war of virtual pet releases, other cool games of the week, relevant news, and then a big long discussion on the iOS 7 game controllers we played with.
Don't forget to shoot us emails with any questions, feedback, or anything else relevant or irrelevant to [email protected]. We read 'em all, even if they don't make it into the podcast.
As always, you can listen to us with the links below… And if you like what you hear, please subscribe and/or drop us a review in iTunes. Much appreciated!
iTunes Link: The TouchArcade Show
Zune Marketplace: TouchArcade.com Podcasts
RSS Feed: The TouchArcade Show
Direct Link: TouchArcadeShow-131.mp3, 81.3MB
GAMES
NEWS