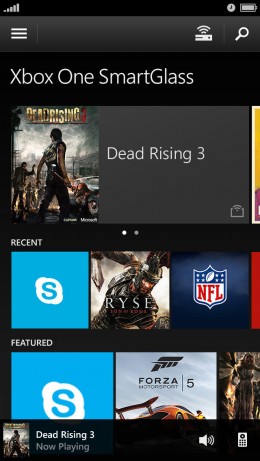 Joining the ranks of the PS4 companion app is the Xbox One SmartGlass Companion App (Free). Just like the PS4 app, SmartGlass allows you to control your Xbox One and interact with Xbox Live content through your iPhone or iPad.
I'm anxious to see how both of these apps manage to pair with their console counterparts in meaningful ways. When you've got things like the Battlefield 4 Tablet Commander out there, simply allowing you to use your phone as a keyboard or remove feels significantly less exciting.
Regardless, both consoles show loads of potential, and I'm sure exciting things will come of both of them and their respective apps in the future.
If you're getting an Xbox One, are you excited for this kind of app integration? It could be cool, let's just hope they do more with SmartGlass than they did with the Xbox 360.