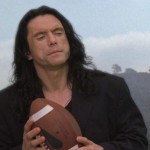 Fireproof Games' The Room ($0.99) is an amazing game, and dare I say it, one of the best atmospheric puzzle experiences you can even have on your iPad. Not counting the epilogue puzzles (Which I still need to set aside time to finish!) the game will take you a few hours to play through, at which point I can promise you too will be singing the praises of The Room.
We first got news of the sequel earlier this year, and per our pals at PocketGamer, The Room 2 is flying into the App Store just before the iTunes freeze on December 21st.
If you need a refresher, take a look at our review of the original. The Room 2 is easily fighting for the top of my most anticipated games list, and December 12th can't possibly come soon enough.