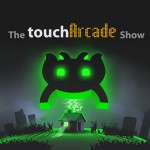 On this week's episode of The TouchArcade Show, Jared and I are joined by special guest Joseph Leray to talk about various iOS gaming and other subjects. At the top, we put in a little bit more time on the Xbox One. You guys had a lot to say about its DRM policy, so we returned to the subject with those comments in mind. (And yes, we talk a bit about the PlayStation 4, too.)
Later, we dig into the best, newest, and the sickest in finger gaming. Layton Brothers: Mystery Room leads off this section, while other notables like Home and Block Block Block bring up the rear. Also, we managed to work in a bit of Alpaca Evolution talk because man this game is awesome!
If you'd like to listen, feel free to hit a link below. You can also subscribe to us on iTunes or Xbox Music. You should do the latter — the downloads are instant and run in the background. Convenience! Yay!
iTunes Link: The TouchArcade Show
Zune Marketplace: TouchArcade.com Podcasts
RSS Feed: The TouchArcade Show
Direct Link: TouchArcadeShow-110.mp3, 33.3MB
Thanks for listening! Eli will be back from his European adventure by next week's show, so look forward to that. Here are your show notes, by the way:
GAMES
Home – A Horror Adventure – ($2.99) [TA Plays]
Alpaca Evolution – (Free) [TA Plays]
Layton Brothers: Mystery Room – (Free) [First Impressions]
Block Block Block – (Free)
Samurai Shodown II – ($2.99) [First Impressions]
Colin McRae – ($2.99) [First Impressions]
FRONT PAGE