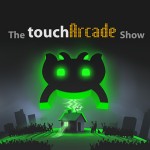 On this week's episode of The TouchArcade Show we talk about our experience so far with The Next Big Thing™, the iPhone 5. We also cover some video games. At the top, we give a few words to Super Monsters Ate My Condo before diving into White Whales' God of Blades and Rovio Entertainment's electrifying new puzzle game, Bad Piggies. Much later, we dig into our mailbag and address a few user comments and questions.
This week of the show is a regular one for the most part, except it has an extended game segment that dips into the second half of the show. Again, we're super thankful that you dear listener were patient with our Rewind show last week. Hopefully, this one is a good return to normal for ya.
Anyway, if you'd like to listen go ahead and do so via these links below. If you'd like to subscribe and get our episodes the second they hit the Internet you totally can. Just load up iTunes or Zune and type "TouchArcade" into the search box.
iTunes Link: The TouchArcade Show
Zune Marketplace: TouchArcade.com Podcasts
RSS Feed: The TouchArcade Show
Direct Link: TouchArcadeShow-071.mp3, 42.1MB
And now for your show notes:
GAMES
God of Blades (Free) [TA Plays]
Super Monsters Ate My Condo (Free)
Bad Piggies (Free) [TA Plays]
The Room ($0.99)
FRONT PAGE
'Modern Combat 4: Zero Hour' Leaked / Revealed / Will Support iPhone 5
'Super MAMC' Rocks iPhone 5 and Other iPhone 5 Comparisons