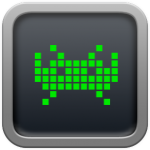 In this week's episode of TAS we discuss WWDC and The Bearded Ones' adventures at the San Francisco-based event. We also gab about Super Goblin War Machine, Red Ball 3, and the next sensation to sweep the world, Techno Kitten Adventure. As if that wasn't enough, we also cover some of the more profound stories from the front page.
If you're into us — and, really, who isn't at this point — you can grab us on the iTunes as well as the Zune Marketplace. We're also into streaming and you can do that just below via this little link thing:
iTunes Link: The TouchArcade Show
Zune Marketplace: TouchArcade.com Podcasts
Direct Link: TouchArcadeShow-004.mp3, 51.3MB
A couple of notes this week before the official show notes. At the top of the show, we ask that you all rate us on iTunes and shoot us written reviews. If you haven't done that yet, I forgive you and allow you this second chance to do so. Also, a bunch of audio interviews with some people you know are coming down the pipe. We'll bust these out separately to listen at your leisure. Hope you enjoy them as much as we will.
Now for the REAL notes:
Games

Music for this episode was provided by the super talented Jim Guthrie. The song is "Audio Pepsi" off the album A Thousand Songs. You can buy the entire album or stream all the songs at his Web site. Guthrie is also responsible for the Sword & Sworcery [$4.99] soundtrack. Cool stuff.