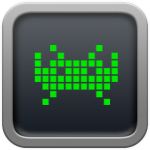 This week on TAS, Eli and I get deep on E3. Expect lots of conversation about feet sores, J-Town peroxide, and games from the show. We also spit some game about Back to the Future: Episode 4 and delve into some topical commentary about the casual enthusiast versus the 'core' crowd, App Store sales, and the 3DS e-Shop launch.
Need a hand finding the sources of the content we discuss? Look no further, son. I've got your back. Just below the podcast link you'll find a convenient list for your convenience. Yeah, we like to make things easy.
iTunes Link: The TouchArcade Show
Direct Link: TouchArcadeShow-003.mp3
GAMES
Back To The Future: Episode 4
FIFA 2011
Draw Race 2
Pocket Heroes
Game Studio
Shadow Gun
The Gameloft Games, including March of Heroes
DISCUSSION
OnLive For the iPad
Infinity Blade Makes Earns 10 Million
Sword And Sworcery Makes Some Cash, Too
Street Fighter 4: Volt
The Nintendo 3DS e-Shop launches, UI doesn't measure up
SPECIAL NOTE: Next week The Bearded One, Jared Nelson, will join us once again and we'll talk heavily about his trip to WWDC. Lots of cool stuff was shown there, so we'll definitely dig into it. Also, keep sending those questions to [email protected], or even better, send your voicemails to the following number: +1-951-922-5582 or 951-9-CALL-TA.
Keep being awesome, guys, and we'll yap at you next week.