We all had a suspicion that Infinity Blade [$5.99] was continuing to sell well at this point in its life, but we haven't had a number to back us up. Now, we do. According to Epic Games and creator Chair Entertainment, the hack and slash third-person action game has raked in around 10 million dollars in earnings. That's… a lot of games and in-game gold sold.
What gives, asks the indie developer with a good game that hasn't accrued this kind of landmark dough? While Infinity Blade is a good game and a technical marvel to boot, it's also had a heck of a lot of external support from two well-known entities: Epic and Chair. I think that helps to explain why it's sold so much in so little time. It was also a flagship game for the UDK, which certainly drew some a lot of extra eyes to the project.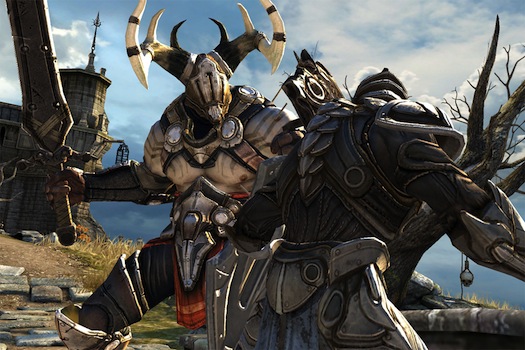 Epic released this number for a reason: it wants me, you, and every developer out there to know that there's a market for core, Unreal Engine 3-powered titles out there. Mark Rein, Epic VP and co-founder, says in statement that Epic is "looking forward to our licensees achieving spectacular results of their own," as if this perfect storm isn't so perfect.
I suppose we'll see.