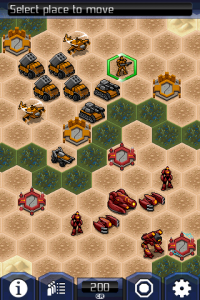 The past week has seen a number of sales and price drops on some prominent titles. Here's a list of some great titles that have been discounted.
Lite
UniWar Lite (Free) – Well, technically not a sale, this is a new Lite version for our favorite turn-based strategy game. No reason not to try it now.
$0.99
UniWar ($1.99 -> $0.99) – And if you liked the Lite version, here's your chance (again) to get the full game at only $0.99. Be sure to check out our review
Sentinel ($2.99 -> $0.99) – One of the better Tower Defense games, version 1.4 adds a number of new features.
Sally's Spa ($4.99 -> $0.99) – Not a game we've covered before, this is a high quality time-management game set in a Spa. Normally $4.99, it seems a steal at $0.99.
$1.99
$2.99+