Upcoming
If you spent Labor Day weekend disconnected from the Internet, you missed out on our full coverage of everything iPhone gaming related at the 2009 Penny Arcade Expo in Seattle, Washington. Originally started in 2004 by Jerry Holkins and Mike Krahulik, authors of the Penny Arcade web comic, it has grown substantially over the years and PAX '09 was large enough to take up the entire Washington State Convention and Trade Center while completely selling out during pre-registration...
Upcoming
The iPhone PAX Panel hosted by Pocket Gamer's Tracy Erickson started with a medly of iPhone game clips -- everything from Sway to Doom Resurrection as well as the upcoming RPG game Chronicles of Inotia 2 by Com2Us. ..
Upcoming
This evening at PAX I met with Don Lim, general manager at Com2Us America. First off, if you were wondering why Baseball Slugger is now known as Homerun Battle 3D [App Store], Lim cited issues trademarking the original name because of how broad the title was, and explained that a few people felt they were being mislead due to the game's name and thinking they were getting a full baseball game instead of a home run derby. If you aren't familiar with the game, it's has easily become one of our favorites...
Upcoming
Across from Subatomic Studios I ran in to Sam from InstantAction. He showed me an early development version of a game his company is working on called Flipt. The game plays a lot like Shift, a platform puzzle game where you can shift the game world back and forth from black and white to change the platforms you're running along...
Upcoming
Wandering around the PAX floor today sniffing out iPhone news I came across Ash from Subatomic Studios showing off Fieldrunners [App Store] while handing out swag to anyone walking by. It's no secret that Fieldrunners is going to be a premiere title for the PSPGo's equivalent to the App Store. The game is obviously getting tweaked for the PSP, but the two new levels not found in the iPhone version of the game will be coming sometime this holiday season via downloadable content (DLC) at 99¢ per map...
Upcoming
Ever since I saw Gameloft's Asphalt 5 at the WWDC keynote, I've been wondering how it stacks up with the existing iPhone racers, especially with competition like Need For Speed and Real Racing. ..
Upcoming
I admit when I first heard about Shrek Kart I groaned a little, as everything that has anything to do with the Shrek franchise in recent years has been decidedly mediocre. I found myself quite surprised to find that Shrek Kart may actually be a turning point for the Shrekniverse, although few things can undo those terrible sequels to the original (and fairly decent) movie...
Upcoming
Gameloft's port of Earthworm Jim is, well, Earthworm Jim. If you're unfamiliar with the game, it originally appeared on the Sega Genesis in 1994, and since then saw ports on numerous platforms soon to be including the XBOX 360 via XBOX Live Arcade, the PS3 via PlayStation Network, and the Wii via WiiWare...
Upcoming
Like most Gameloft games, it's easy to find games to compare Dungeon Hunter to. It definitely has a strong scent of Diablo to it, but the graphics seem straight out of the Microsoft PC game, Dungeon Siege. Regardless of what comparisons you make, Dungeon Hunter seems like a solid hack and slash that I could see myself spending a embarrassing amount of time playing...
Upcoming
The first title of the day is Gameloft's Blades of Fury, a game quite obviously inspired by Soul Calibur. Like most Gameloft games, while the concept isn't original, the gameplay is solid...
News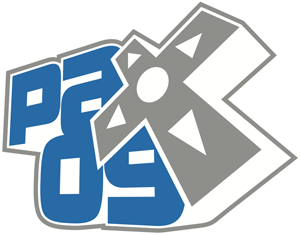 I arrived in beautiful Seattle this morning, and after a somewhat expected rental car fiasco I've since spent my time wandering the floor, meeting with video game companies, and overall being completely immersed in PAX. ..